Top 10 Ugliest Actresses
Alexandr
The Contenders: Page 4XW
61
Charlotte Gainsbourg
Gainsbourg has never put herself forward as a beauty and certainly would never, ever, want to be described as "pretty". What she has is a striking presence, a grace in form and movement, and one of the most beautiful speaking voices in film.
She portrayed Charlotte Bronte's "Jane Eyre", who is described in the story as being plain...but for goodness sake, this actress is Margaret Hamilton reborn! Hard to look at.
Good actress for drama movies but those same movies are unwatchable because of her ugliness.
62
Anna Kendrick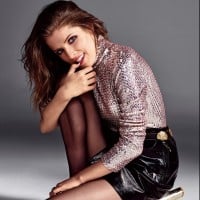 Anna Kendrick is an American actress and singer. She began her career as a child actor in theater productions.
She looks like a pissed-off rat. She seems fake, and I can't bear watching Pitch Perfect because of her. Also, I hate how she tries to be cool, sexy, and funny. I cringe every time I see her.
Sooo talented. If Kendrick was better looking she would be the toast of Broadway, Hollywood and everywhere else. The thing is, she looks pinched and severe like a nasty schoolteacher.
Gaunt. No lips. I don't get it. Casting couch lesbian?
63
Emma Roberts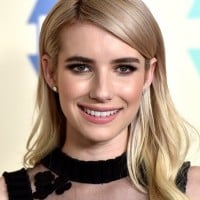 Emma Rose Roberts is an American actress and singer. After small roles in films such as Blow, she rose to prominence with her role as Addie Singer in the Nickelodeon television series Unfabulous, for which she was nominated for a Teen Choice Award and six Young Artist Awards.
Don't understand why this girl get so many bad criticism ( maybe people accuse her of nepotism because her aunt is famous ). She's not that bad as an actress ( outstanding performances in " We're the Millers ", " 4,3,2,1 " and " Nancy Drew " ) and she's certainly not ugly. As a matter of fact,I think that this actress belongs in the category of " Most beautiful actresses ".
You don't know what you're saying. This girl is certainly not ugly inside and out. Look at her interviews on YouTube. She's very humble, adorable, funny and not stuck up because she has a famous aunt. Very talented and beautiful actress.
Not ugly at all! She's a very beautiful girl, adorable, funny, talented... Get her out of this list! She doesn't belong here at all!
She's beautiful and funny.
V3 Comments
64
Taylor Momsen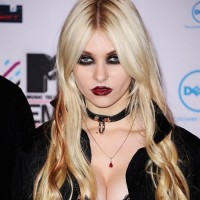 She looks like she came from Hell in that picture. - Powerfulgirl10
One of those people whose mental illness can be seen on the outside.
Illuminati skank.
65
Chathurika Peiris
"Chathurika Peiris is the Ugliest Actress I have ever seen in my Life! "
- Gayana Sudarshani
(Lanka Lesbian Magazine interview, April 1st, 2000)

Being the Ugliest Actress on Earth, This woman even has her own Singnature Bra's & Panties! Amazing Sri Lanka!
66
Jodie Foster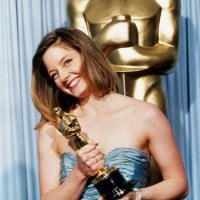 Alicia Christian "Jodie" Foster is an American actress, director and producer who has worked in films and on television. She has often been cited as one of the best actresses of her generation.
The definition of "mousy." She is a decent actors, but I have a really hard time looking at her.
67
Kareena Kapoor
Biggest jaws I've seen on a woman. When she's on screen you can't look away from her MASSIVE jawbone. Hot... NOT!
68
Sandra Bernhard
She is hideous and one thing that adds to her ugliness is the weird faces she makes. Don't know how she got in Hollywood. Bad actress, bad attitude. What does she have going for her?
Dude. This person has a lot of nerve being seen... Anywhere, much less public. I admire her (I assume it's female because it's on the list) courage, because DAMN.
Even though we're talking decades ago, isn't syndication great. I feel she has very little competition
Unfortunate physiognomy to say the least. Also, very untalented, and not in the least bit funny.
V6 Comments
69
Maya Rudolph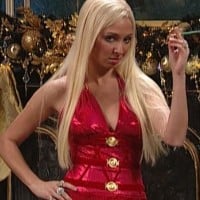 Maya Khabira Rudolph is an American actress, comedian, and musician. She rose to prominence on the NBC television show Saturday Night Live, where she was a cast member from 2000 to 2007. She has also starred in films such as Idiocracy, Away We Go, Grown Ups, Bridesmaids, Grown Ups 2, and Sisters.
Some actually think she is not ugly? That is what is most amazing!
Homely as homely can be! Nothing is attractive about her appearance.
She seems to look worse as she is getting older. Yuk...
Never unattractive you just reaching now
V3 Comments
70
Lupita Nyong'o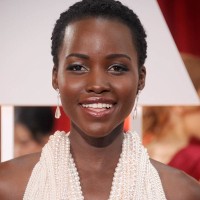 She's maybe not the most beautiful black actress but she's certainly not one of the ugliest. I think she's very attractive and I don't think that she belongs on a list like this.
Her crazy fans on IMDb have made me go from indifference to outright loathing in regards to this overrated woman. Extremely ordinary, Nothing special at all looks or talent wise.
Hideous with a capital H. Flat as an ironing board, this is considered beautiful? IT Looks like a child Angelina Fauxlie would want to adopt.
V2 Comments
71
Jennifer Coolidge
She dresses like a cross dresser with implants.
V1 Comment
72Vinoja Nilanthi
73
Malini Fonseka
Never heard of this no-body. Who is she?
74Nadeesha Hemamali
75
Patricia Arquette
She's almost 50 years old now but in her physical prime she was very hot.
Amazingly hot in 1990's. Lost Highway...gulp!
V1 Comment
76
Kathy Bates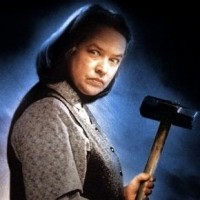 Who cares what she looks like? I have a lot more respect for actresses that become famous because of their acting abilities, than beautiful idiots that just stand there and look pretty, and repeat a few memorized lines. Kathy is one of the greatest actresses ever in my opinion, and she doesn't give a rip about what people think about how she looks, if she's pretty, or how overweight she is.
Okay, you got a point when you are saying that acting skills are important for an actress, but on-screen beauty is very important too. Who likes to watch a movie with an almost unwatchable actress even when she's talented? The best combination is of course talent and beauty and it's true that many good looking actresses aren't that talented but such combinations exist.
77
Catherine Tate
Recently started watching dr who and Catherine Tate might be the only woman that I couldn't stand to look at in my life
78
Rooney Mara
Not ugly but for some reasons I prefer the beauty of her sister Kate Mara. But Rooney Mara is pretty too and certainly doesn't belong here.
Wouldn't call he ugly, just nothing special, at all.
She is okay... Would call her as... "different"
Disagree, she has a very unique beauty.
V3 Comments
79
Hilary Swank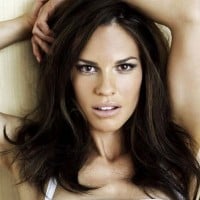 Hilary Ann Swank is an American actress and producer. She has won two Academy Awards for Best Actress and received a star on the Hollywood Walk of Fame in 2007.
Nice body and very beautiful eyes. It's the nose and certainly the mouth that are ugly compared to the rest.
Should be top 5 on this list. I mean just look at her.
My million dollar baby anytime
80
Lily Tomlin
Ugliest one out there.
PSearch List
Related Lists

Best Actresses

Most Overrated Actors/Actresses

Best Indian Actors and Actresses

Top 10 Best Actresses In the Philippines

Top Ten Black Actresses
List StatsUpdated 28 Oct 2016
2,000 votes
102 listings
7 years, 88 days old

Top Remixes (8)

1. Gabourey Sidibe
2. Whoopi Goldberg
3. Maggie Gyllenhaal

Delomelanicon

1. Toni Collette
2. Tori Spelling
3. Sarah Jessica Parker

ruined

1. Glenn Close
2. Melanie Griffith
3. Cynthia Nixon

terminatorx
View All 8
Posts
Error Reporting
See a factual error in these listings? Report it
here
.