Best USB Flash Drive Brands
dragon13304
The Top TenXW
1
SanDisk
I has gone through my washing machine more than five times and it still works perfectly! Using the same pen drive for the last 2 years.
I m using micro cruzor from 2yrs
Of 8GB capacity I have used it in many harsh conditions, but it seems to me like a new one every time I see it and use it, I love SanDisk for its world best quality products.
This one is awesome. I have one and it is of 16GB and it is like 1.5 years old and it also got in some accidents like falling from a 5th floor, and mistakely got in the laundry with my jacket, but it still works more than like a new one.
The Strongest USB in the World is SanDisk
V88 Comments
2
Kingston
I have a Kingston Data Traveler 16gb. It's been with me for three years now. I need a big memory because I use it in a daily basis to access and save my school works like high resolution photos, digital arts, videos to edit and 3D stuff
I have also kingston dragon 8gb it is still working perfectly.

I have kingston Data traveler 16Gb. I brought it in 2007, Up to now it's, working perfectly.
OH Kingston So awesome
V56 Comments
3
Transcend
Transcend is better than Kingston in Sri Lanka.

I have used 4gb Transcend and it capable with me cause it can copy faster than Kingston that's why I choose Transcend thank...
Transcend pen drive is the best quality to compare than other pen drive
Best brand for flash drives, faster than kingston, and same reliable.
V42 Comments
4
HP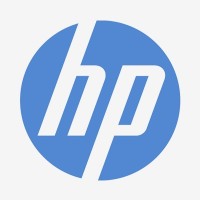 It looks great but I have worse experience. With in 5 month my 16 GB pen Drive stop working..
HP is one of the number 1 pen drive
BEST ONE, AWESOME aand I love this brand very much
Use it and enjoy
Yes, it is one of the best storage devices in the world!
It looks good but damages quickly
V28 Comments
5
Sony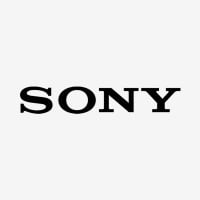 I've had my pen drive for 4 years now, with daily use, and always works perfect I do daily backups of my work, storing from big photoshop files to small ones, everything fits perfectly.
Really good, It went in the wash and dryer and still fine
Transferring and backing up data have

Never been simpler. Every series of our

Diverse range of USB storage media has

Unique features suited for different needs.

I like sony much
I have used the sony usb from 2year in all worst condition but they are still work properly.
V15 Comments
6
Imation
I like once the "lock" function which really help to prevent virus
Imation atom... Laugh out loud
That lock key is a must have
This is very good and cute drive, I love it ever
V6 Comments
7
Corsair
The Voyager GT is incredibly fast compared to other USB 2.0 flash drives. In reality it can read up to 30MB/s and write at about 20MB/s. Never had such fast usb drive.
Reliable and fast, consistent high end performance. May cost a little more, but quality pays for itself.
Awesome very fast unit. Never let me down and fast enough to play be movies
Best pen drive deep
V9 Comments
8
Moser Baer
I BUY THUS COMPANY PEN DRIVE THIS IS AVERY GOOD PEN DRIVE.
I LOVE YOU Moser Baer
Nice attractive red colour look
It a very good pendrive. I have been using it for 4.5 years. It still like new
9
Lexar
I have used one for over 2 years and it worked great, until a friend of mine borrowed it and lost it. I was really sad, but it was a great flash drive.

I loved it so much. I think it's the best
It was the best usb ever I love you lexar!
The best USB flash drive ever I had.
It was perfect usb drive.. !
V9 Comments
10
CD-R King
I've had two(2) 8GB cd-r king usb's that just stopped working after a few months. It's hardware is totally not durable and the files get easily corrupted and in worse cases, like what happened to mine, it just down plain won't be read in any computer device at all. Don't recommend this brand for people who are concerned about storing important files in their flashdrive.
I'm proud to be Pinoy... Good quality products (CD-R King)
I'm using my CD-R king USB for almost 3 years. Love it.
CD-R King all the way!
V5 Comments
The Contenders
11
Toshiba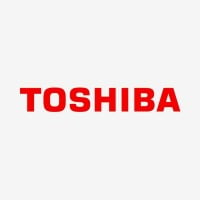 Its very nice to use.. And toshiba design is good...
I do not felt a single problem while using toshiba...
Great designs and waterproof!
It is a high speed process
V6 Comments
12
A-Data
New in the competition, will soon be at number 1 because of quality and innovation, just use them-you'll love it... Really.
I found it to be good value for the money I spent
Well, I love this brand of U.S.B.

It serves me a lot of benefits, just like protecting my files from being lost.
Great... Quality and design is superb
V9 Comments
13
PNY
This is my reccomended brand because of its durability trust me I've tried them all and kingston has nothing on this :D
It's data transfer rate is faster than both Kingston and SanDisk. It's data transfer rate remains the same even after years of use.
This is the best drive because of size (seriously the 64gb is smaller than the 8gb, which is below an inch), storage, durability, etc.
V5 Comments
14
LaCie
Awesome brand! I own a Rugged Key that is water proof, 3.0 usb, 32 gb, resists 100 meters of fall and protects my data with a password. And I have a backup software that came with the product and copy all the files from my pen drive every time I connect at my Mac. It's great
15
Silicon Power
Best pen drive.. Special feature-water proof
Its great and beautiful.
The best designs and excellent quality. Waterproof pendrives
16
Apacer
This is one of the best company getting unnoticed.. I used it for nearly 3 years and tortured it a lot.. But is is still working the same as it was when I bought it.
At least 4 years here on quite frequent usage (few times a week on average). Also like it speed - its faster than some newer ones.
I just purchased one and hope it would be a good product with small size.
V4 Comments
17
PQI
Went through washer & dryer and is STILL working perfectly.
PQI drives are innovative, cool, fast, durable and life time warranty and too small
Never had any trouble with this USB
18
TDK
I have it for 4 years! It's great
19Crucial
20OEM
BAdd New Item