Top Ten Video Game Villians
Fwingsnitch
The Top TenXW
1
Bowser - The Mario Franchise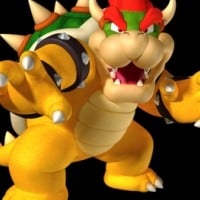 Bowser or King Koopa is a video game character and the primary antagonist of Nintendo's Mario franchise.
Bowser described in a nutshell, is the Darth Vader of video games. His look, his role in the Mario universe, sure he's always doing the same thing, kidnapping Princess Peach in order to controll the Mushroom Kingdom, but his rivalry with the iconic protagonist only makes him an even better character. If you ever mention video game villains, Bowser is usually the first to come to mind.
He's not really a villain I mean he's just so easy to beat and follows the same routine
He's the most badass cartoon video game character, also
He's Bowser and that's good enough for me!
V9 Comments
2
Ganondorf - The Zelda Franchise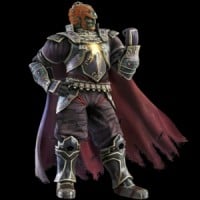 he never dies even with a sword stabbed in his heart or head ude
till "killing" him rocks
aside from the joker, this should be #1
This should be number notice I didn't say he but ganondorf wants to kill every body and rule the earth while bowser just wants peach and ganondorf has been revised som many times
His theme is bad-ass.
V5 Comments
3
The Joker - Batman: Arkham City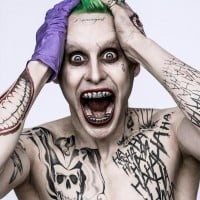 The Joker is a fictional supervillain created by Bill Finger, Bob Kane, and Jerry Robinson who first appeared in the debut issue of the comic book Batman (April 25, 1940) published by DC Comics. Credit for the Joker's creation is disputed; Kane and Robinson claimed responsibility for the Joker's design, ...read more.
The thing that makes Joker so difficult to defeat, and so awesome, is his unpredictability. He causes destruction for the sake of destruction. Will he target one guy? Will he target a whole city? You'll never know. If that doesn't make a villain, what does? - DamonRageDevil
The Joker is a villian who has been around since the 1940s. He is one of the most iconic and consistently popular characters in popular culture ever. Mark Hamill has provided the character with the best voice possible for nearly 20 years.
The greatest villain of all time
I like the Joker and all, but I don't think it would be fair to call him a video game villain. Probably a comic book villain or something of that nature.
V8 Comments
4
GlaDOS - Portal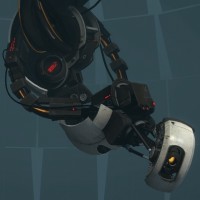 GLaDOS is a fictional artificially intelligent computer system appearing in the video games Portal and Portal 2. The character was created by Erik Wolpaw and Kim Swift and voiced by Ellen McLain.
Bowser, Ganondorf, etc. are fine, but they're boring. They're just generic "I'm the bad guy who wants to take over the world" villains. GlaDOS is so much more. Out of these villains, she's the most interesting because despite her being a robot, she's the most human. She has motivations for her actions, but they're different than "I want to take over the world". Her character is complex, sometimes she hates the player, other times she is amused by the player, other times you can even catch a bit of sympathy. Her character has a level of depth unmatched by the generic "TAKE OVER THE WORLD! " villains that plague video games today.
Sigh. GLaDOS should be #1. She's funny, psychopathic, and while usually sadistic, she does have a degree of humanity in her, although if you told her that, she'd kill you with a deadly neurotoxin.
Now, this artificial intelligence discovered to like killing people. And so she does with her test subjects. You, the protagonist, have the bad luck to be one of them.
"You are a horrible. No, that's what it says. 'You are a horrible person.'
V8 Comments
5
Eggman - The Sonic Franchise
I shall always remember Death egg robot, metal sonic, and omega
He is the E.G.G.M.A.N. before saying that he is now turned into a joke remember the Scrap Brain Zone in 1991. He has the potential to take over the world.
6
Andrew Ryan - Bioshock
The best kind of villain is one who Is evIl but Is humanIzed and that you can sympathize with and nobody fits that description better than Andrew Ryan.
He is an amazing character who is so twisted that he almost convinces you he's right. He's a dominating and charismatic personality, indeed.
7
Sephiroth - Final Fantasy VII
Nobody is more badass than Sephiroth. Everything he does and says is awesome. He has the coolest sword ever too. Anyone who doesn't think he should be #1 either hasn't played FF7 or is an idiot.
Are you kidding me? This guy has gitta b the most badas villain calling has ever seen. Check other polls. Full find him to b the toughest villain to find his way into games
V1 Comment
8Dr. Wily - Mega Man
9
Albert Wesker - The Resident Evil Franchise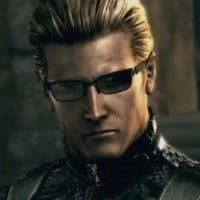 How can you not vote for him? Bad ass. Enough said.
He's also a pain in the ass to beat if you don't have
A infinite rocket launcher. I looked at my stats and he got
The most kills off of me. He killed me exactly 52 times. So yeah,
Get infinite rocket launcher.
Not only is Wesker an original villain but also the coolest due to the fact he's in control of the virus in a way and the sunglasses add on to it
Wesker is the guy you love to hate in resident evil. It is also great to play as him.
The best villains of all time
V1 Comment
10
Vaas Montenegro - Far Cry 3
This guy is so awesome! He should be at top 10
Vaas was the best villain in any game... the first time I played FarCry 3 the begging was a twist. I thought it was real but it was Vaas showing me a video. If Vaas was real, I think he would be about the same as Hitler in evil.
This dude taught me the definition of insanity - the_only_sane_person_alive
On 10 th no. Are I kidding
V5 Comments
The Contenders
11
Fawful - Mario and Luigi Series
For me fawful was awful.(see what I did there? )
I have fury that Fawful is eleven!
Five Reasons To Vote For Fawful:
1. He has lasers
2. He has fury
3. He has chortles
4. His name is awesome
5. He is better than the main villain of his franchise, who is number one on this countdown.
V5 Comments
12
Ridley - Metroid Franchise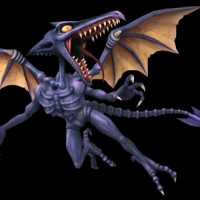 13
Handsome Jack - Borderlands
This guy mocks you every step of the way, hilarious, and everything he does makes you want to kill him. His origin as a Hero turned Villain is excellent. He's hilarious, unpredictable, thinks he's the hero the entire time and mocks you by calling you the "bad guy" (SERIOUSLY! ), and does a lot of terrible things including killing off certain people whom I won't say who they are! He's in my top 5, for sure!
A man who truly believes he is the hero all the while caging and forcing his daughter to help wake a monster to commit mass genocide and when you finally kill him, he still haunting Pandora as an A.I. what a great villain.
Also sticks around with you the whole game and just loves to mock you and threaten you in the end you get sweet sweet revenge.
V1 Comment
14
Bowser Jr. - The Mario Franchise
In Mario Galaxy 2, Bowser Jr. Has these huge machines designed to kill you. I think that the Doomsday Machine is his best one.
Why is Bowser Jr here? He's just a whiny brat with an utterly annoying voice.
Bowser Junior is way better than his dad. his dad should be second. Bowser Junior ahould be number one. Bowser Junior is the one laughing in your face for the entire adventure ever since Super Mario Sunshine, not Bowser! Bowser is just there to steal away the final boss basttle! - HeavyDonkeyKong
V2 Comments
15Super Dimento - Super Paper Mario
16
Kefka Palazzo - Final Fantasy VI
He destroys part of the Earth AND became a god. Much better than others FF villains, especially Exdeath.
He's the first game villain(besides of Mephiles) how SUCCEDS IN SOMETHING.
He destroys the ENTIRE WORLD. - CastlevaniaFanboy128
V3 Comments
17
Vladmir Makarov - Call of Duty: Modern Warfare 2 & 3
You guys are all crazy, Makarov killed more people in one airport massacre then the rest of the villains on this list combined in their lifetime.
Makarov is one hell of a bad guy. He slaughtered dozens of people in an airport, killed 30,000 men with a nuke and killed Soap Mctavish.
A cold blooded killer who isn't above big airport massacres. "Remember, no Russian". - mom4
He has made a massacre come on!
V4 Comments
18
Ghirahim - The Legend of Zelda: Skyward Sword
V2 Comments
19
Ganon - The Legend of Zelda Franchise
He's on the list twice? Wow. He's that good?
When he's so good he's on the list twice
He is so good he had to be on the list twice. Number 2 and Number 18.
V1 Comment
20Psycho Mantis - Metal Gear Solid
PSearch List
Related Lists

Top Ten Video Game Characters

Top 10 Video Game Companies Of All Time

Top Ten Best Video Game Developers
Top Ten Video Game Systems of All Time
List StatsUpdated 26 Jul 2016
800 votes
145 listings
6 years, 330 days old

Top Remixes (20)

1. Ganondorf - The Zelda Franchise
2. The Joker - Batman: Arkham City
3. Bowser - The Mario Franchise
tacox265

1. GlaDOS - Portal
2. Vergil - Devil May Cry
3. Ghirahim - The Legend of Zelda: Skyward Sword
CastlevaniaFanboy128
1. Ghirahim - The Legend of Zelda: Skyward Sword
2. GlaDOS - Portal
3. Bowser - The Mario Franchise
Lord28
View All 20
Posts
Error Reporting
See a factual error in these listings? Report it
here
.