Top Ten Worst Music Artists
biddiebob99
The Contenders: Page 5XW
81
Rick Astley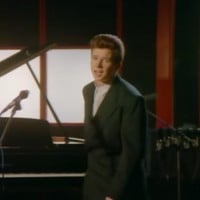 Richard Paul "Rick" Astley (Born February 6, 1966 in Newton-le-Willows, U . K ) is a British singer/songwriter, best known for "Rickrolling" . However before that he started in a church choir and a couple of local bands, before attaining success as a popular singer in the late 80s and early 90s, known ...read more.
I love Rick Ashley's song on counter strike source Am I going to give you up am I going to let you down am I going run around an desert you
I actually like his song. I still hate getting rickrolled, though.
He's probably one of my favorite singers. - Mariomaster63
V4 Comments
82
5 Seconds of Summer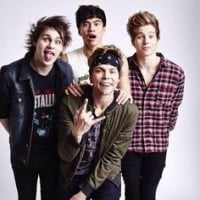 5 Seconds of Summer are an Australian pop-rock band from Sydney that formed in 2011. The group were originally YouTube celebrities, posting videos of themselves covering songs from various artists during 2011 and early 2012. They rose to international fame while touring with One Direction on the Take ...read more.
THANK YOU! 5SOS completely suck and have convinced millions of fangirls that they are really Punk Rock. However, I have to thank them for making some rock more mainstream than it was. If we were to have more Pop Punk bands, we could have their fans start drifting over to real punk, and then Punk/Rock could finally be mainstream the way it should.
Lucky for all of us, their 5 seconds of fame is over.
Punk rock is ramones, the sex pistols, and the clash, and to a lesser extent Green day, not this abomination. - VaticanCameos
V5 Comments
83
Gunther
I really hated this guys' Ding Dong song he makes no sense and well he's kind of inappropriate...
84
Ross Lynch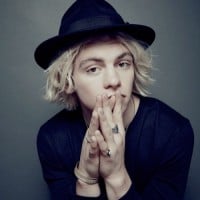 Ross Shor Lynch is an American singer, songwriter, actor, and musician. He is one of the founding members of the pop rock band R5. As an actor, he is known for his debut role as Austin Moon on the Disney Channel original series Austin & Ally, and for his role as Brady in Disney Channel's Teen Beach ...read more.
I hate him. His singing sounds like a dying giraffe, combined with a group of crying whales.
His voice is as fake as his hair color
V2 Comments
85
Jennifer Lopez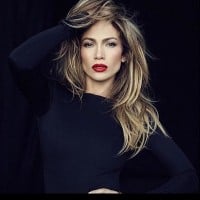 Jennifer Lynn Lopez, also known as J. Lo, is an American singer, actress, dancer, fashion designer, author and producer.
, DON'T GET ME STARTED! The fact that she is even a judge on American idol, which honestly makes her musical career and image 10 times worse to look at or listen to. The fact that on American idol she judge's people on the way they sound and the way they control there voice, when she's the one who sounds like a rat who's crying out for help because it got hit by a car. And I'm pretty sure the only reason she made that song " Booty " was to get the attention other stars like: Nicki Minaj and Kim Kardashian were getting for their oversized plastic A$$es. She also get's crazed media attention because every week, she has a new boyfriend. Hm. I find it kind funny and supprising she does'nt go Taylor Swift on them " DATE YOU ONE WEEK, THEN THE NEXT WEEK YOUR FEATURED ON ONE OF HER BREAK UP SONGS ON HER NEW ALBUM".
Booty ft. Iggy Azalea or Pitbull, it depends on which one you had the guts to listen to. That's all that needs ro be said. - WonkeyDude98
86Youth Of Today
87
PJ Harvey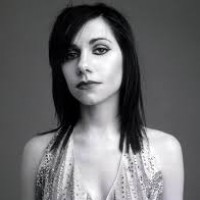 Polly Jean Harvey, known as PJ Harvey, is an English musician, singer-songwriter, writer, poet, and composer.
V2 Comments
88
Darude
With all this "Sandstorm" stuff going on, can we have Rickrolling back?
89
Daddy Yankee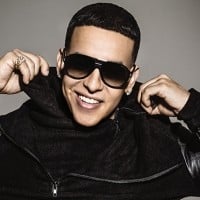 Horrible noise, an insult to music
90
Will.i.am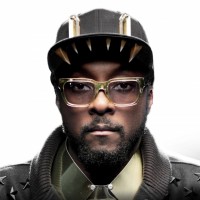 He is one of the most commercial artist
He Sounds Like A Lion Crossed A Mouse And Whatever Came Out Tried To Sing While Using Autotune - 12cc
V1 Comment
91
30 Seconds To Mars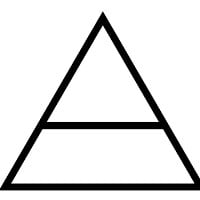 Thirty Seconds to Mars (commonly stylized as 30 Seconds to Mars) is an American rock band from Los Angeles, California, formed in 1998. The band consists of Jared Leto, Shannon Leto and Tomo Miličević.
Here is why the hell they are on here. A cheap rip-off of rock is one thing that pisses me off like nothing else. They suck at playing music like no one else does, and above all, I absolutely despise artists who name one or more of their albums after their title.
Why the hell are they on here? They're great!
They aren't bad. They're just not liked by the general public. Rock and Metal have always been hated. But Rock and Metal helped inspire so many good artists. Get your head straight.

They aren't a cheap rock-knock off. - The_Guy_With_That_One_Name
92
Naked Brothers Band
This band faded away so long ago. I was like 12 or 13 when their show first came out.
V1 Comment
93
Sean Kingston
He's a chubby little pop star who tries to rap, and is like in his late 20's but sounds like someone from kidz bop
Sean Kingston is so corny! He attempted to rap but completely failed.
94
Zac Efron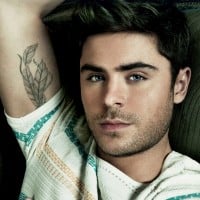 I know he do movies will overrated movies, that about partying, drinking, sex and girls. The thing I did not know that he make music sense when and High School Musical don't count either.
Zac Efron makes music? I did not know that
95
Justin Timberlake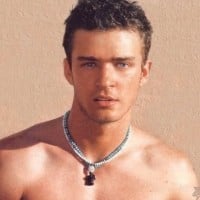 This guy. My rage for this guy is quite far.

He can be considered the poor man's Michael Jackson. Michael Jackson actually had some kind of fire, not to mention he could actually write lyrics (compare "Earth Song" and "Thriller" to "Carry Out", "Suit and Tie" and "Not A Bad Thing"), and had a producer who was remotely competent (compare "Smooth Criminal" to "Not A Bad Thing"). Michael Jackson, like Timberlake, used autotune, but at least it wasn't distracting.

Timberlake has this huge ego problem, as all of his songs are about how good he is, even in "Mirrors", which is probably his most sincere effort.

I would actually prefer Justin Bieber over Justin Timberlake. - WonkeyDude98
Exhibit A of why actors always become poor "singers". (excluding Will Smith). Timberlake is pants on head retarded, downright stupid, and can't act. To the comment that says "Whoever put Timberlake on the list is a jerk! "; you are the jerk here. you can say to yourself that I'm speaking from opinion here. I'll have you know, that I am the frontman of Metal Band Rolling Thunder, and a recording producer at Grindhead records, and also used to work for Sony Music, and I can tell you that you have the poor taste in music. I know from experience that pop artists have the same qualities: they suck, they can't play music whatsoever, they are stupid, and they are rude, unsophisticated, people who care about money. This is the last time I reply to people with an IQ starting with a decimal point.
Do you honestly believe that we are the retards and you got a 6 digit IQ? I believe whatever you said. you are in Sony and all those crap and you are the only one who knows about music. He is one of the top selling artists you moron. Each of his albums has been sold over 7 million copies. And you still believe that you are the genius and those who bought the records are idiots you go ahead.
Whoever put Timberlake on the list is a jerk! - JDagger500
V6 Comments
96
Rage Against The Machine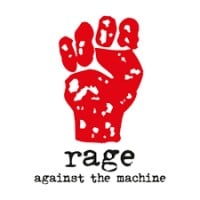 Rage Against the Machine is a Nu-Metal band formed in Los Angeles, California. The band consists of vocalist Zack de la Rocha, bassist Tim Commerford, guitarist Tom Morello and drummer Brad Wilk.
What dimwit voted for these guys retarded beliebers and directioners
They fail at what they aim to do: make songs with strong political songs. Their main subject is only 5% of their songs. The remainder includes 82% songs about war, 10% covers, and 3% pointless banter. However, that 5% is decent and powerful music.
V4 Comments
97
The Sex Pistols
They became punk pioneers with one album. Why are they on here?!
The Sex Pistols are here because internet punks think it's cool to hate them.
These guys are the best and their lyrics mean something
V1 Comment
98
Dove Cameron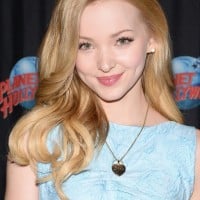 Fake voice. she sounds like everyone else
Her singing is pathetic and not that special. It only sounds good because of autotone
V1 Comment
99Diplo
100
Flo Rida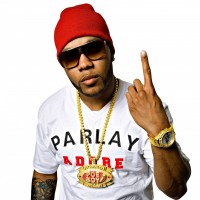 Tramar Lacel Dillard, better known by his stage name Flo Rida is an American hip hop recording artist from Carol City, Florida.
I am the front man of Melodic Death Metal band Rolling Thunder. We are small time. I also run the Grindhead Records label in Sydney, not so small time. I have played with many awesome artists, such as In Flames, Asking Alexandria, Epica, even Arch Enemy. I have worked with the Hilltop Hoods, Sia, (who I think is horrible) Taio Cruz, and Flo Rida. Flo Rida is possibly the most retarded person in existence. He is fat, stupid and knows absolutely nothing about music. Seriously, the guy thought he could play guitar, then spent ten minutes dicking about with my tuning knobs on my guitar so badly that I couldn't retune it. To Flo Rida. Go kill yourself, and if I ever see you again, I will force you at gunpoint to buy me another guitar to replace them one you screwed up, them beat you to death with it. Scum.
Wanna blow my whistle baby..
Look flo, one look at your face and I'm already running for my life
What need's to be said here? I was looking for Pitbull though. Low quality music. For low quality consumers
Todd in the Shadows says all that needs to be said about Flo Rida:...there, I'm done. - WonkeyDude98
V3 Comments
PSearch List
Recommended Lists
Related Lists

Music Artists You'd Like to Perform at the 2012 London Olympics Opening Ceremonies
Music Artists You'd Like to Perform at the 2020 Tokyo Olympics Opening Ceremonies

Greatest Music Artists of All Time

Music Artists Who Sold-Out

Most Overrated Music Artists
List StatsUpdated 2 Dec 2016
2,000 votes
300 listings
6 years, 3 days old

Top Remixes (57)

1. Rae Sremmurd
2. Blood On the Dance Floor
3. Chris Brown
WonkeyDude98

1. Miley Cyrus
2. Nicki Minaj
3. Blood On the Dance Floor
Selenator78

1. Avril Lavigne
2. One Direction
3. Justin Bieber
okcnaline
View All 57
Posts
Error Reporting
See a factual error in these listings? Report it
here
.