Top Ten Worst Music Genres
MasterOfPuppies
The Contenders: Page 6
101
Folk
While I can sort of respect some of the early faces of this genre, overall it comes off as cliche to me that it is highly unimaginative, boring, and generally requires a low level of musical talent. The idea of having a message is used to cloak the significance of its musical hollowness. Anyone with an acoustic guitar they've only been playing for 2 months and a diary full of autobiography can easily get their foot in the door in the singer-songwriter portion of this genre. The musical ideas are cliche and dull to a point that its pretty much all the same song.
Folk is one of the greatest genres out there the traditional cowboy folk was amazing and then there's contemporary folk like Bob Dylan & Joan Baez two of the greatest musicians to ever walk this earth
Bob Dylan alone makes Folk a good genre. Seriously if you don't like Bob Dylan you need to change your view on life and music.
This has been around almost as long as humans have!
V 1 Comment
102 Electropop
103
Folk Hop
Originated in late 90s when Punjabi DJs in the UK started remixing hip hop samples with awful folk village singers from Punjab. It sets a horrible precedence because it seeks to bring rural and urban together. Songs are mishmashed in a way that they are talking about tractors, harvesting and farming in one instance and gang bangin in the other. Hilariously bad. Mostly listened to by wannabe gangster punjabi suburban kids. Most often mislabeld as bhangra, which was an awesome genre that was killed off by these dj assholes and their folkie cohorts in the villages who email them dry vocals to layer the hell over on their pcs
Yea should be at 1. Folk music n hip hop combo is a bad idea
I hate country n I hate hip hop so yea that would make me vomit I seen some farmer rapping videos on you tube but I think they're not doing it in seriousness
V 1 Comment
104
Goregrind
Goregrind is a genre so abysmal and morally shameful that it makes death metal and rap almost respectable. There's absolutely nothing worse than goregrind. Nothing.
Just by looking at the lyrics of some gore grind songs just really makes me really sick. There's a band called Intense hammer rage (I think it's rage) and their lyrics are highly revolting, disgusting and repulsive.
So it has songs about blood, guts, and violence?
Hard to tell apart from grindcore sometimes.
V 4 Comments
105 Worship
106
Scene
hey lets take something that everyone who looks exactly like us did but play it a fret down that is all scene music is
Scene is a subculture, not a musical genre. I personally consider it to somewhat be a ridiculous form of (pre) teen pseudo-rebellion... At least judging from the scene kids I've gotten to know.
107
Post-hardcore
This baffles me. These bands with the stupid hair and makeup think they are the successors to the Hardcore Punk legends like Black Flag, Minor Threat, Bad Brains, Discharge, Agent Orange, etc.This is just emo garbage. The lyrics aren't at all what punk/hardcore is about. This is just a modern, depressed version of Glam Metal. Simple music for simple people - ryanrimmel
More post hardcore is getting better. Think of Hands Like Houses. They're really good. Quite a bit is bad, but CTE is one of my favorite bands and they're pretty good
Uh... This is the best genre ever no doubt
108
Brazilian/Baile Funk
In america, the ghetto people have gangsta rap or hip hop. In Brazil, we get this bull, this is FAR WORSE than rap music, if this is even music at all, and the lyrics are usually nasty as hell. I am Brazilian too.
V 2 Comments
110
Funeral Doom
Never heard of it, but the name alone is awful - theOpinionatedOne
Yeah this sucks. It's funeral organs played over a slow metal riff, with soft death growls. If you have depression or something, do yourself a favor and don't listen to this - ryanrimmel
Really? Just because the songs are slow and last for nearly 10 minutes? Get a life. Listen to Frowning and DOOM:VS.
V 1 Comment
112
Dangdut
Well, I'm neutral to dangdut. It's not so great, but I think it's better than all kinds if pop songs these days combined - BlueFrostOfThunderClan
The beat makes no sense, I don't even like the singer voice, everybody should know this genre - ComelCumil
For those who don't know what that is? I recommend you Google it or something else...
V 2 Comments
113
Big Room House
Why is this so low? It should be at least top ten...
The worst electo house subgenre that just uses simple beats and easy to make genre that all you need is just to fiddle around with things and bam, there you go
114
Depressive Suicidal Black Metal
Guys, I'm sorry, but I will never like Metal. I try to appreciate it, but they're just a bunch of whiny, screeching, babies. Metal fans always hate on Emo, (which I honestly dislike as well), when the lyrics are pretty much the same. Sorry, Metal sucks.
V 1 Comment
115
Dark Ambient
What's so bad about dark ambient music? If you've ever been scared during a tense moment in a horror film, you understand the power of dark ambience.
Alone as a genre, I wouldn't listen to it. But when a band incorporates dark ambient into their sound, its awesome. Check out Neurosis and Sunn O))) - ryanrimmel
116
Soca
You want to hear a genre of music that literally is a slap in the face to music? Then listen to this garbage, most of the lyrics are sooo terrible, to be honest the lyrics are just a couple sentences on loop about grinding and dry humping people. Add that with the nasty vocals horrible sounds, soca is by far the worst genre there is. (8) WINE YA BOTTOM, WINE YA BOTTOM, WINE YA BOTTOM (8) yea those are the lyrics in soca
V 1 Comment
117
Garage Rock
Best music out there gettin drunk n stoned jamming in the garage
This is one of the most honest genres of music. Especcially the mid-sixties garage rock. This were kids doing their thing like they wanted how music should be. They didn't wait for big companies or labels who made you listen what was right in their opinion. What they didn't hear on radio they created in their garage.
V 1 Comment
118
New Wave
Ah yes let just bash something that actually spun into many things and actually influenced much more than most youngsters have no idea about. Get some schooling kids! Actually you should not post something you know nothing about you were not even around. Stick to bashing your own music of today. Don't insult others music. This is a horrible topic for a list anyway. Music is so personal and am glad I listen to many, many, many different genres of music. People should not be so narrow anyway. I found this list and voted for pop which is not a genre anyway. But to browse this list bashing other peoples very personal interests. BAD!
How can you hate New Wave? The best music of all time has always been made by New Wave artists.
Heavy metal, death metal, and pretty much all the metal genres we have today come from new wave, how do you hate that?
Some of it is absolutely horrible but it's not all bad. Like Come on Eileen is a pretty good song but yeah, most of it's bad.
V 2 Comments
119
Neo-Classical Metal
Someone who judges metal and thinks it's all satanic put it here. It takes so much talent. I've heard renditions of the moonlight sonata, and that sounds impossible to do on a guitar. I fully endorse this genre and I think it shouldn't be here
I'm glad that body has voted neo-classical metal. Such a beautiful genre with bands like Stratovarius and Galneryus. I'm in love.
I like neo-classical metal like Moi Dix Mois (though now they're gothic metal but eh), and Galneryus so I think this genre shouldn't be here.
Yngwie Malmsteen?! Listen to him!
120
Alternative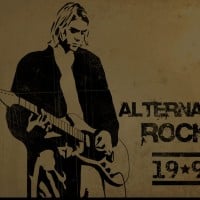 Whoever put this here should have their brain (if they even have one) examined. My favourite genre!
Whoever said that OneRepublic sucks is a mental rapist with no music taste.
Plain alternative sucks sometimes but alt-rock is amazing
My Chemical Romance is the best band to walk the face of this earth. Do not judge.
V 4 Comments
PSearch List
Recommended Lists
Related Lists

Top Ten Best Music Genres

Top Ten Music Genres That Teens Like
Greatest Genres of Electronic Music
Top Ten Most Underrated Music Genres
Most Overrated Music Genres
List StatsUpdated 21 Jan 2017
7,000 votes
200 listings
7 years, 30 days old

Top Remixes (80)

1. Heavy Metal
2. Pornogrind
3. Country
guitar

1. Rock
2. Screamo
3. Black Metal
hemohemo22

1. Heavy Metal
2. Rock
3. Punk Rock
Fagg0t
View All 80
Posts
About Rap...
visitor
Country music
lukebryan15
A Sarcastic Overview Of Rap Music
PositronWildhawk
WonkeyDude98 Intervention: This is getting annoying
WonkeyDude98
Bloody Hatred #3: The "Rap Rant" Rap
DarkenedBrutality
My Problem with Heavy Metal.
CrimsonShark
Error Reporting
See a factual error in these listings? Report it
here
.