Worst Pokemon Characters
Pikachulover1
The Contenders: Page 5XW
81
Wallace
One of the coolest trainers I've ever seen and his milotic very majestic
What the heck is he doing on this list? - RiverClanRocks
V2 Comments
82
Unown
I think they meant the unknown like from that one movie I think was the 3rd? Yeah 3rd
V2 Comments
83
Barry
Anybody who is a big fan of paul is down right delusional. Seriously barry you look up to a guy who doesn't give a rat's ass about his Pokemon. In the words of Paul you're pathetic and you should be ashamed of yourself you little bigmouth wannabe. Now for your attitude about paul I demand a fine in 10 9 8 7 6 5 4 3 2 1.
Seriously, this guy is just a tool. He is better than Bianca and Cameron but he was so full of himself. "Oh you only one because you were on Paul's team, and I could totally beat Paul too."
I really like him as a character I find him very funny but he does have a soft side too you know.
ONLY #74?! I'm gonna have to fine you for that!
V3 Comments
84
Princess Allie
She's a really dumb and snotty brat.
I think she's funny but she made me jealous... (Blushes and stares at Ckemont)
I got so mad at this character when I watched the episode she was in (plus Snorlax is one of my favourite pokémon)
V1 Comment
86Conway
87
Giovanni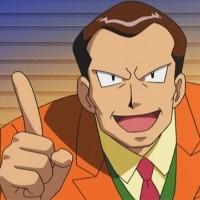 88Doctor Proctor
89
Brock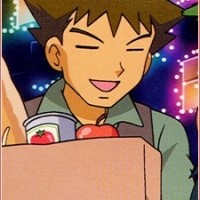 Brock really really goes on my nerves; first he falls in love with every goodlooking girl he meets, except the main character ones, making him look really creepy like some stalker or a dude who would wait for you in a dark ally.. You get my drift. It too, makes him look to be very superficial, because all he cares about seems to be looks, given that he always falls in love at first glance.

His family sucks too, and he is no better, with his always absent parents ( even they don't care about their load of kids) and he himself who left his siblings all alone to themselves when he left for the last time, with nothing but the next oldest brother in charge who seems to be nothing more than another Brock in looks and in behaviour (see, even the writers don't care about them enough to create an individual character).

Thirdly, his appearance with his always military colored clothes and his seemingly not existing eyes are not nice to look at in my opinion, you could say I have ...more
Who added Brock? People, Brock's the only reason the Anime even WAS good! This guy's awesome!
Brock made the series good when brock was removed a part of pokemon died to me
Stop making fun of me Says Brock
V22 Comments
90
Pikachu
Pikachu is the most overrated Pokemon ever. No, seriously, he is. Why is he still the mascot, he should have evolved into a Raichu by now! And don't give me that crap that Pokemon can get stronger without evolving, because that is total bull. They just make him refuse to evolve and they never explain why. What makes the matter worse is that they bring up the issue again in "Pika and Goliath," but it does nothing but give you false hopes and another BS scene of Pikachu defeating his evolved form. (I mean, COME ON! This Raichu is stronger and faster, why is Pikachu able to beat a Pokemon with the same exact moves as him, but superior in every way? ) Pikachu started the incredibly silly trend of evolution being frowned upon, and I wish it would stop. - DemonSpider253
Hang on, hang on! Who the hey put pikachu! Pikachu is sweet, he's cute, and an awesome friend not to mention loyal! Why would someone ever put someone so sweet on this list. SERIOUSLY NOW that's JUST HEARTLESS!
Why is Pikachu on here?! He is so sweet and cute and Ash and him became such good friends! Whoever added this is a monster!
Pikachu is awesome who decides what goes on here. I want to talk to them
V20 Comments
91
Garbodor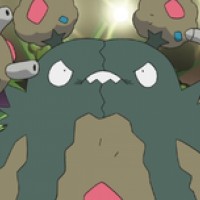 You're just as dumb as Trubbish. I love Roxie but, how could she love YOU? I hate how it looked when you were slapping Pikachu with DoubleSlap in the anime. Your filthy tentacle things touching Pikachu's beautiful face. I'm glad it paralyzed you! - Pikachulover1
Not a fan of garbodor so disgusting and WHY IS BROCK THE BEST CHARACTER EVEN ON THE LIST!
V3 Comments
PSearch List
Recommended Lists
Related Lists

Best Pokemon Characters
Top Ten Pokemon Characters from the Anime

Top 10 Most Annoying Pokemon Characters

Top Ten Characters from Naruto, Bleach, Fairy Tail, Sword Art Online, Pokemon, Dragon Ball, One Piece, and Inuyasha

Top 10 Most Disliked Pokemon Characters
List StatsUpdated 11 Dec 2016
2,000 votes
93 listings
4 years, 30 days old

Top Remixes (26)

1. Serena
2. Harley
3. Alain
Ruee

1. Serena
2. Clemont
3. Harley
simplyafan

1. Serena
2. Misty
3. Ash
RiverClanRocks
View All 26
Posts
Error Reporting
See a factual error in these listings? Report it
here
.