Worst Rock Bands of All Time
The Contenders: Page 6
101
Attack Attack
The worst parts of metal (which isn't good to begin with) and pop (which aslo isn't good to begin with) mixed. -
102
Beach Boys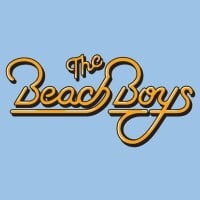 The Beach Boys are an American pop rock band formed in Hawthorne, California in 1961. The group's original lineup consisted of brothers Brian, Dennis, and Carl Wilson, their cousin Mike Love, and their friend Al Jardine.
The fact that this band is on here confirms what I already knew: the Beach Boys are truly the most underrated band. Maybe because their peak came at the same time as the Beatles. If Brian Wilson had relased SMiLE, and if they could have broken away from the whole surfing, cars, and chicks image, they were on a trajectory to equal, even surpass the Beatles. - beatles
I can't believe the Beach Boys is on here. A worthy competitor of the Beatles. Wait...they're on here too...
Why are the beach boys on here come on whoever made this worthless list. - Ryan_14
Whoever put the Beach Boys on here needs to be sedated
V 2 Comments
103
Eccentric Toilet
Never heard them, don't want to. Just the name man! If you want to be taken seriously come up with at least a decent name for your band, really?
Another crappy band but they choose an appropriate name.
This is almost as bad as Poopfist (a band later in the list). Who came up with this name?
104
Muse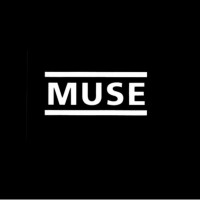 Muse are an English alternative rock band from Teignmouth, Devon, formed in 1994. The members are Matt Bellamy (lead vocal, lead guitar, piano, keyboard), Dom Howard (drums, percussion) and Chris Wolstenholme (bass, backing vocals). They've won several awards including five MTV Awards, 8 NME Awards, ...read more.
Muse is a brilliant band and if you look at other lists on this website for the greatest rock band. Muse is clearly on that list, this list however makes no sence putting some of the best bands of all time here. I don't think muse should be here at all, I think people just don't like the genre so they think all the greatest rock bands are crap. I love muse and it does not deserve to be here.
No other band is nearly as good as Muse.
Shut up all you people. muse is great along with half of this list. I don't really know why they are on here but they are awesome
Sorry, but your keypad must be broken, Justin Bieber fangirls.
Muse are one of the greatest artists of today. - ThePwoperMuser101
V 14 Comments
105
Beastie Boys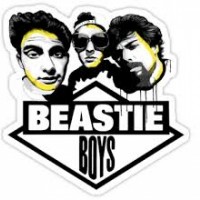 The Beastie Boys are an American Rap/Rock group that was formed in 1981 by its three original members, Michael "Mike D" Diamond, Adam "Ad-Rock" Horovitz, and Adam "MCA" Yauch.
I'm only 11. Beastie Boys are the best band in the world. I've grown up on them! Really get your head out of the dirt, take a look at life for once!
I was a teenage boy in the 80s, and I had to fight for my right to party, but never would I unleash this dreadful, testosterone-drive drool on another individual.
My uncle knew Adam Yauch personally. Me and my family listen to the Beastie Boys all the Time! They are one of my favorite bands of all time! Who ever made this list honestly knows nothing about good music. And I have absolutely no idea why THE Beatles, ROLLING STONES, Led Zeppelin, U2, RATM ARE ON THIS LIST!
V 2 Comments
106
Lostprophets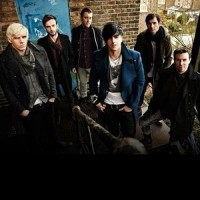 The singer's a pedophile. That alone says everything
107
X-JAPAN
I did't really hate them, but almost all the TepTopTens lists have in the top ten X-Japan or something from them... and they aren't really the best band! - rock2metal
Yes! This is so true! Stairway to Heaven, Holy Diver, Bohemian Rhapsody, We Will Rock You, Mr. Crowley, Crazy Train, AND Eruption are better than Art of Life! Jimi Hendrix is BETTER than Hide. Ozzy Osbourne is better than Toshi, Heck, EVEN Axl Rose is better than Toshi! - LedZepp81
Even if you create lots of wonderful ballads that doesn't make you a true good artist - ronluna
Just because they're Japanese doesn't mean they suck.
V 10 Comments
109 Crazy Town
110
Cradle of Filth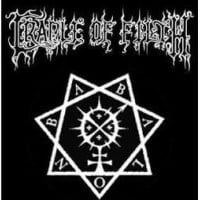 Cradle of Filth are a British extreme metal band that formed in Suffolk in 1991. The band's musical style evolved from black metal to a cleaner and more "produced" amalgam of gothic metal, symphonic black metal and other extreme metal styles.
I smell bull about these guys being higher than Quiet riot.
If you ever wanted theme music for 'Halloween' in your house this would band's music would keep the neighbourhood kids away while 'trick or treating'. They write such in depth beautiful music
First of all COF shoudnt be on this list they are a death metal band
Secondly there music is awesome and legendary listen to "Absinthe With Faust" you will definitely like them. - Dead-Beat
V 1 Comment
111
Poopfist
Never heard of them before... don't think I want to.
This is a joke right? This can't possibly exist
What type of band name is that?!?! Is this a typo?
They actually exist - NightmareIsHere_
V 3 Comments
112
Foo Fighters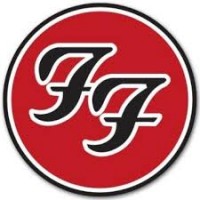 Foo Fighters is an American rock band, formed in Seattle in 1994. It was founded by Nirvana drummer Dave Grohl after the death of Kurt Cobain and the dissolution of his previous band. The band consists of obviously Dave Grohl (lead vocalist, songwriter), Pat Smear (lead guitarist, pianist), Nate Mendel ...read more.
Nope. Nirvana. Greatest alternative band of all time. Dave is an amazing drummer, and landed well when he jumped from drums to guitar and microphone. Don't put these two on here
Why even this band in this list? They have won Grammy award already for their The pretender...
They are even better than Nirvana because their vocalist wasn't a stoner who killed himself. And NIRVANA is GOOD, which says a lot about the Foo Fighters.
There awesome
V 4 Comments
113
The Pretty Reckless
The Pretty Reckless are one of my favorite bands together with:
Paramore
Muse
Green Day
Evanescence
Tenacious D
Rise Against
Billy Talent
Linkin Park
The Beatles
The Doors
The Rolling Stones
Nirvana
Garbage
No Doubt
Audioslave
Soundgarden
Queens of the Stone Age
Rage Against the Machine

They rock hard.
Amazing mixture of alternative rock, post-grunge, hard rock and heavy metal, but they also have soft ballads.
They have everything!
I saw them live. Taylor is a very talented singer and you can feel a strong band vibe!
They're okay, but the lead singer needs to add more emotion to the songs. When she sings, she sounds cold and aloof. Also, the lyrics are too simple and repetive. This band has potential, but needs to improve. - gothictomboy66
114
Electric Light Orchestra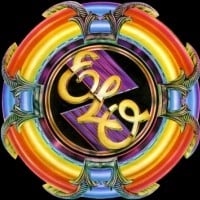 The Electric Light Orchestra are an English rock band from Birmingham. They were formed in 1970 by songwriters/multi-instrumentalists Roy Wood and Jeff Lynne with drummer Bev Bevan.
ELO does not belong on this list!
V 2 Comments
115
Phish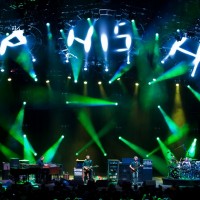 Phish is a band known for musical improvisation, extended jams, blending of genres, and dedicated fan base.
116
Red Hot Chili Peppers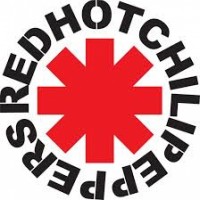 The Red Hot Chili Peppers is a Californian funk-rock and alternative rock band, that was founded in 1983. ...read more.
Who the hell even put them on the list? These guys redefined the alternative scene and unlike most rock bands of the 90s, stayed popular all of the 90s. Those who say they're bad deserve to die a horrible death.
The Red Hot Chili Peppers is one of the most boring bands of today. Their name does not reflect their most popular songs even a little. The main singer's voice is flat ALL THE TIME, which makes all of their songs sound boring and depressing. If anything, I think the main singer should stop singing and become a rapper instead, since the only thing he is good at is coming up with original rhymes and rapping.
What! Whoever put these guys on the list is a Communist - FireflyNeville
One of the best bands of all time. Don't know why they're on here
V 16 Comments
117
Black Sabbath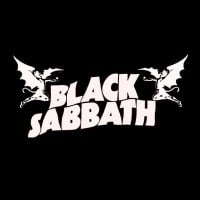 Black Sabbath are a Heavy Metal band formed in Birmingham, England in 1968 by guitarist and songwriter Tony Iommi, Singer Ozzy Osbourne, Bassist and Main Lyricist Geezer Butler and Drummer Bill Ward . The band got into mainstream after improving after their debut album got negative feedback . In 1978, ...read more.
How can the founders of metal be on this list, they're AMAZING!
First of all, Black Sabbath (Tony Iommi) is the creator of metal music as we know it today. DEATH TO SMALL PUPPIES
How the hell is Black Sabbath one of the worst?! Honestly, they are one of the most influential bands in rock history and they practically started metal. And despite their eerie tunes, they are NOT Satanists. They're the Godfather of Heavy Metal! Something is very wrong with this!
Does anyone think that the creator of this list might be heavily drunk? Or maybe they've just never lived!
V 21 Comments
118
The Eagles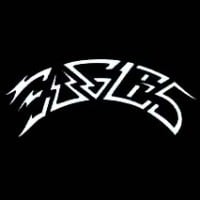 The Eagles are an American rock band formed in Los Angeles in 1971 by Glenn Frey, Don Henley, Bernie Leadon, and Randy Meisner.
How did THESE guys get on the list. THEY ARE THE ULTIMATE American ROCK BAND. Pink Floyd, Beatles, Stones, Zeppelin are Brittish. But EAGLES? HOLY CRAP! BEST BAND IN AMERICA! They could try a capella if they wanted to. Great harmonies, and masterful guitar playing. Most great rock bands ain't got that - greatesttop10s
What! Eagles are amazing! They don't belong this list.
I don't consider The Eagles a straight forward Rock band. They've always had a HUGE Country music influence in their music.
Hotel California is one of the best rock songs of all time
V 12 Comments
119
Red Jumpsuit Apparatus
Watch a video on YouTube about the "Scumbags of the Internet" by A Dose of Buckley. Just type in A Dose of Buckley Red Jumpsuit Apparatus and you'll see why. Not only are they bad, their attitude is absolutely horrendous too!
Don't get me wrong people, rja are GREAT in the studio and their lyrics do have pretty extreme meaning, but when it comes to live performances, the singer and the rest of the band really need to take lessons, plus they are kind of no different from other decent bands like Fall Out Boy, Blink 182 and Papa Roach.
Not very good in live.. I like their songs, lyrics to be exact.. but in live performances? Naahh!
V 1 Comment
120
Aerosmith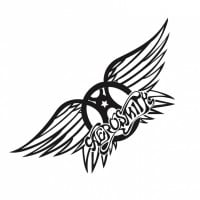 Aerosmith is an American rock band, sometimes referred to as "the Bad Boys from Boston" and "America's Greatest Rock and Roll Band".
Why are they on here? Aerosmith is Godly. One of the greatest bands of all time.
Guess the list people decided not to walk this way...
My goodness aerosmith is awesome
PSearch List
Recommended Lists
Related Lists

Best Rock Bands of All Time

Top 10 Philippine Rock Bands of All Time

Top 10 Rock Bands That Have Gotten Worse Over Time

Most Epic Rock N' Roll Bands of All Time

Top 10 Rock Bands That Have Improved Over Time
List StatsUpdated 22 Jan 2017
13,000 votes
319 listings
8 years, 282 days old

Top Remixes (64)

1. Boys Like Girls
2. Creed
3. Black Veil Brides
BigBerry25

1. Nickelback
2. Creed
3. Linkin Park
WhiteWalkersAreDeadStarks

1. Asking Alexandria
2. Rage Against the Machine
3. Limp Bizkit
dchamblin42
View All 64
Posts
These Comments About One Direction are Sickening
Donteven
Error Reporting
See a factual error in these listings? Report it
here
.