Worst Singers of Today
The Contenders: Page 7XW
121
Regine Velasquez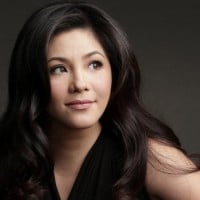 Regine Velasquez-Alcasid, dubbed as the Asia's Songbird is a Filipina recording artist, host, producer, philanthropist, commercial endorser, actress, and an Asian pop culture icon. She is widely known for possessing an extensive vocal range.
She always scream while singing! It's very irritating! And she always try to sing like Mariah Carey... But she can't!
V1 Comment
122
Jared Leto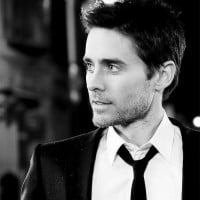 Another great singer that had no reason for being on this lost
Stay away from our Capricorn King.
I used to love him, but then... I got really bored and tired of him... He is just an awful screamo wannabe... FAIL... I think he is trying to sound like a dying cat laugh out loud
V4 Comments
123
Adam Duritz
Always off key it seems, especially during live performances which, horribly enough, is the kind of art he seems to like the most. Eh!
V1 Comment
124
Silento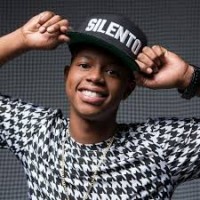 Ricky Lamar Hawk, better known by his stage name Silentó, is an American rapper and has associted with Ellen DeGeneres and Aidan M Dove.
"Watch Me" is by far the worst song I've ever heard. Even Soulja Boy wasn't this bad.

His entire song is literally just a couple of dance moves repeated over and over again on top of a repetitive beat. The cherry on top is that his voice is incredibly irritating. Worst song of the year, worst singer of the year.
I mean he's not horribly bad he's just a kid that created a stupid dance craze and got his five minutes of fame, he'll be forgotten in the next couple years so no worries
Why was his music popular again? Anyone remember? Yeah. Thought so.
He's funny though
V9 Comments
125
The Weeknd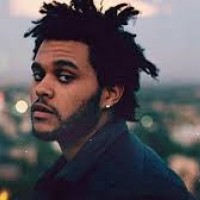 Abęl Makkonen Tesfaye, known professionally by his stage name The Weeknd, is a Canadian singer, songwriter, and record producer.
Hey...Weeknd has a pretty good voice...he's no Stevie Wonder or Johnny Gill but he's better than most singers out right now vocally, his lyrics are a little too much sometimes, but his older music was great, go listen to "the bird", or "love in the sky", they are a million times better than in the hills. - NicoleScherzingersNumber1Fan
Weeknd is stupid even if he cuts of his moose head hair. His music is awful. I hope he, Bieber, and Drake get deported back to Canada.
Love him he's so good I'm happy he's last because he's amazing!
V5 Comments
126
Charlie Puth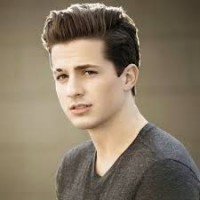 Charlie Puth isn't a bad singer, He is one of the best. Whoever made this list will be on my list to people to hate. Listen to all of his songs, ITS WONDERFUL. You better remove him from the list
Complete garbage in every way... can't sing to save his life, sounds like a dying wasp
He sucks, doubt we will see him around for long
He is a good singer. Listen to We Don't Talk Anymore
V4 Comments
127
Rod Stewart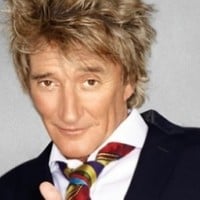 Roderick David "Rod" Stewart is a British rock singer-songwriter. Born and raised in London, he is of Scottish and English ancestry.
Being from the 70's doesn't make you a good singer. People these days need to get their priorities straight. "Oh, he's from the 70's, I bet he's great! " Suddenly singing in that time makes you great... Or is it that in that time, everything seemed great? I hate that kind of people that think 70's and 80's are better just to look old-school.
Why is Rod Stewart on this list, he's amazing
V1 Comment
128
Toshimitsu Deyama
Totally agree with you... Someone included Gackt in this list, are they deaf? His techniques are amazing and I could say flawless. All of the singers you mentioned are amazing! Especially Sakurai. His voice is out of this world! Well, they all have...
I never got what was so great about him. One of the worse singers I've ever heard! You want to hear A great Japanese singer? Listen to Hyde, Atsushi Sakurai, Gackt, Sugizo, just about anyone but him!
Yes all of those singers are wonderful! I don't even know why Gackt is on this list... But I literally love all of those singers you mentioned!
129
Nat Wolff
Wow. Just wow. I can't believe this freak and other 8 year old kids with their dying cat voices would actually become famous. It's no wonder they didn't last long, they pretty much dumpster dived for the atrocious songs they came up with, if you even WANT to call them songs.
130
Corey Taylor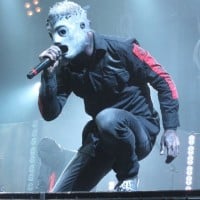 Corey Todd Taylor was born in December 8, 1973. He is an American musician, author, and actor best known as the lead singer and lyricist of the Nu-metal band Slipknot and hard rock/alternative metal band Stone Sour.
What! What's corey doing here. (by the way I am a slipknot fan) and I think he's sounds awesome when he was young, but he is getting old in age. Retire bro
Corey's vocal range is ridiculously wide, he can both scream and sing better than 90 percent of other rock singers in my opinion so anyone who put him here has probably never heard his music
Well look on the bright side at least he's not in the top 100
He is so stupid who wears a mask while singing stupid people
V5 Comments
131
Gerard Way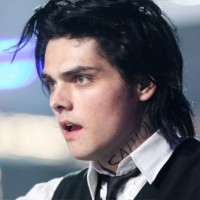 Gerard Arthur Way is an American singer, songwriter, musician, and comic book writer who was the lead vocalist and co-founder of the American alternative rock band My Chemical Romance from its formation in September 2001 until its split in March 2013. His debut solo album Hesitant Alien was released ...read more.
Some of there song are really good I mean some yeah they are a little depressing and the one about cancer that hit a little close to home but there not bad
Why is he on this list, My Chemical Romance are awesome. Jared leto, hayley williams, will.I. am, nick jonas and ed sheeran shouldn't be here either
Trust the people who made this list are retards. putting Corey Taylor and Gerard way on worst singers of today
Dude is a legend! I adore My Chemical Romance! Gerard has a great voice.
V5 Comments
132
IceJJFish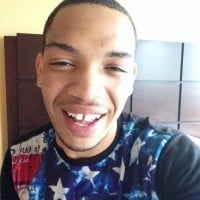 This is why we have auto tune so nobody sounds like this guy. He sounds like a whale trying to sing.
He has an awful voice and he dances like a drunk man
V2 Comments
133
Zayn
Another Pop trash... He's only famous because he is attractive and that's all.
He is from One Direction and he is still making horrible music!
V6 Comments
134
Rhianna Kenny
Smartass not everyone in the world with that name is your classmate from school. You do know some people share names... Right?
V1 Comment
135Rufus Wainwright
136
Dahvie Vanity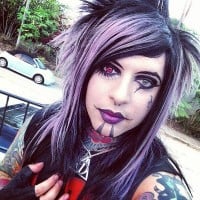 Dahvie Vanity is a American "musician" best known for being in the American "band" Blood! On The Dance Floor with Jayy Von Savant . He is known for songs like "It's On Like Donkey Kong", "Bewitched" and "Well Suck Me" .
He is a child molester. Literally registered by police. Look it up
Singer in Blood On The Dance Floor. If you have heard BOTDF you should know that he deserves to be #1. He's worse than Justin Bieber to be honest and I am nowhere near to being a belieber.
BOTDF is the saddest slimiest excuse for a band I've ever seen or heard in my life-- their only fans are sad angsty emo kids and that's probably why no one really cares about them now
V4 Comments
137
Rick Ross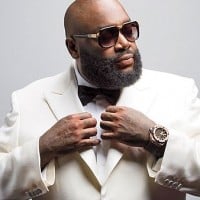 William Leonard Roberts II, better known by his stage name Rick Ross, is an American rapper and entrepreneur.
His career is in free fall and nearly dead, he is reduced to being the opening act for the upcoming Deadmau5 world tour.
138
Håkan Hellström
A disgrace to Sweden
139Ara Mina
140
Jay-R Siaboc
Hey guys we judge on talent not on persona
He so arrogant I hate him,
PSearch List
Recommended Lists
Related Lists

Best Female Pop Singers of Today

Best Singers of All Time

Best Female Singers of All Time

Best Male Singers

Top Ten Best Indian Singers
List StatsUpdated 4 Dec 2016
15,000 votes
298 listings
9 years, 125 days old

Top Remixes (85)

1. Justin Bieber
2. Lady GaGa
3. Rihanna
evevss

1. Nicki Minaj
2. Justin Bieber
3. Lady GaGa
Minecraftcrazy530

1. Nicki Minaj
2. Lady GaGa
3. Miley Cyrus
henrisuxx
View All 85
Posts
And The Worst Singer Is... Miley Cyrus!
DarkenedSparrow
Power to the Beliebers
visitor
Error Reporting
See a factual error in these listings? Report it
here
.