Worst Songs of All Time
biscuits
The Contenders: Page 10XW
181I Don't F*** with You - Big Sean
182
Rockstar - Nickelback
Terrible band terrible annoying song -
Terrible! Who put The Beatles in this list? MY GOD, have you lost your mind?
The lyrics make absolutely no sense.
Absolute crap
V6 Comments
183
Chain Hang Low - Jibbs
Who makes a whole song sampling a nursery rhyme? - Spark_Of_Life
184
Grease Mega Mix - John Travolta & Olivia Newton John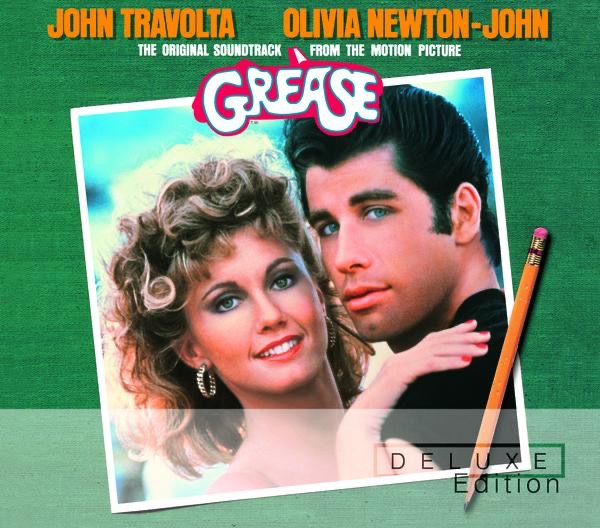 I love the movie... but the song I don't know what to say
185
Don't Stop Believin' - Journey
This song is a classic! It was glee that destroyed it
How dare you put this song on this list... Go to hell
Glee sucks and this song has proven to be a cross generation anthem anyway so whoever put this on the list get a brain replacement
I think you're on the wrong list, whoever added this. - PianoQueen
V14 Comments
186
Found Some Poo - Koit
I saw the title and died laughing
You know that this song is a joke, right?
V8 Comments
187
Hot N**** - Bobby Shmurda
Ha this talentless hack got arrested for attempted murder so we'll never have to hear from him again. Or at least by the time he gets out, he'll be so irrelevant that no one will listen to his crappy music. This song was popular for some reason. Glad he's gone. This song should be purged and have every copy thrown in a hole in the ground and buried so no one will ever have to hear it's ear bleeding lyrics and beat again. - Spark_Of_Life
Good thing this guy is in jail right now after he attempted to kill someone, so we won't have to listen to this heap of junk for as long as he's kept in jail. - Swellow
Can't stand this song. it seems like everywhere I go somebody's playing this garbadge.
Why is this on here? This is one of the greatest raps of all time. This kid had a huge career ahead of him and he blew it al because of some stupid guns... And a knife.
V7 Comments
188
Umbrella - Rihanna
This song is so stupid stupid stupid stupid eh eh. I guess it's not just rain that's coming down. There must be something that starts with s and ends with T.
"Eh eh eh eh" She puts Steriotypical Canadians to shame. Not the mention the horrible music video which is obviously to make her already disturbing sex appeal to the max.
I don't need an umbrella, I need earplugs to protect me from this bs. This song must be in the top 10 more than most of the songs in front of it
I love the song so much it's one of the best songs of the 2000's I love Rihanna
V21 Comments
189
Bad Romance - Lady Gaga
Halestorm made a great cover of this song. But the Lady Gaga version sucks.
Can't Believe this. This song sucks.
Lady shouldn't even be on this list!
This one isn't that bad either. At least to me. - Elsa
V10 Comments
190
Rhythm of Love - Plain White T's
This is a good song not the best but not number 100 on the worst songs ever.
This song is nice, I like it. Why is it here?
This song annoys me so much, yet, I have no idea why!
191
Ho Hey - The Lumineers
The lyrics are nice, but it isn't remotely catchy, the atmosphere is awkwardly boring, and The Lumineers are the "40 Year Drunk White Man" version of Rae Sremmurd
1/5 - ProPanda
V1 Comment
192
Rock 'n' Roll Damnation - AC/DC
Honestly whoever put this on the list can be shot along with Nicki Minaj
Who ever put this song on here has got rocks in their head. Great song by a great band
I guess some people have no music culture at all! AC/DC are one of the best rock bands of all time!
All the AC/DC songs on this list should be removed
V3 Comments
193
Jack & Diane - John Mellencamp
I was referring to as Jack Nicholson and Diane Keaton from the feature film, Something's Gotta Give. - playstationfan66
John Mellencamp is good don't know how someone can hate him
Another song that shouldn't be here
194
Lips Are Movin - Meghan Trainor
So irritating, plus it sounds like her other two hits, All About That Bass and Fear Future Husband.
Basically the same as All About That Bass, it sounds the same
Why does All About That Bass get the hate? This one is far worse
I like this song. - DCfnaf
V4 Comments
195
Pocketful of Sunshine - Natasha Bedingfield
This honestly doesn't deserve to be on the list. - Swellow
Pathetic inexcusable attempt to make an inspiring song. Such bland repetitive lyrics that that make this song a complete embarrassment, just like the rest of Natasha Bedingfield's career.
If you want to hate a Natasha Bedingfield song, let it be Love Like This, not this song. - WonkeyDude98
Why is tis on here it's is acute song
V2 Comments
196
Everything is Awesome - The Cast of the Lego Movie
Oh yeah, the flu is awesome, it's like saying Ebola and diabetes is awesome, yeah, this song is meant to be bad
This song is good and annoying at the same time.
It's so good whoever put it on this list well they are crazy
197
Marvin Gaye - Charlie Puth

Marvin Gaye's family should have sued for this song instead of Blurred Lines. This is a complete embarrassment to a music legend. It's putting him as a verb in a song that is so awkwardly sexual. Charlie Puth and Meghan Trainor try to sound so innocent with the lyrics and it makes this a huge pain to listen to. Hands down one of the worst songs of 2015.
Let's Marvin Gaye and delete this song.
Crap song don't listen to this song! - newenglander1
And I hate all other Charlie Puth songs too!
V6 Comments
198
These Dreams - Heart
Beautiful song. Even better when performed live.
Featured in "These Dreams: Rock Classics". - playstationfan66
This song makes Hannah Montana sound like a great singer.
This sound is so bad it makes cotton candy look like a meat.
V1 Comment
199
All About That Base - Ste Vanda Burg
Are you sure its not All About The Bass by meghan trainor
200
Thunderstruck - AC/DC

This is on the list twice? Come on. How can one of the best songs be on the list twice when other songs should be on this list a trillion times? - matty925
What? I thought this was just the song from Planes Fire and rescue
Ok I'm no ac dc fan but when I hear this song I can't help but ponder how the hell they could write a song so good. On par with my generation action by the who is say
One of the most iconic songs in history why is it on the list
V5 Comments
PSearch List
Recommended Lists
Related Lists
Best Songs of All Time

Best KPOP Songs of All Time
Top Ten Most Inspirational Songs of All Time
Most Beautiful Songs of All Time

Best All Time Low Songs
List StatsUpdated 4 Dec 2016
16,000 votes
1,537 listings
9 years, 33 days old

Top Remixes (185)

1. Trumpet Lights - Chris Brown
2. Fack - Eminem
3. U.O.E.N.O. - Rocko
WonkeyDude98
1. Rack City - Tyga
2. E.T. - Katy Perry
3. Lollipop - Lil' Wayne
TheEvilNuggetCookie
1. Black Beatles - Rae Sremmurd
2. Anaconda - Nicki Minaj
3. M.I.L.F.$ - Fergie
Martinglez
View All 185
Posts
Top 10 Worst Songs Of All Time (Parody)
TheEvilNuggetCookie
Worst Songs of All Time: "Summer Girls" by LFO
Spark_Of_Life
Error Reporting
See a factual error in these listings? Report it
here
.