Top Ten Worst Types of Pokemon Fans
HeavyDonkeyKong
The Contenders: Page 2XW
21
The "You're A Noob Because You Use Legends" Accusers
I have one legendary on my team. One. People still call me a "hacker" even though mine was the version mascot that you get in the flipping game! - RiverClanRocks
I see people say this all the time, just grow up!
In AG, ANYTHING GOES, that's what its called! So, whats wrong with legendaries?!?!? In My Opinion! - HeavyDonkeyKong
V4 Comments
22Unovabortions
23
Pokemon Go Haters
Oh dear, they suck! Not because of their opinion, but because of their attitude. Say something like 'I like Pokemon Go ' and you're labelled as a bandwagoner, hipster, fake fan or even told to play Pokemon main series games. And guess what? They even tell you to kill yourself. Over liking a mobile game. Yes.

That's just one part of the fan base. On a YouTube video showing Pokemon-I choose You!, there was this person who said people should be ashamed of themselves just because you were introduced to Pokemon because of Pokemon go. And I really hate other people who act like you must know all 700 over Pokemon in existence before playing your first Pokemon game. Wow.

Linking back to the Pokemon go haters telling you to play a main series games, I came across someone who was 'Lets hope these fans don't play Pokemon Sun and Moon.'. You guys told us players to play Pokemon Main Games, yet when we are planning to, you guys complain we are bandwagoners. Oh, so because you like a ...more
Ok guys as that visitor,i don't think they suck anymore.Nor do I care about the haters anymore.
V2 Comments
24Advanceshipping
25
Kanto Haters
I like Kanto not just out of nostalgia but also the iconic Pokemon and gen 1 haters really annoy me they complain about how it had terrible mechanics, simple Pokemon designs, and was just plain boring. Give gen 1 some slack it was the very first game.
I don't hate Kanto, I just never played it, but it is not the best region
26Misty Haters
27Perverts
28Socially Awkward Ones
30
Fake Fans Who Only Played Pokemon Go
Why do they exist? Why do they have to ruin everything for everybody?
These people only play one sub-par pokemon game and they think they know more than those who have played every generation and spin-off, go away with your BS
31
Pedophiles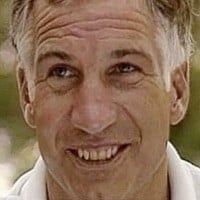 BAdd New Item
Recommended Lists