10 Most Influential Guitarists
phunkjunkie
The Contenders: Page 2
21
Chuck Berry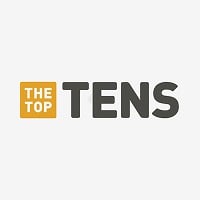 Charles Edward Anderson "Chuck" Berry was an American guitarist, singer and songwriter, and one of the pioneers of rock and roll music. He died on 18 March 2017.
What is this list?!?! None of these guys would exist if it wasn't for the grand architect of rock music, Chuck Berry. He laid the foundation for basic rock music riffs and rhythm and practically introduced the art of guitar soloing to the mainstream. Plus he also in way popularized the electric guitar as an instrument. Without Chuck Berry, rock music may be very different today or may not even exist. At the end of the day, almost every single guitar player to this day has been directly or indirectly influenced by Chuck Berry. "Johnny B. Goode" is the national anthem of rock 'n roll.
Influential doesn't mean best, influential means how much he influenced the instrument. Ritchie Blackmore certainly didn't influence guitar playing as much as Chuck Berry, - EGBrett
The term with out him... Couldn't be truer here he paved the way for so many after him he seems to be an after thought.
Without him we wouldn't have jimmy page or
Hendrix - Therealethandunne
V 13 Comments
22
Steve Vai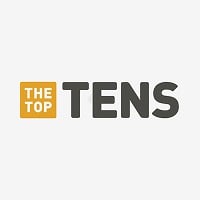 Steven Siro "Steve" Vai is an American guitarist, composer, singer, songwriter, and producer, born and raised on Long Island, New York.
Maybe the most technically brilliant player ever. Still though, like Jeff Beck, a great player who doesn't write great songs. The guy is an absolute monster on the fret board though and plays things few others could. Check him out as the Devil's guitarist in the movie Crossroads... Brilliant!
Above him, there is no other.
23
Pete Townshend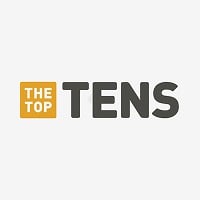 Peter Dennis Blandford "Pete" Townshend is an English musician, singer, songwriter, and multi-instrumentalist, best known as the lead guitarist and songwriter for the rock band The Who .
Pete Townshend invented and mastered the way we play the guitar in the following way:
1. The windmill. No one can match him with this signature move - it's classic and unique to Pete Townshend. Anyone who attempts to copy this move should pay a royalty to Pete or simply thanks him.
2. The artistic acrobatics of jamming while in mid-flight and timing his jumps at precise moments in a tune for dramatic impact is another signature Pete Townshend playing style. Anyone who cannot contain themselves while playing live by ways of jumping, sliding, flying, throwing guitar in the air, etc. should thank Mr. Townshend for popularizing this style of playing a guitar during a live performance. No one does this better than Pete or has been captured in film doing this better than Pete.
3. The power chord in a musical composition. No one used chord composition and progression as a lead force during a song with an electric guitar such as Pete - listen to The Seeker, Won't Get Fooled Again, Go ...more
Whatever the dude with the 8 points said about Pete is what I think. Way underrated and used the instrument in ways people never did before. Guitar as art.
This man has influenced generations, without him some that are up higher on this list may not have been there.
Invented powerchords and guitar-smashing, popularized the Windmill style and he is stil under ace freley - waldo
V 2 Comments
24
Alex Lifeson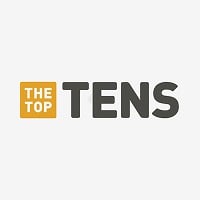 Aleksandar Živojinović, better known by his stage name Alex Lifeson, is a Canadian musician, best known as the guitarist of the Canadian rock band Rush.
I would put Alex Lifeson #! He has been voted #1 just a few years ago by Guitar Player Magazine as the best Rock Guitarist. He is so overshadowed by the best DRUMMER and Perhaps the best BASSIST in ROCK. I think he is the best at his instrument then the other two! Hendrix gets his POPULAR vote by being BLACK and DEAD! (he's good don't get me wrong). Most these guys are rated on popularity, not talent! Eric Clapton SUCKS compared to most these guys. BORING BLUES ERIC.
Alex should be at least 11 on this list. His guitar playing is deceiving. He happens to play with two of the best in the world and his leads are crisp, fast, well thought out. He is a master and a hell of a nice guy to boot. He has influenced many a guitar player and will continue to do so for years to come. His latest music shows he's lost nothing off his fastball.
Compositional genius - we are looking at many hundreds of songs - with as close to zero repetition bar to bar - continuous time and rhythm changes and melodic accuracy throughout. Of course having Neil and Geddy on board helps - 40 years of continuously new music. RUSH rocks the world.
Check out le villa strangiato back in 76 on utube
V 5 Comments
25
Ace Frehley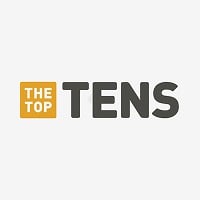 Paul Daniel "Ace" Frehley is an American musician, singer and songwriter best known as the former lead guitarist and founding member of the rock band Kiss.
Ace's Les Paul/Marshall sound on the early Kiss records was just so cool. Dimebag had Ace TATTOOED on himself. You want influence? There it is.
Ace should be higher not only is he great but just how many famous guitarist did he influence? Thousands!
Ace Frehley influenced various musicians to learn to play guitar. - Wendy56
When it comes to influence Ace is top 3 top 5 minimum. An entire generation of guitar players who evolved in the eighties sight him as there main influence. Slash, Dime Bag, Mike Mcready, John 5, Lenny Kravitz...just a few of thousands.
V 9 Comments
26
Steve Howe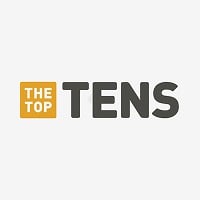 Stephen James "Steve" Howe is an English musician and songwriter. He is best known as the guitarist in the progressive rock group Yes.
Steve Howe's work with Yes and Asia incorporates classical, rock, Chet Atkins Country and Wes Montgomery style jazz. Guitar Player magazine introduced him to me. He's more prolific and diverse than any guitarist of his time. He just didn't sell like some others. That's because of his genre, prog rock. Lifeson, Page, Rik Emmett were contemporaries, but seeing Howe play live, especially on an acoustic, makes you realize why he was voted greatest overall player 5 years in a row. He has the best acoustic solo, and on an electric its about more than the notes and technique, it's the engineering of the sound. He took Asia to the top with his electronics.
Often voted as the best guitarist in many guitar magazine polls in the 70s, the guitarist for one of the successful progressive rock bands Yes mastered classical, blues, flamenco, country, ragtime, jazz, rock and roll and many other genres and fused them all to create a unique tone and playing style that has not been matched since. - EnglandSeller
Technique, Song writing, Influence. A master. Top 5.
V 1 Comment
27
Dave Mustaine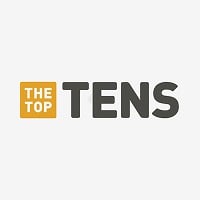 David Scott "Dave" Mustaine (born September 13, 1961) is an American musician, singer, songwriter, actor and author. Mustaine is best known as a pioneer in Thrash Metal, being the former lead guitarist of Metallica before his dismissal in 1983, leading to finding and becoming the front man of his own ...read more.
Can't believe hi too low, he is cool and give a lot of power in his rhythm guitar. He is one of the most influential guitarist in the rock history... Go on dave!
Dave is my favorite guitarist. anyway I think he should be on the top. His guitar skills are amazing!
Why not on top?
Top ten...
28
Wes Montgomery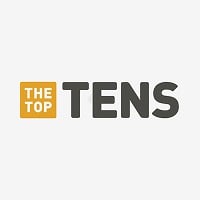 The "Thumb" could make you stop whatever it was you were doing and take note. The sound and love coming out of that guitar is recognizable from the first octave. I feel blessed to found this man in my life since 1965 and continue to feel the love to this day. One of the best ever.
V 1 Comment
29
Carlos Santana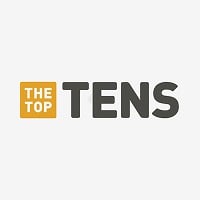 Carlos Santana audio is a Mexican and American musician who first became famous in the late 1960s and early 1970s with his band, Santana, which pioneered a fusion of rock and Latin American music.
He created his own style, and should not be put into a Latin Music box. He can rock, and he is amazing in his variety on the guitar. He can play everything as shown in his latest album. Should be amongst the top 15.
No other guitarist has had hit in every decade that he has been alive. Carlos Santana has adapted each generation and has not gone away since he started.
Any top ten list that does not include Santana is missing a key ingredient.
Most Be between 10 at any list
V 3 Comments
30
Uli Jon Roth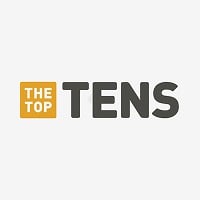 Uli Jon Roth is a German guitarist, who became famous as the Scorpions lead guitarist, and is one of the earliest contributors to the neoclassical metal genre.
This guy is unbelievable,...look up scorpions Tokyo tapes or download sails of Charon. He is incredible
Fantastic rock classical surrealist. Think the best guitarist
Hell Cat in Scorpions. Hats off. Master of the sky guitar.
31
Al Di Meola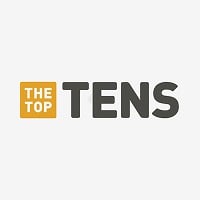 Al Di Meola is an American jazz fusion and Latin jazz guitarist, composer, and record producer of Italian origin.
He brought a new savvy style of playing that could be used in many different genres.
32
Richie Sambora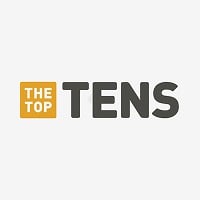 Richard Stephen "Richie" Sambora is an American rock guitarist, producer, singer and songwriter who was the lead guitarist of the rock band Bon Jovi for 30 years.
he's fast, he has a great sound and
he's a great improviser - richie4life
33
George Harrison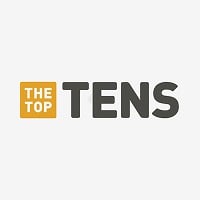 George Harrison was an English guitarist, singer, songwriter, and music and film producer who achieved international fame as the lead guitarist of the Beatles.
When the Beatles performed on Ed Sullivan the first time, the sales of the Gretch guitar that George was using doubled in a week. THAT is influential.
This list is about influential guitarists, right? Because if that's the case, then Harrison is second only to Hendrix in terms of influence.
He's actually great slide guitarist and as for "influence" well, he's the first
He is the most influent guitarrist he is the teacher of all people up him in this ranking
34
Dimebag Darrell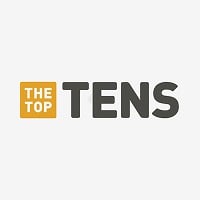 Darrell Lance Abbott, also known as Diamond Darrell and Dimebag Darrell, was an American guitarist and songwriter best known as a founding member of two bands, Pantera and Damageplan, alongside his brother, Vinnie Paul. Abbott died in 2004 after he was shot by a mentally unstable fan.
How is Dimebag not higher he is easily the top 5 of most influential metal guitarists
35
Steve Morse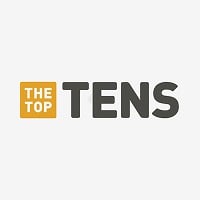 Steven J. "Steve" Morse is an American guitarist and composer, best known as the founder of the Dixie Dregs; and since 1994, the guitar player of Deep Purple.
Should be much higher up the list. The only guitarist to win the best guitarist award 5 years in a row in Guitar player magazine.
Agreed he should be higher on the list. Most guitar players acknowledge him as one of the greatest. His solos tend to surpass merely human boundaries.
See his personal style. He makes all songs his own. He is not covering he ist re-inventing!
Replaced Richie Blackmore in Deep Purple. Gave their performances more consistency. Class
36
Keith Richards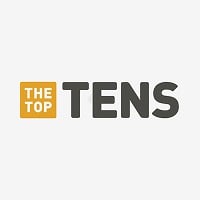 Keith Richards is an English musician—primarily a guitarist—singer, songwriter, best-selling memoirist, and founding member of the rock band The Rolling Stones.
He is simply the best
Influential?
All modern guitarists since the rock revolution of the 60's?
Keith is EASILY the most influential modern (post 1950's) guitarist - on many levels.
And also most influential to most of the others on this list in fact.
Keith was the first rock player to use the then-unpopular '59 Les Paul - he made it popular and was followed by Clapton and the rest. And where would the telecaster be without Keith Richards? Or the ES335?
Keith pretty much invented the whole Rock God lead guitarist look - the scarves, the low slung guitar, cigarette, shades, shabby hair...
Rock is riffs, so let's include his extensive contribution of some of the greatest, most enduring smash hit rock riffs in history...
Keith invented the archetype of the rock guitarist.
He remains THE rock guitarist.
37
Glenn Tipton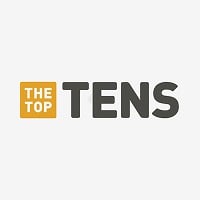 Glenn Raymond Tipton is an English Grammy Award-winning guitar player and songwriter. He is most commonly known as the lead guitarist for English heavy metal band Judas Priest.
He's the lead guitarist of judas priest! m/ - ShahryRKnoT
38
Duane Allman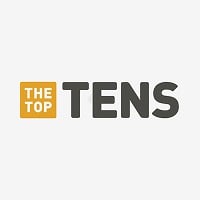 Howard Duane Allman was an American guitarist, session musician, and co-founder and leader of the Allman Brothers Band until his death in a motorcycle crash in 1971, when he was 24 years old.
Helped bring slide-guitar and southern rock to the masses.
Incredibly versatile and innovative.
Duane can move your soul with his guitar in The Allman Brothers band. Duane, Greg, Dickey, Barry, Jaimoe and Trucks, The Best!
Skydog Lives in the music!
V 1 Comment
39
B.B. King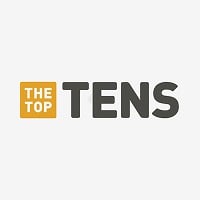 Riley B. "B.B." King was an American blues singer, electric guitarist, songwriter, and record producer.
Maybe not too well known, but he is the grandfather of the guitar solo as we know it in rock songs.
God of Blues - waldo
Still - waldo
Buddy guy, Joe bonnamassa, eric clapton, srv and even greats such as eddie van halen or slash have all been influenced by the speed, cleaness and perfection and soul of luciell, the guitar who squeels and sings when played by king. Hendrix himself was in awe
40
Tom Morello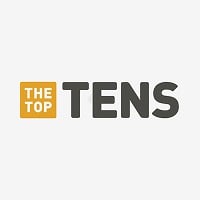 Thomas Morello is an American musician, singer-songwriter and political activist. He is best known for his tenure with the band Rage Against the Machine and then with Audioslave.
Best guitarist. As soon as I listened to him, I thought that he was the best - Battlegun
Most innovate sound of the 90s on a guitar...
PSearch List
Recommended Lists
Related Lists

Most Influential Extreme Metal Guitarists

Most Influential Metal Guitarists

Most Influential Hard Rock Guitarists

Most Influential Rock/Metal Guitarists

Best Guitarists Ever
List Stats
5,000 votes
143 listings
10 years, 19 days old

Top Remixes (22)

1. Jimi Hendrix
2. Ritchie Blackmore
3. Tony Iommi

stratkat72

1. Jimi Hendrix
2. Ritchie Blackmore
3. Jimmy Page

tom_jeeves

1. Jimmy Page
2. Ritchie Blackmore
3. Chuck Berry

zxm
View All 22
Posts
Error Reporting
See a factual error in these listings? Report it
here
.