Top Ten Cutest In K-pop
same
K-pop is full of pretty guys and attractive girls;but it's also full of cute singers and as you all know,some of them are cuter than others and so we call them "The cutest"!now,what do you think,who is the cutest in K-pop?!Here is my list,vote for your cutest one!:D
The Contenders: Page 3
41
Jonghyun - SHINee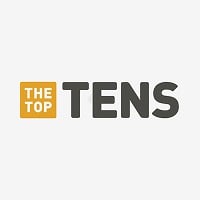 42
Luhan - Exo M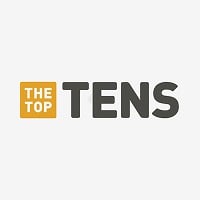 He is the cutest :D just look at the video when they join an interview. His head moves up and down when someone speak.. Aww, its so cute, adorable. His face also so cute, kyeopta :D
43
Kang Daesung
His beautiful voice brings out his sexiness! Plus his smile brightens the day.
Daesung oppa! Is cute inside and outside!
Kang Daesung --> Smiling Angel.

Daesung, fighting!
Bigbang, fighting!
44
Seungri - Big Bang
V.i suengri oppa fighting, for us, v.i.p you cute also, but Gd is cuter! Love you oppa!
45
Ricky - Teen Top
He is so adorable, his personality makes him even more cute I just love him
46
Goo Ha-ra - Kara
Kara is the best
47
Tiffany Hwang - SNSD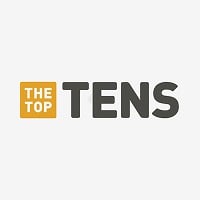 She's cute even her voice is cute and beautiful as herself
Tiffany jjang! She is so pretty ♥ I love her voice too
48 Victoria Song - f(x)
49
Nicole Jung - Kara
Kara is the best
50 Krystal - f(x)
51
Jessica - SNSD
She is so cute, pretty, and perfect for me
I once had a fantasy of going out with her when I grow up!
52 Kang Min Hyuk
53
Bae Suzy - Miss A
She is cute and perfect!
54
B1A4 ~ Sandeul
He's really adorable with his cute eye smile and he's really innocent. He also have good vocals plus I find him cutest when he's asking for food.
55
Minzy - 2NE1
Ohh my baby minji ♥
Minzy unnie! You're very cute, very nuce, bery talented, a very cool dancer, a very good singer, the very cute makne! Stay strong unnie, we will always love you.. All the blackjacks will always support you where ever you go.. Saranghe! 2ne1 fighting!
56 Song Seunghyun - F.T. Island
57
Ilhoon - BtoB
In weekly idol, he really cute, watch it!
58
Niel - Teen Top
He is so good looking and he has the most amazing funny polite personality. He also has a beautiful face
59
Kai - EXO
He's so cute, his sleepy eyes and his aegyo is the best.
60
Ren - Nu'est
Is so cute I love it! ')
PSearch List
Recommended Lists
Related Lists

Top Ten Pop Songs with the Cutest Lyrics

Cutest Pop Music Videos
Best Asian Pop Artists

Top 10 Cutest Pokemon
List Stats
1,000 votes
105 listings
6 years, 9 days old

Top Remixes (5)

1. Kyuhyun - Super Junior
2. Nikhun - 2PM
3. Sungmin - Super Junior
Halliekyu

1. Im Yoona - SNSD
2. Lee Donghae - Super Junior
3. Kim Taeyeon - SNSD
yoonhae4ever

1. Taemin - Shinee
2. Onew - Shinee
3. Heo young seang - SS501
same
View All 5
Posts
Error Reporting
See a factual error in these listings? Report it
here
.