Best Singers Born After 1994
We'd like for our readers and music fanatics to assist us to identify the best young singers of the world who will not yet reach the age of 18 by January 1, 2013. Quality and strength of vocals should be considered; not necessarily awards, sales of records or exposure to the world of entertainment; although they should be identifiable with a simple entry of their name on "Google."
The Top Ten
1
Jackie Evancho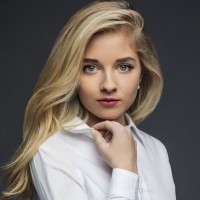 Jacqueline Marie "Jackie" Evancho (born April 9, 2000) is an American classical crossover singer who gained wide recognition at an early age and, since 2009, has issued an EP and seven albums, including a platinum and gold album and three Billboard 200 top 10 debuts. Evancho's 2017 album, Two Hearts, ...read more.
Jackie is the finest singer I've ever heard. Forget about the age bracket. Forget about this century or the last one. Nobody comes close.
If I had been asked to name the worlds best singer a couple of years ago, I would have struggled to choose between Nat King Cole or Pavarotti.
Now there is now argument. Jackie Evancho - simply the best.
I listen to and play many types of music from rock, to pop to jazz to bluegrass, country and classical. Jackie is just a once in a lifetime singer. She is, as others have mentioned, already a "Superstar". I have been listening to music for over 50 years, and have never had anyone bring me to tears, and Jackie does this to me every day. Just a once in a lifetime treasure we are all so happy to be able to enjoy. I just hope to see her live at least once, before I am no longer able to go anywhere. Jackie has something that nobody I know has, and her parents, I give a lot of credit to, but she has the talent that they could never have given her. This is something she was born to do. I am so blessed to live in a time so as to witness such a historic event unfolding before our very eyes. Everyone needs to keep their eyes open. She has broken records already, and is just getting her foot in the door so to speak. How many stars are there, that within a 2 year span, have a world wide fan base, ...more
Jackie Evancho is not just the best young voice in the world, she is one of the finest voice talents of the century. She has the ability to bring grown, hardened men to tears time after time. She also broke Michael Jackson's record, and is the youngest artist in history to have a Top 5 and Platinum album on the Billboard Top 200. Her live concert performances leave people speechless. Definitely a voice for the ages.
Talk about exaggerating. Jackie is no way in the same league as Luciano Pavarotti, the greatest singer of all time, but she's good.
168 Comments
2
Jonathan Antoine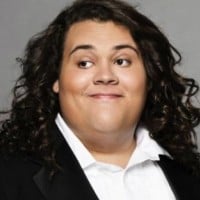 Jonathan Antoine is a classically trained English tenor. He rose to fame after appearing on the sixth series of Britain's Got Talent in 2012 as one half of the classical duo Jonathan and Charlotte.
Jonathan has the most powerful, rich, perfect voice I have ever heard. The passion along with his dramatic flair leaves the listener moved to heights never before experienced. The joy and inspiration one feels is of a healing nature. He's a once in a lifetime experience.
Jonathan has the best tenor voice I have heard since Mario Lanza and Luciano Pavarotti. He is the vocal musical phenomenon of this century. He is spellbinding to watch when he performs solo, and THAT voice is out of this world.
Jonathan is just amazing. Every time I hear him I am in just awe. I cannot believe he is just barely nineteen, Just turned this month. He is one gifted young man that reaches into your soul. He is going to be one of the GREAT ONES.
Jonathan has the voice that WILL soothe millions of souls. Already demonstrating a repertoire ranging from hard core opera to soft, modern pop - the depth and breadth of his vocal abilities ensures his success in a multitude of genres. His singing appeals to young and old and ages in between. He's just getting starting and absolutely will be the top voice in the world (record sales and fan base) above and beyond the short-lived one genre acts. His singing translates across countries and ethnicities. His fan base is the world.
728 Comments
3
Scarlett Quigley
This is a no-brainer. I STILL can't work out how Scarlett didn't wing "The Voice" she was out of this world.
I am a soprano myself and have been working professionally since 2005.
I was struck by Scarlett's humility. Although she had a lovely voice that is showing real potential, she does not take anything for granted and is very committed to her training and development. She practiced so regularly she even puts me to shame!
I listen for certain things in a voice - a sparkly, fresh quality is so important, and an ability to connect emotionally and dramatically with the subject and themes of the music.
Having heard Scarlett live its clear she does not yet have recordings that do her justice. The next couple of years will be very exciting for Scarlett. I can't wait to see how things develop. Good luck Scarlett!
I met two gentlemen at a concert a friend was singing at, during the interval they asked me if I'd heard Scarlett Quigley sing, I hadn't, but found out she was to sing at a local cathedral. So I went to see her, so glad I did, not only very easy on the eye she sings so beautifully too, she can be many different characters whilst singing, flirtatious, morose, mournful and very very funny. I have seen her since and she was even better. Aside from this ability she Is also very friendly and easy to talk to. I envisage big things for this young lady and the rewards would be well deserved.
I've been following my friend Scarlett Quigley's blossoming career as a soprano for over three years now and I've seen how she has worked so hard to master what she loves to do. And her hard work and dedication have paid off. This young lady is going places! I don't usually comment much but I want everyone to know how much I admire Scarlett. She is not only very talented but also a much loved person for her kind ways and gentle nature. Everything you could hope for in a friend.
230 Comments
4
Katie Marshall
Very impressive soprano, she has a lot to offer to the classical world. I feel that she can easily transition from crossover to classical. She has wonderful vibrato and vocal color, something that is not typical in sopranos in her age range. She lacks that thin almost "tinny" ring that is heard in most soubrettes or light lyric singers of her age. Katie Marshall has a beautiful rich voice that is such a breath of fresh air to listeners.
A hard working, lovely and talented girl who deserves every success.
Katie is an amazing Classical/crossover soprano. She has win numerous awards. Next Brit Thing finalist. Lousada cup for best singer at Farnham. Sheila Armstrong award for most promising singer in Farnham. She has a great range and fantastic tone and is a star of the future.
She has one of the most amazing voices I could have ever listened to. This is saying something as I am judging these sorts of voices. She has such talent and its just so soulful, beautiful and you really here the passion! Honestly couldn't ask for much more in a girl of her age! She deserves it and I hope she wins
344 Comments
5
Connie Talbot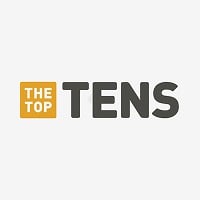 Connie Talbot (born November 20th, 2000) is an English child singer who rose to fame as a finalist on the first season of Britain's Got Talent. She is currently active as an independent music artist on YouTube.
I love her voice, one of the best singer I have heard in a long time. She can make a song sound better then ever :) She is always happy on and off the stage. I never seen her without a smile or a laugh and I think that is the different in most of the singers today. Number 1 singer for a long time to come she only 13 and has a very long road ahead of her. Thank you Connie for you being you.
The first time I heard her singing I had no words, Connie has achieved a great amount of thing in her short life and she will keep growing as an artist and a person, she is the most modest and polite person I know. Connie has improved a lot in public performances and playing the piano and I'm really sure that she has a really bright future and will become a legend in music. Really looking forward for what would come to her.
My Family and I absolutely love Connie Talbot's Music we've got everything by her! And we all think that Connie Talbot is the world's Greatest singer ever no one is better than Connie Talbot at Singing!

Connie Talbot is a Music Legend and Connie Talbot deserves to be in the Music Hall of Fame! Connie Talbot is simply the Best better than all the rest in the Music World!

Over The Rainbow & Beautiful World & both of her Christmas Albums are Legendary! Connie Talbot is #1 to me and to all Connie Friends!
Connie is a hugely talented singer. She can sing all sorts of music without problems, from her own original ballads to pop songs (Beautiful World, I'm Here For You, Gravity, Inner Beauty, etc.) and it is always a pleasure to hear her sing. Connie loves singing as much as we love supporting her. Along with her peerless vocal talent, I think it is also important to consider how she has learnt to play both the piano and guitar to some degree and that she can write very meaningful and touching songs (Nobody's Fool) and really show the emotional breadth behind her own music and lyrics. Connie is definitely the best singer of the century as well as a very kind person, no elaboration needed.
152 Comments
6
Anastasia Lee
Anya is a 16 year old soprano from Green Bay, WI. She sings several genres from Elvis. Tunes to classical and has several awesome videos on YouTube.
Although she is young, I find her extremely professional. I was at her concert at Festa Italiana in Michigan, and she stayed after the concert for HOURS. Professionals that are paid millions of dollars don't even do that. She was even playing with the kids who came to her performance afterward, ball gown and all. I saw her sniffling a couple hours later and I came up to her and asked her what was wrong and she told me that a bee had stung her by a sign and that she didn't want to cry because she had some makeup on and because people were still crowding her for pictures, etc. And she didn't want to 'scare them away'. At that response I started laughing and she did too. Such professionalism from this girl. Whoever signs this girl is one lucky dog, she was so easy to talk to, and she knew a good amount about most everything. We had a 'heated' conversation on who makes the best Italian cannolli's. (I was actually working one of the food stands at the time. You can tell she is classy, but ...more
I HEAR SINGER ANASTASIA LEE SINGING EVERY DAY WITH ENJOYMENT SINCE MAY, 2012! ABSOLUTE BEST SINGER BORN AFTER 1994 AND AT ALL IS ANASTASIA LEE! SHE IS THE QUEEN!
I HEAR ANASTASIA LEE SINGING SINCE MAY, 2012 ENJOYING EVERY DAY! AND OTHER SINGERS DON'T EVEN A FEW SECONDS! BEST SINGER AFTER BORN 1994 IS ANASTASIA LEE!
85 Comments
7
Hollie Steel
Voice as pure as crystal! Can do them Arias like a pro even though she started to sing opera aged 10! Prodigy and such and amazing little girl! She is extremely kind and caring and has a beautiful face to go with it.
Best singer ever!
Love you Hollie if you're reading this!
After having singing lessons for just 3 years her voice has improved so much.
Before it was so angelic, light, powerful and refreshing and now it is all them plus controlled and emotional and much better breathing! Pure talented. She has over come nerves and is now (in my opinion) the best singer on this earth.
She is not just a singer she is an artist, a prodigy.
Besides her wonderful voice Hollie is a beautiful person with a warm and caring heart. She does a lot of charity events and her version of Pokara Ana" was dedicated to the Earthquake victims in Christchurch NZ
Hollie's got the most beautiful voice that I ever heard in my life. She sings from her heart, she actually feels the music when she sings. It's a God given talent, I always thank God in my prayers for her beautiful, angelic, natural voice. She's also a real sweetheart, she cares a lot about her fans & has sang & given to charity such as the earthquake victims in Christchurch New Zealand. God bless you & your family Hollie.
63 Comments
8
Georgia Odette
I have not had the pleasure of seeing Georgia live yet but her performances on Youtube videos are breathtaking for such a young person. Her voice is mature to the point where she could perform quite readily in a musical such as Les Miserables or West Side Story, and can also perform an operatic aria amazingly well. It is therefore no surprise that she gets selected to perform at major events. In addition to that, Georgia is also an amazing artist, a young lady of many talents. - ronjdavis
Georgia Odette (15) has got a beautiful voice, when she appeared 2 years ago in BGT she showed all her talent and ability, a great UK operatic / classical crossover singer. Her style is incomparable, a powerful range, so pure and extremely professional. A winner of course when singing at the Royal Gala and many other events. Georgia's got a beautiful personality, not only singing but a wonderful people's gift. Believe this: She's an angel.

Please check out her music by contacting her on facebook, twitter and youtube. It's easy to find her and, You'll never regret. A splendid feeling indeed.
Georgia Odette is a fifteen year old soprano whose voice belies her years. Her voice is so strong that Odette could easily pursue a serious career in opera... Though her heart is in crossover (fine by us)! Odette made an appearance on 2011's Britain's Got Talent where she received a standing ovation from both crowd and judges - since then she has won several prizes at competitions and festivals. She has recorded a demo of arias and standards - but this is only to showcase her hugely mature voice
Georgia made her debut with the british public when just 13 on 2011 Britain's got talent! Although outstanding then- her voice has now reached a much higher level of maturity and a richness of tone that belies her tender years. Watching her live just a month ago, I was bowled over by her emotional input into her singing of "I Dreamed a Dream" and " love never dies". Miss Odette is a young lady with a big future ahead of her!
56 Comments
9
Irlanda Valenzuela
Love her voice! Very powerful...
You can sample the powerful vocalization of Irlanda Valenzuela on YouTube: "irlanda - cielo rojo (15-07-12 pequeños gigantes 2. " She can hit deep, clean notes. Mexico.
See the new videoclip "AHORA TÚ" in the YouTube chanel: Irlanda Valenzuela. Awesome!
Salvo Jackie que es muy buena, Irlanda es mejor que las demas
10
Amy Rowlett
A beautiful and unique voice like no other!
Amy's sweet and unique voice that maturess daily. She has a passion for her craft and it really shows.
Amy has a nice voice but it is not that unique in my opinion but she is young so may find "her " voice at some time - jinny10
Dreamy. The world needs more like Amy. But not too many or she wouldn't be so special as she is now.
22 Comments
The Contenders
11
Faryl Smith
Skilled vocalist and soloist with clear, pitch perfect voice. Powerful sonic presence and visually appealing young woman. Impressive portfolio of performances.
Perfect voice for musicals; major film industry agents should be lining up to sign contracts! United Kingdom.
Just astounding. Great future. Pulchritudinous.
Fabulous voice and look. Star waiting to happen!
1 Comment
12
Elena House
An excellent performer! Not only a voice that is very light, sweet and airy, but also a graceful dancer, a kick-butt martial artist, a great actress, a lovely pianist and a beauty to behold! I believe that in a few years she will be the next greatest star of stage, screen, etc. Don't believe me? Go see for yourself!
This amazing girl is surely a prize
13
Tayla Alexander
Tayla has a beautiful, natural soprano voice which is very controlled and un-forced. She sings the right material and doesn't try and push her voice at all. Can't wait to see how her voice develops!
Tayla is just a beautiful soprano singer and while very good this young lady is still improving, we will see her at her best at a later date as she is only 12 years old
Discover one of the World's premiere young talents. Tayla has the talent, poise, and drive to become an International Star. It's now just a matter of time!
Tayla has a wonderful, sweet, crystal-pure voice. She's still quite young but I sense a Coloratura in the making. I have been following her for years & never tire of her music.
3 Comments
14
Charlotte Jaconelli
Charlotte Jaconelli truly has the voice of an Angel. This young lady is going to go places for sure.
Part of Jonathan and Charlotte. Came second in BGT
What a wonderful talent and voice
I am so excited for her new single to come out. She has the voice of an angel!
5 Comments
15
Anna Graceman
"Young prodigy piano self-accompanist with vocal range similar to Rhema Marvanne, Ana Graceman does quite well in 'So Complicated;' this young Alaska native has a very bright future ahead of her! " (Credit quote from comment "The Top Tens - Best Child Singers of Today") Also did quite well in "America's Got Talent. "
United States of America.
Anna is a great singer and songwriter who has a great future. She is such a talent, I would say she is the one singer in the list who will sustain a career for the longest time I believe. I also like Connie Talbot and Hollie Steel and it was a close call between all three but Anna has edged it for me because I see the long term potential. They were my top three but one vote only goes to the girl who ranks for me as the best here and one of the greatest singers ever even at her young age.
Anna, my friend. To me what really stands out about Anna is that she only performs her own songs. She has become an accomplished song writer, Currently writing some great pop and rock songs that I like very much. As a performer and singer she truly puts on a show. Great entertainer. You can't help but love this young lady. She has more energy than three people her size. I believe Anna will go far, people like her and she writes killer songs. Her great singing voice is reminiscent of famous entertainers of years past. Can't say enough good things about Anna
I love Anna's style, her singing and songwriting are first class. She has a great talent which can only get better over time. For me she is the complete package. Look forward to following her career.
13 Comments
16
Charlie Botting
Charlie is a wonderful singer who has had an outstanding career as a treble soloist. His voice has almost seamlessly transformed into a strong and powerful light baritone which continues to evolve bringing with it great control and warmth. Wonderful!
Wonderful voice on this young man. I wish him lots of success
A brilliant young singer. A strong new voice emerging. Looking forward to hearing more from Charlie
Deserves to be much higher. An angelic voice, from a wonderful young man. Very dedicated to his craft, deserves a lot of respect. An all round wonderful young man. - GilbertSullivan
73 Comments
17
Calum Hood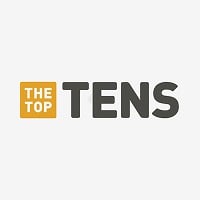 Definitely! He is so cute!
18
Tania Cirilo Chiroque
Tania, a young lady that the Peruvian Criolla music and all kinds of music to interpret it puts a distinctive style that makes you feel and you get the soul
The best young female singer that Peru has! We love Tania, keep up the good work. Peru is Tania, Tania is Peru
Great voice and sweet personality. Loves all kinds of music but has a sweet spot for her native Peru's Criollo music. If she ever gets interested in Opera...watch out world!
Tania, a young Peruvian with an exceptional voice singing different genres of music and all with the creditworthiness of an experienced singer.
29 Comments
19
Jotta A.
Jotta is a messenger from God. He is anointed of God to bless His people that so desperately need to hear the voice of God, and he sent it through Jotta A. So many people are singing with beautiful voices, but they are not singing to God; they don't have Gods anointing. Jotta A. Sings to God he sings for God. Praying God protection, wisdom, and knowledge as you move forward in Jesus name.
This boy is way better than anyone who I ever heard sing. His voice is change lets pray that when his voice breaks he could sing just as good he is getting more and more popular thanks to me because nobody used to listen to him because he sang gospel but thanks to me everyone who is my friend in trinidad etc know him because of me and the news about him is spreading may god bless you jotta a e familia e keep you on the right track. Enjoy your birthday in advance
Jotta is Gods doing. An Angel on earth spreading the word of God. He inspires me and I cannot go by a day without listening to his voice. His love of Jesus is clear in his voice and his animated beautiful face. I pray this gift of God is protected in this shallow and cruel world. I pray the Archangels protect him and he keeps alive in the spirit of God. Amen Jotta. You are loved by Jesus. Amen x simply Amazing - the grace of God.
It's so amazing to hear him sing. I never get tired to listen to him. Be blesses my soul. I pray that Almighty God will strengthen him to continue the good job. Let not the things of this world entice him to deviate. God should also equip and bless the parents to bring him up. This little boy has affected his generation for God. My beloved Jotta A I love you, the heavens are your limit. You are blessed already by God.
34 Comments
20
Greyson Chance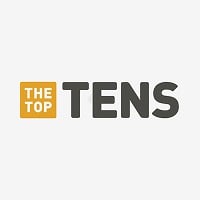 Greyson Michael Chance is an American singer, songwriter, and pianist. His April 2010 performance of Lady Gaga's "Paparazzi" at a sixth-grade music festival went viral on YouTube, gaining widespread attention and over 59 million views as of May 2017, as well as an appearance on The Ellen DeGeneres Show ...read more.
Greyson is already in "The Top Tens" list: Best Child Singers of Today; piano self-accompanist, soft vocalization.
Greyson is talented and perfect. He is my world.
21
Lee Hi
3 number 1 singles in 6 months and has been dubbed monster rookie and the Korean adele
22
Nita Blanc
Nita has the potential to be the next Judy Garland; her voice clarity and power merit her ranking, although she is still yet to develop into a superstar. We expect her to gain confidence as she increases live-performance experience and exploits her wonderful talents, contributing to the development of a better world for everyone!
Nita Blanc is motivating fan comments of her sounding like Judy Garland, Alicia Keys and Adele; as has Jackie Evancho, Nita has been accepted into the list of "Best Singers of All Time, " and "Best Female Singer of All Time" and is rated in the top ten of the "Most Powerful Female Voice Alive" (number eight or nine) as of July 4th, 2012.
Clarity, power and beauty of voice. Vocal development of an adult. The Top Tens " most powerful singing female voice alive #11 as of April 14, 2012. Argentina, presently in Netherlands.
We love the way Nita Blanc sings "The Climb" and "Take It All. " She is truly an inspiration for anyone told "You are not good enough to be the best;" and like Jackie Evancho, who should have been selected in her competition as the best, Nita is showing us she is going to be strong and not give up!
9 Comments
23
Caroline Costa
Caroline brings a unique oscillating singing voice, as well as being a T.V. presenter. She performs with confidence and challenges herself with difficult songs. France.
There is nothing more that I can say about Caroline than just stunning. It is amazing how a girl from France can sound like she is American. Caroline is also very beautiful. The mixture of looks and sound is going to take her very very far.
Caroline is an amazing singer she has an incredible personality. Her voice is so strong and beautiful. She deserves to be known all around the world.
Caroline is a beautiful girl! Her voice is amazing. She is in my heart forever!
11 Comments
24
Eden Wood
Wonderful singer and actress
Loved by many of the world she is also a model who one many competitions as she enterd
25
Sammie Libman
Awesome performer. Amazing vocals.
26
Rhema Marvanne
Rhema marvanne is the best she sing's like a pro and like an angel... She sing's with passion and she is a wonderful child... Rhema has inspired million's of people and many people were blessed because of her because she is spreading the Good news to the people and encourages them to accept jesus as their personal savior
I love rhema she is gifted and god used her as an instrument to share The Gospel and god gave her a wonderful talent to encourage people God bless you rhema
Rhema has the capability to end songs strongly. The termination of "Note to God" is tremendous!
Truly moving intonations; inspirational; great voice for her age! United States of America.
6 Comments
27
Amira Willighagen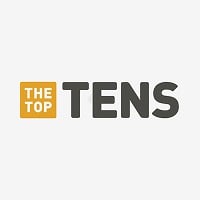 Amira Willighagen is a Dutch soprano singer who won the sixth season of Holland's Got Talent in 2013 at the age of 9.
This 10 year old young lady from Holland just won the "Holland's Got Talent", and just released her first album. She is an awesome Classical singer who, some are saying, is the next Maria Callas. To hear her is to love her.
Watch her performances of the Flower duet and Amazing Grace, in 2017
At the time of my vote, Amira is sitting at No. 61 in this list. Is that because the people who have voted may not have heard of her, or to me alternatively, it means the list lacks credibility.
Amira is an amazing singer. Even more so because she was self-taught when she won Holland's Got Talent.
5 Comments
28
Zara Larsson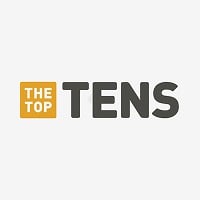 Zara Maria Larsson is a Swedish singer-songwriter. She first gained national fame for winning the 2008 season of the talent show Talang, the Swedish version of Got Talent, at the age of 10. Larsson signed with the record label TEN Music Group in 2012 and released her debut EP album, Introducing, in ...read more.
Zara Larsson has a unique singing quality; she won the Swedish version of Britain's Got Talent back in 2008; she is also listed in "The Top Tens - Best Child Singers of Today. " Sweden.
Swedes got to love swedes, and she has a very mature voice for her age, like most on the list
29
Chevelle Barrett
ChavellE
Barrett is a good singer just working her way up to be famous she a great fan of Jotta a which is number 3 please sign her up she will surprise you thank you
30
Sapphire
Looking at her, you could say she is small, tiny and fragile. And you would be right. You could say she is shy and uncertain. And you would be right, too. But on singing field she is a different person. Being just ten she can operate her voice very well and gets high notes at ease or use its softness in a way that you find yourself on the verge of crying. With her unique voice and great personality she leads her listeners just where she want them to be. She's got to the Open Mic UK Grand Final this year and she can be the winner.
She is a brilliant singer and a enjoy to listen to
Sapphire is very grown up in her performances:) Brilliant little friend to me:) Thanks 4 you and your singing which I enjoy very much
One of her best in her CLASS. She should be no. 1 on this list
4 Comments
31 Stefan Roșcovan
32
Jessica Sanchez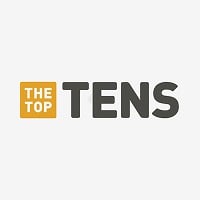 Jessica Sanchez is one of the best, her voice has a vocal range a lot of others can only dream about
She has this... Effortless strong voice that could bring a whole choir down. Thumbs up to this gal (y)
33
Alesi Summer
If anyone deserves to be in the top 5, in my opinion 1st place, that would be Alesi Summer. I remember chatting with her after her 13th birthday in March. Alesi has grown so much since then. Her voice has matured and her tone, range, and vocal quality is getting more and more amazing. Alesi works very hard at her craft and she has an amazing talent. She is also one of the sweetest people I've ever known. Alesi, I've known you a good 3 years and I know that you are destined for greatness. Love you so much sweetie. Your dream will come true.
Amazing young singer with an outstanding vocal range, every performance comes out stronger, expect to hear a lot more from Alesi Summer in 2014
Wonderful performer. So talented.
Great stage presence, knows just how to hold an audience with her wonderful voice.
72 Comments
34
Abraham Mateo
He is also known as "Abraham Mateo Chomorro;" singing and acting, she is truly a well-rounded performer. Vocalization is smooth, soft and relaxing. Spain.
He's an amazing talent. I got to know him because of Caroline Costa because they did a duet together. I've been a fan ever since.
Beautiful singer, equally talented actor and dancer, has PROPER talent unlike a lot of singers these days!
I think he has got an amazing voice, I have loved him since I heard him for first time
35 Maisy Stella
36
Amanda Nicole Roit
Popular, energetic singer/actress who has played the Role of "Annie, " singing songs like "Tomorrow" similar to the original soundtrack. "Stayin' Up All Night" is being received quite well. United States of America.
37
Noelle Maracle
See Best Singers Born after 1996 - A superstar!
Exceptionally talented young lady. She sings with such soulful expression. Her voice is hard to forget. When Noelle sings, you don't just listen to her but she makes you feel every word. That's the mark of a truly special artist.
Noelle is a young singer with a rare depth of talent in one so young. Her vocal range is exceptional, with a warm slightly husky tone that lends itself so naturally to the blues and jazz. It is also obvious from her latest postings to YouTube that she works very hard to produce a quality product.
Noelle has a most uniquely beautiful voice. The tone of her voice is incredible and she is so very expressive and sings with such emotion. Captivating, unforgettable voice.
11 Comments
38
Jordan Greaves
At 10-years-old, Jordan is considered a very talented, up-and-coming classical crossover singer. She is from the United States and has vocal maturity well beyond her years. Definitely one to watch out for!
Sings like an angel. Hits very high notes for a 10-year-old
A Very Beautiful and talented young Lady
Amazing voice. Will be a household name one day for sure.
3 Comments
39
Michely Manuely
If there is one word for this beautiful young talented singer, it would be "MAGNIFICENT". She has excellent breath control and is an inspirational singer. No day passes without me listening to her songs. Whenever I experience stage fright, I just ask myself-"What would michely do? " Then I get my confidence back. She truly is God's gift to human
Michely is a young singer who has performed with Jotta A; has excellent lungs and tonal control; inspirational singer with loads of talent! Brazil.
Only one of the best Gospel Singers I have ever heard. No matter the language she sings in, she sings to the Glory of God. Her beauty and her devotion to her Lord puts her head and shoulders above anyone I have ever heard, it is easy to see the message in her body language and voice. May
God continue to bless you.
Michely Manuely has excellent vocal power and control; her beautiful voice echoes in majestic, inspirational musical pieces; she is a disciplined young singer who has the potential to be among the best!
16 Comments
40 Maddi Jane
41
Giulia Soncini
GIULIA SONCINI, THE BEST CHILD SINGER IN BRASIL! LOVE HER!
Giulia you re the best!
This girl is an awesome singer. Check out her videos on YouTube!
This girl is an awesome singer love your voice always
10 Comments
42
Hannah Richardson
Hannah is a 12 year old singer/songwriter from Waynesboro, PA. She sings Country Music, Broadway, Pop, Christian and Traditional Classics. Hannah has won several awards and spends much of her time giving back to her community. Listen to this young lady and you will know you are listening to a future superstar.
Hanna is a amazing singer/songwriter and should be much higher up on this list.
Thanks so much for putting me on here! It's so cool to be near a name like Sabrina Carpenter! Woah! SO COOL
All around Broadway and Country star in the making. Great voice and this kid can really put on a show!
5 Comments
43
Erin Bolland
She has a powerful voice, she is very humble which is always a great thing.
She has an amazingly powerful and beautiful voice and expression.
Strong voice her rendition of Adele's song was the best I've heard. X
Great voice young talent
3 Comments
44
Vanessa Rosas
Amazing! She's so talented and she's a latin girl. Absolutely awesome!
She has a ver y good voice, I hope that she'll go far in this competition.
I'm her biggest fan! Good luck Vanessa!
She should win, I don't know. Good luck!
4 Comments
45
Anastasia Petrik
Winner of the Junior Eurovision Song Contest - Amsterdam 2012, 10-year-old Anastasia is demonstrating stage presence and vocal power; she has the potential to be one of the best female singers of all-time!
Anastasia Petrik is a powerhouse when it comes to public performances! She is the younger sister of a very talented Viktoria Petrik; both of these young singers can be seen and heard on YouTube "Top Child Singers of 2012, " a playlist which includes many of the children in this impressive list of intenational talent!
She is from the Ukraine. She is the real deal! Her talent comes naturally! She is the most beautiful and talented child star on earth today!
Love you Anastasia. Such a beautiful little girl. With a powerful voice.
4 Comments
46
Carly Rose Sonenclar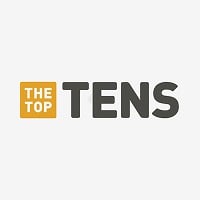 Carly Rose Sonenclar is an American singer and teen actress. In December 2012, she became the runner-up on the second season of the American version of The X Factor.
Carly Rose Sonenclar is going to be huge! She has tremendous vocal power and confident control! United States of America.
Carly is a musical genius. Not just her singing, but her songwriting too.
This girl is beyond amazing and she inspired me a lot she sound be #1!
She is just great!
I love her voice
47
Keely Morgan
A phenomenal range, angelic voice, exceptional control, a wide variety of genres, fantastic tone, an all round performer - DO YOU NEED ANY MORE REASONS WHY SHES AMAZING BECAUSE I SURE HAVE GOT A HECK OF A LOT MORE!
Been listening to keely on YouTube.com since she was very young. Such a talented your lady with amazing control, and love her tone. Id definitely watch her in concert!
So sweet, shes adorable
A true musician through and through! I have had the pleasure of accompanying Keely and it truly was a pleasure, her professionalism and undeniable talent will take her far. Watch this space!
17 Comments
48
Adel Korshov
Adel Korshov participated in Junior Eurovision Song Contest - Amsterdam 2012; she sang with Kids. Il (Israel); the moment she begins to sing, the complexion of the music changes dramatically; excellent vocal control.
Nice, soft intonation; excellent timing, Adel has the potential to make it to the top ten; she has gained popularity as a Junior Eurovision Song Contest participant.
Excellent range; Adel hits very difficult notes yet is quite smooth on transitions; has soothing tonal control.
49
Chrissy Costanza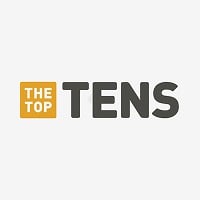 Christina "Chrissy" Costanza (Born 23rd August 1995) is an American musician and internet blogger, known for her works as a cover artist on YouTube and as the lead vocalist of the New York-based Pop Rock/Pop Punk band Against the Current.
She is great, love her voice its so perfect.
She has an amazingly awesome voice. It gives me goose bumps. But sometimes she overdoes her voice and sound like she's shouting just to hit high notes. Still fab and glam though. Lavya Chris!
50
Jasmine Thompson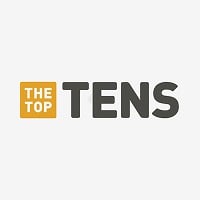 Jasmine Ying Thompson, better known professionally as just Jasmine Thompson, is an English and Chinese singer and songwriter.
Jasmine is a 12-year-old singer/songwriter from central London. She plays the piano and guitar, and studies tap, ballet and jazz dance. Her voice sounds like Ellie Goulding partying with Florence and the Machine. Jasmine has won or been a finalist in competitions such as the 2013 Perez Hilton cover competition, Beat100.com cover contest and Open Mic UK. She has gained support from bloggers like Perez Hilton, JacksGap, The Best Of YouTube, Worldstar Hip Hop and Sun Gazing. Her music is currently #1 on the UK Reverbnation chart, and homegrown YouTube channel has racked up over 3 million hits.

Jasmine is currently writing her debut record with some of the UK's finest songwriters.
Simply exquisite vocalist who at thirteen displays an incredible maturity as an up-coming professional singer/songwriter/musician. As her voice deepens so does my interest and enjoyment!
Jasmine has one of those rare voices that you can listen to for hours on end. I believe that Jasmine, Jackie, and Connie will all be superstars for decades to come.
Jasmine is a 15 years old international star, she has reached 1,923,048 subscribers • 258,720,132 views on YouTube, Almost topped the chart in Germany, has 101 k followers on twitter 402 followers on instagram, the list is endless. Her voice is beautiful, her talent second to none. Surely she should not be here number 45, this is not right!
3 Comments
PSearch List
Related Lists

Top Ten Actresses Born in 1994

Celebrities that Were Born in 1994

Best Singers Born After 1985
Top Ten Best NASCAR Drivers Born After 1990
List Stats
12,000 votes
128 listings
7 years, 233 days old

Top Remixes (20)

1. Calum Hood
2. Irlanda Valenzuela
3. Lee Hi
ButterBoy

1. Jackie Evancho
2. Jotta A.
3. Connie Talbot
ri13chi

1. Jackie Evancho
2. Connie Talbot
3. Hollie Steel
joshuamackwell
View All 20
Error Reporting
See a factual error in these listings? Report it
here
.