Best Singers Born After 1994
We'd like for our readers and music fanatics to assist us to identify the best young singers of the world who will not yet reach the age of 18 by January 1, 2013. Quality and strength of vocals should be considered; not necessarily awards, sales of records or exposure to the world of entertainment; although they should be identifiable with a simple entry of their name on "Google."
The Contenders: Page 3
41
Noelle Maracle
See Best Singers Born after 1996 - A superstar!
Exceptionally talented young lady. She sings with such soulful expression. Her voice is hard to forget. When Noelle sings, you don't just listen to her but she makes you feel every word. That's the mark of a truly special artist.
Noelle is a young singer with a rare depth of talent in one so young. Her vocal range is exceptional, with a warm slightly husky tone that lends itself so naturally to the blues and jazz. It is also obvious from her latest postings to YouTube that she works very hard to produce a quality product.
Noelle has a most uniquely beautiful voice. The tone of her voice is incredible and she is so very expressive and sings with such emotion. Captivating, unforgettable voice.
V 11 Comments
42
Giulia Soncini
GIULIA SONCINI, THE BEST CHILD SINGER IN BRASIL! LOVE HER!
Giulia you re the best!
This girl is an awesome singer. Check out her videos on YouTube!
The voice kids brazil 2017
V 10 Comments
43
Chrissy Costanza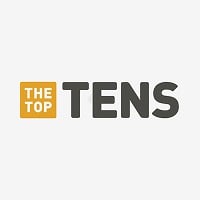 Christina "Chrissy" Costanza (Born 23rd August 1995) is an American musician and internet blogger, known for her works as a cover artist on YouTube and as the lead vocalist of the New York-based Pop Rock/Pop Punk band Against the Current.
She is great, love her voice its so perfect.
She has an amazingly awesome voice. It gives me goose bumps. But sometimes she overdoes her voice and sound like she's shouting just to hit high notes. Still fab and glam though. Lavya Chris!
44
Joshua Wheatley
Amazing talent!, Very creative song writing techniques, strong vocals, Deserves so much more!
Fabulous voice - beautiful songs! Josh writes all his songs himself - a really talented guy!
A young upcoming artist, sings, plays Ukele and Guuitar. He is a Student and Studying Music in college.
V 1 Comment
45
Michely Manuely
If there is one word for this beautiful young talented singer, it would be "MAGNIFICENT". She has excellent breath control and is an inspirational singer. No day passes without me listening to her songs. Whenever I experience stage fright, I just ask myself-"What would michely do? " Then I get my confidence back. She truly is God's gift to human
Michely is a young singer who has performed with Jotta A; has excellent lungs and tonal control; inspirational singer with loads of talent! Brazil.
Only one of the best Gospel Singers I have ever heard. No matter the language she sings in, she sings to the Glory of God. Her beauty and her devotion to her Lord puts her head and shoulders above anyone I have ever heard, it is easy to see the message in her body language and voice. May
God continue to bless you.
Voice of an angel. such a strong and powerful voice. in my opinion should be rated a lot higher than she is on this list.
V 16 Comments
46
Jasmine Thompson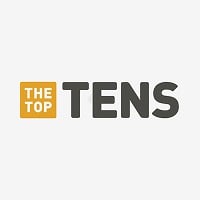 Jasmine Ying Thompson, better known professionally as just Jasmine Thompson, is an English and Chinese singer and songwriter.
Jasmine is a 12-year-old singer/songwriter from central London. She plays the piano and guitar, and studies tap, ballet and jazz dance. Her voice sounds like Ellie Goulding partying with Florence and the Machine. Jasmine has won or been a finalist in competitions such as the 2013 Perez Hilton cover competition, Beat100.com cover contest and Open Mic UK. She has gained support from bloggers like Perez Hilton, JacksGap, The Best Of YouTube, Worldstar Hip Hop and Sun Gazing. Her music is currently #1 on the UK Reverbnation chart, and homegrown YouTube channel has racked up over 3 million hits.

Jasmine is currently writing her debut record with some of the UK's finest songwriters.
Simply exquisite vocalist who at thirteen displays an incredible maturity as an up-coming professional singer/songwriter/musician. As her voice deepens so does my interest and enjoyment!
Jasmine has one of those rare voices that you can listen to for hours on end. I believe that Jasmine, Jackie, and Connie will all be superstars for decades to come.
Jasmine is a 15 years old international star, she has reached 1,923,048 subscribers • 258,720,132 views on YouTube, Almost topped the chart in Germany, has 101 k followers on twitter 402 followers on instagram, the list is endless. Her voice is beautiful, her talent second to none. Surely she should not be here number 45, this is not right!
V 3 Comments
47
Hannah Richardson
Hannah is a 12 year old singer/songwriter from Waynesboro, PA. She sings Country Music, Broadway, Pop, Christian and Traditional Classics. Hannah has won several awards and spends much of her time giving back to her community. Listen to this young lady and you will know you are listening to a future superstar.
Hanna is a amazing singer/songwriter and should be much higher up on this list.
Thanks so much for putting me on here! It's so cool to be near a name like Sabrina Carpenter! Woah! SO COOL
Wow, this young lady is great.
V 5 Comments
48
Angela Vázquez
Angela, with the help of her two brothers' mastering music instruments, and her father's production and promotion, has created a sensational cover of Adele's "Rolling in the Deep. " Mexico.
49 Maddi Jane
50
Erin Bolland
She has a powerful voice, she is very humble which is always a great thing.
She has an amazingly powerful and beautiful voice and expression.
Strong voice her rendition of Adele's song was the best I've heard. X
Erin has the most amazing voice.. If in doubt go listen.. You will be amazed at the power in this sweet 10 yr olds vocal... a star in waiting
V 3 Comments
51
Vanessa Rosas
Amazing! She's so talented and she's a latin girl. Absolutely awesome!
She has a ver y good voice, I hope that she'll go far in this competition.
I'm her biggest fan! Good luck Vanessa!
She should win, I don't know. Good luck!
V 4 Comments
52
Anastasia Petrik
Winner of the Junior Eurovision Song Contest - Amsterdam 2012, 10-year-old Anastasia is demonstrating stage presence and vocal power; she has the potential to be one of the best female singers of all-time!
Anastasia Petrik is a powerhouse when it comes to public performances! She is the younger sister of a very talented Viktoria Petrik; both of these young singers can be seen and heard on YouTube "Top Child Singers of 2012, " a playlist which includes many of the children in this impressive list of intenational talent!
She is from the Ukraine. She is the real deal! Her talent comes naturally! She is the most beautiful and talented child star on earth today!
Love you Anastasia. Such a beautiful little girl. With a powerful voice.
V 4 Comments
53
Keely Morgan
A phenomenal range, angelic voice, exceptional control, a wide variety of genres, fantastic tone, an all round performer - DO YOU NEED ANY MORE REASONS WHY SHES AMAZING BECAUSE I SURE HAVE GOT A HECK OF A LOT MORE!
Been listening to keely on YouTube.com since she was very young. Such a talented your lady with amazing control, and love her tone. Id definitely watch her in concert!
A true musician through and through! I have had the pleasure of accompanying Keely and it truly was a pleasure, her professionalism and undeniable talent will take her far. Watch this space!
So sweet, shes adorable
V 17 Comments
54
Adel Korshov
Adel Korshov participated in Junior Eurovision Song Contest - Amsterdam 2012; she sang with Kids. Il (Israel); the moment she begins to sing, the complexion of the music changes dramatically; excellent vocal control.
Nice, soft intonation; excellent timing, Adel has the potential to make it to the top ten; she has gained popularity as a Junior Eurovision Song Contest participant.
Excellent range; Adel hits very difficult notes yet is quite smooth on transitions; has soothing tonal control.
55
LivziEm
Stunningly talented singer/songwriter/musician from the UK - check out her original compositions.
Amazing voice, brilliant original songs, she pretty much has it all
V 1 Comment
56
Brielle Fattori
Beautiful young lady with an amazing voice. What a talent!
57
Maria Isabel
Great entertainer ; past Junior Eurovision champion. Spain.
V 1 Comment
58
Xu Zehui
"tell me why chenle zhong" on YouTube will get you to the beautiful song sung by Xu Zehui in a duet; highly recommended; the timing is nice; the audience begins to participate!

The pitch in this young singer's voice is incredible! China.
Hope the contributors don't mind my duplicating comments about Chenle!
Wow, what an awesome singer. I love this kid's voice and also he has great presence on stage. Very likeable, even lovable kid. I would pay good money to see and hear him sing live. To what I've watched in You Tube site on him, I'm very impressed. I am willing to buy his albums even if he is singing in Chinese. I may not understand it but music is an international language. This kid is amazing!
Xu Zehui is the other singer who accompanies Chenle Zhong in "Tell Me Why. " Excellent timing and nice intonation! China.
He's a best singer in the world to me
V 1 Comment
59
Marina Delmas
Excellent output with the strong notes; with choreographic guidance and improved eye contact, she is going to "blow away" audiences! She is currently in the list of "The Top Tens - Best Child Singers of Today. " France.
V 1 Comment
60
Aliyah Kolf
She is a great singer now I am a fan of hers please if you don't who she is go to YouTube search hollands got talent aliyah kolf or you can search the song love aliyah kolf or search aliyah kolf
Holland Got Talent, excellent stage presence for her age; good set of lungs; is fun watch. Listed in The Top Tens "Best Child Singers of Today. "
V 2 Comments
PSearch List
Recommended Lists
Related Lists

Celebrities that Were Born in 1994

Top Ten Actresses Born in 1994

Best Singers Born After 1996

Best Singers Born After 1997

Best Singers Born After 1995
List Stats
10,000 votes
128 listings
5 years, 313 days old

Top Remixes (17)

1. Jonathan Antoine
2. Jackie Evancho
3. Amy Rowlett

APKTop10s

1. Jonathan Antoine
2. Jackie Evancho
3. Greyson Chance

Dutchess67

1. Jackie Evancho
2. Connie Talbot
3. Hollie Steel

joshuamackwell
View All 17
Posts
Error Reporting
See a factual error in these listings? Report it
here
.