Top 10 Artists In Houston in 2014
IndustryExecs
This is a list of the hottest artist in Houston from Feb. 2014 up until today. These artist have been grinding for years to come but they are just now starting to get the buzz they deserve, so with all due respect here's a list of the top new artist in Houston. " this list was put together from info compiled from top industry execs."
The Top Ten
1
Pro-Pain
Pro-pain is one of the (if not the) most devastating forces within the New Houston Collective. He's gritty and grimy and astute, three character traits that, paradoxical as it might seem, are hyper-magnified by the fact that he's educated. - IndustryExecs
2
Killa Cal Wayne
More impressively than that, he somehow managed to make it seem not at all like posturing or tough-talk thuggery. It was completely free of self-aggrandizing motive. It was raw catharticism (is that a word? ), like you had accidentally walked in on him praying and he didn't hear you so he just kept going. A portion of the opening verse:

I've been going through this struggle daily And I ask you God, What'd I do to make you hate me? I'm the only male left up in my generation I know I don't mean nothing to you and you 'bout to take me. I asked you time and time again, Will you protect my brother?
Build a fortress for my sister and around my mother.
But Lord you took 'em, all we ever had was each other.
Born in the gutter, grew up hard.
And they say my cousin Brandon died at 25 naturally

Started with a seizure, ended up in a casket.
Now I gotta be the father to all these families
Asking for your help will you please try to answer me? - IndustryExecs
3
South Park Trap
South Park Trap is an artist that was born and raised in Houston, TX. Although he was born deep on the 3rd Coast, his music portrays a lifestyle that many can relate to and take notes from. Trap uses his knowledge and background to be a quality voice of the slums in a global manner - IndustryExecs
4
Kirko Bangz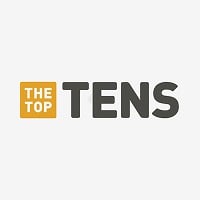 Kirk Jerel Randle (born August 20, 1989), better known by his stage name Kirko Bangz, is an American rapper, singer, songwriter and record producer signed to Atlantic Records. He is best known for his single, "Drank In My Cup" which was released in 2011 and peaked at number 28 on the US Billboard Hot ...read more.
5 Stunna Bam
6
Doughbeezy
Doughbeezy is a fireball emcee with an immediately recognizable pinched-together voice and an unconscionably fun flow. He rocketed from obscurity to ubiquity these past 18 months by multiplying a natural talent for performing with a superheroic work ethic. (He'd go to three or four shows a night, rapping in parking lots or anywhere there was a crowd if he wasn't booked. ) If he doesn't eventually become the most famous rapper alive, it won't be from a lack of effort. Hyper-likable, hyper-driven. - IndustryExecs
7 Sauce Walka "TSF"
8 J-Stead
9
Maserati Rick
Plain and simple Mase the Dun is a promising Houston rapper with a undeniable flow. He tends to have too many run in with the laws, serving lengthy sentence in multiple state facilities, if he could focus on music solely he could possible Houston's version of DMX. - IndustryExecs
That song on my grind the truth
#GodlessAmerikkka was a force to be reckoned with! - IndustryExecs
10 Young Marquis
BAdd New Item
Related Lists

Best Whitney Houston Songs

Top Ten Rappers from Houston

Top 10 Best Houston Texans Players Going Into the 2018 Season

Most Underrated Whitney Houston Songs
List Stats
10 listings
4 years, 252 days old

Top Remixes
1. Pro-Pain
2. Killa Cal Wayne
3. South Park Trap
IndustryExecs
Error Reporting
See a factual error in these listings? Report it
here
.