Top Ten Indian Singers of 2015
paasadani
The Top Ten
1
Arijit Singh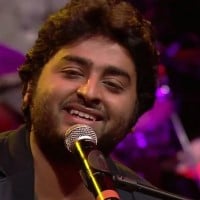 Arijit Singh is an Indian playback singer and music programmer from West Bengal who sings Bengali and Hindi songs.
I want to be like him but I know I can't because he is best in whole world but he is my aim
Awesome and heart touching singer... Super personalty... Best of luck... May god bless U...
Sensational! Perhaps... The Best Singer I've heard yet! Simple.. Sober.. And yet a superstar! He likes singing.. Not fame! Great voice.. Great attitude... Great personality! Love him! Am a Big Fan! All The Best Arijit... !
You and your songs are best for me
711 Comments
2
Atif Aslam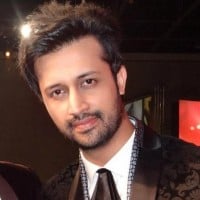 Muhammad Atif Aslam is a Pakistani singer and film actor. His movie debut was the 2011 social drama Bol.
Hart touching your voice.. I am your big fan
Atif you have to beat Arijit in this year. Best of luck. May "ALLAH"bless you. And I'm a biggest fan of your. & I want to see you first the ranker.
Atif is always rock love you
Atif aslam is best greatest singer in the world
621 Comments
3
Shreya Ghoshal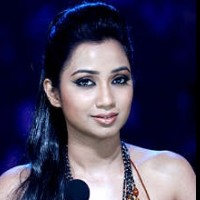 Shreya Ghoshal is an Indian playback singer. She has received twelve National Film Awards, twenty Filmfare Awards and eight Filmfare Awards South to date.
Shreya is the not only a best singer of India but she is the best singer of the world. Her voice is so heart touching. Love you shreya
I am a big fan of her and her singing is too good
She is the best singer interested world
She has a very very sweet voice & I am a big fan of her. She must be at number 1
182 Comments
4
Hariharan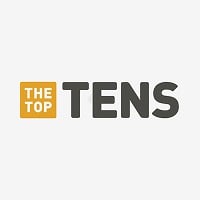 Hariharan is an Indian playback singer who has sung for Hindi, Tamil, Telugu, Kannada, Malayalam, Marathi, Bhojpuri, Punjabi, Gujarati and Rajasthani films, an established and foremost ghazal singer and composer, and one of the pioneers of Indian fusion music . In 2004, he was honoured with the Padma ...read more.
The greatest versatile singer...
Melody King...
Magical magnetic voice...
Soulful renditions...
successful singer of singing songs that intended to become super hit...
He is a versatile genius. His voice is romantic, magnetic & sweet.
Excellent singer. Sweet voice. I love your melody & Ghazal songs very much.
King of Voice and melody...
71 Comments
5
Ankit Tiwary
Your voice is a different voice that's why it is very impressive
Ankit sir you should be at 1 rank. You are the future of music industry of India
His voice is the best voice ever heard. An kit sir I'm your big fan
Ankit sir your my best in best singer your voice is different every one your amazing awesome
57 Comments
6
Sonu Nigam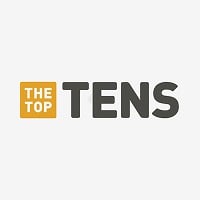 Sonu Nigam is an Indian playback singer, live performer, host and actor. He sings in Hindi and Kannada language films.
Sonu nigam is the best singer in the world. He is multi-talented. He is incredible
Amazing singer who puts his soul in d song..
Awesome and heart touching singer... Super personalty. best singer in this world
The Present Age Mohammad Rafi, the music of soul
134 Comments
7
Honey Singh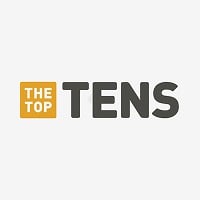 Hirdesh Singh, known by this professional name, Yo Yo Honey Singh or Honey Singh, is an Indian music producer, Indi-pop singer and film actor.
You are not the second Mika Singh. You are the first YO YO Honey Singh!
I love your song and your rap yo yo
YO! YO! Honey singh is best rapper in the world
King
229 Comments
8
Krishnakumar Kunnath
KK has a sweet stylish sensational voice. He's a true Mesmerizer and definitely the Best Singer and without doubt, He's better than Arijit, Atif and Sonu because no one has a high vocal range like him. He can flawlessly sing rock, pop, classical or any other music genre songs. He's the Best singer of Bollywood and No One can pull him down! BELIEVE THAT!
Most talented male singer India have ever produced!
KK should be the one at number one position!
Awesome voice sir... I love your music..
351 Comments
9
Sunidhi Chauhan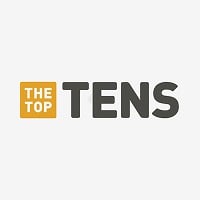 Sunidhi Chauhan is an Indian playback singer. Born in Delhi, she began performing in local gatherings at the age of four and made her career debut at the age of 13, with the film Shastra.
Her voice is intoxicating!
Yes she's so talented and lovely voice glad to see in the list truly deserving
Best... she must be on number 1
Your songs always good
28 Comments
10
Mohit Chauhan
Truly a rockstar him self.
You r a real rockstar sir..
The deep-feeling poet is he who, while doing his works, abandons the body, gets inspired by the words of the heart and Singing them with freedom of soul.
Nice songs that have been made it home safely say that you can come
30 Comments
The Contenders
11
Darshan Raval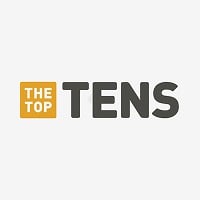 He deserves to be the best the no. 1 n yes he is in our hearts fans from Australia to America UAE to Africa.. Round the globe his concert grounds flooded people crazy to see him n girls running for a pic ❤
This day this month the previous year...so many things happened. So much tears were lost just because you lost a trophy. But the true fans of your knew that was not the but the beginning. And see! Here is the result @darshanravaldz... just see! Who really thought within a span of a year you would be standing here. AS THE OWNER of million hearts. You real fans knew that you wont be running behind success...but success will be running behind you.

I remember you saying " "When I look back I see less trophies and more smiling hearts... I guess I won my world...thanks for your love. You people are my special. thanks a lot."

Yes you may not have won the trophy but you won hearts. Millions of heart. And will be winning more in the coming years... yes you will... all the best @darshanravaldz

A special congrats from a mere fan of yours and as you say, always

#spreadlove
Darshan Raval his name is enough to be a cause of skipping a beat in girls heart He is just perfect man with perfect voice and perfect musician. When I heard his voice it always bring smile in my face whether am sad or happy. His voice and the way of singing its not for understanding its just for feelings. If you hear his voice once I am sure that you will definitely fall in love with his voice.
He is the best in the world...! he has his fans all over the world! so he deserves to be the best number 1 singer...he is the inspiration of youths Darshan Raval is the king of millions of hearts...today after singing for almost 10 years he has gained this achievement, but still at such a young age he is a music director but he deserves more than this, I wish his music goes international and someday he wins Grammy and Gima...Darshan Raval the one who got me the feeling of butterflies and blush...every time I see him and I fall in love with him...just love him so much...he didn't win rawstar, a reality show because God had better plans for him and yesss god blessed him, today he is ruling millions of hearts 26 letters are not enough to describe him...East or west Darshan Raval is the best...love you so much :-* :-*
647 Comments
12
Zubeen Garg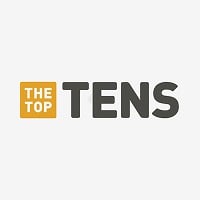 Zubeen Garg is an Indian singer, music director, composer, songwriter and actor. His contributions are mostly attributed in Assamese, Bengali and Bollywood. He has sung many songs in other languages including Tamil, Telugu, Kannada, Malayalam, Marathi, Odia, Bodo, Karbi, Nepali, Bishnupriya Manipuri, ...read more.
Zubeen Garg is not just a singer, he is an inspiration a lifestyle. He is all pure by heart and simplest among all. He is real because he don't act in real life and that is what we all deserve. A pure human by humanity morality then a singer. Since he has all those god given qualities in him, I consider him as the best among all.
Zubeen garg is the best. Give him any song and then say. He can sing any song in any language and has dedicated himself for music. He can write, compose, sing, make the music, play the musical instruments, record everything at his own. He is a real human being and prioritises being real by not making fake expression just for some good comments. He is just not a singer but a source of inspiration and a lifestyle. Zubeen Garg is the best.
Zubeen garg is not only a singer or performer he is a complete package which we can find so rarely he can sing song he can act can give music etc we should aprriciat him because he has sang song over 40 language so he is outstanding and never can believe that one person can have so many qualities in him but it is true and that's why he is zubeen garg
8Zubeen Garg is not just a singer, he is an inspiration a lifestyle. He is all pure by heart and simplest among all. He is real because he don't act in real life and that is what we all deserve. A pure human by humanity morality then a singer. Since he has all those god given qualities in him, I consider him as the best among all.
311 Comments
13
K.S. Chithra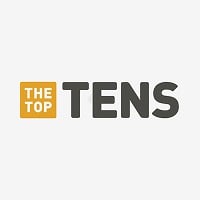 Krishnan Nair Shantakumari Chithra, often credited as K. S. Chithra or simply Chithra, is an Indian playback singer from Kerala. Chithra also sings Indian classical, devotional, and popular music.
She deserves first place. Amazingly beautiful voice and can sing with various variations
Such melodious voice and has the capability of fighting with the new upcoming singers neglecting her age...
She is best singer in the world
The best female singer ever
14 Comments
14
Gajendra Verma
He sings heart touching songs and awesome sons
I love to hear your voice
He is a best singer in the world
Should be at number 1
4 Comments
15
Bohemia
I like the most one of the best singer
I love your rapping
He is best than all singer. I love bohemia.
His voice is so amazing and heart hacker
14 Comments
16
Papon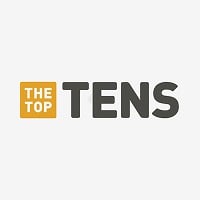 Angarag Mahanta, known by his stagename Papon, is an Indian singer, composer and record producer from Assam.
Papon is best singes. He is number 1
He is the man- the voice
Voice that makes me feel like I am sitting near a sea
One of the best singer of the World
95 Comments
17
Armaan Malik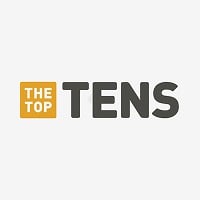 Armaan Malik (born 22, July 1995) is an Indian singer, previously represented by Universal Music India, and now signed on by T-Series. Armaan was a finalist on zee tv's SA RE GA MA PA Li'l Champs where he was advanced to eighth place with public votes.
His voice is awesome! He is a new talent. His voice's texture is so fine and comes out naturally. Everyone should listen to his song 'main hoon hero tera'. Really beautiful!
I love you and I want to ask you will you marry me because you voice is superb and heart touching and I want to listen to it for the rest of my life
Armaan Malik is the best singer in the world when he sing so his song touch in my heart I really like him and I want to become a singer like him and I really want to see him love you armaan
Sweet voice, lovely voice very talented new singer
51 Comments
18
Rahat Fateh Ali Khan
No. 1 singer of the world
Her voice is so melodic
Your voice is most romantic
Number 1 singer in the world
12 Comments
19
Shaan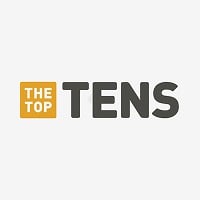 Shantanu Mukherjee, known as Shaan, is an Indian playback singer active in Hindi, Bengali, Marathi, Urdu, Telugu and Kannada films and a television host.
He is the best
Best singer in Bollywood
Shaan best singer but 2015 shaan not be sing best
Shaan is best singer
4 Comments
20 Sadhana Sargam
21
Kapil Sharma
U are the best in comedy and singing
You are awesome comedian and a heart touching singer
You r the best singer u never know...
Kapil is best comedy in the world
8 Comments
22
Bastab
Good luck Bastab
Looking Some new Row Voice after long time
Happens singer
I like bastab song hi good rock star and a good person
169 Comments
23
Gippy Grewal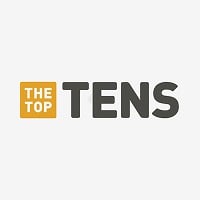 Rupinder Singh Grewal, commonly known as Gippy Grewal, is a Punjabi actor, singer-songwriter and film director.
Punjabi Singer
Best panjabi singer
best ever
GREAT SINGER OF PUNJAB.NICE YOU MEET
24
Karthik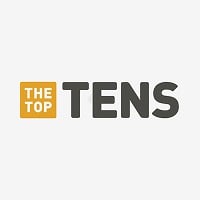 Murali Karthikeyan Muthuraman (born 13 September 1960), best known by stage name Karthik, is an Indian film actor, playback singer and politician. He is the son of actor R. Muthuraman. He has also appeared in some Telugu films. Karthik has been the recipient of the Tamil Nadu State Film Awards and the ...read more.
25
Vijay Yesudas
The most eloquent voice ever.
The superb singer.thudakam mangalyam awesome.
26 Neeraj Shridhar
27
Babbu Maan
He is the best singer and he says the truth
Best singer in the world
Proud to be villager love you maan saab
Babbu maan is a world is best singer...!
22 Comments
28
S. P. Balasubrahmanyam
His voice is so romantic and today also no one can bit with his romantic voice.
One of the best singer in the world, he can sing for many heros with their voice
Best in high pitch best in singing
Great talented person in kannada,telagu and Tamil
29
Himesh Reshammiya
Very very very very very very bad singer
One of the best music director of Bollywood
What can do for your fans. karan
Himesh best singer
11 Comments
30
Kanika Kapoor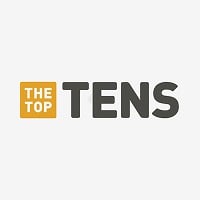 She is one of my favorite singer. I love most of her songs.
She sings in a single tone which not good at all
She is the best in this world and I love your voice when you sing it is just magic
Love you girl
9 Comments
31
A. R. Rahman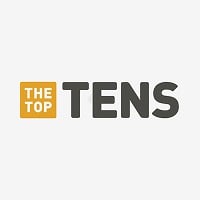 Allah-Rakha Rahman, is an Indian composer, singer-songwriter, music producer, musician and philanthropist.
He is a living legend
Greatest composer and singer I ever knew
He is good in singing
He is my favourite music director...i want to be a music director like A.R.Rehman...
4 Comments
32
Salman Khan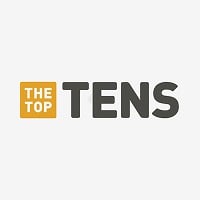 Abdul Rashid Salim Salman Khan, credited as Salman Khan, is an Indian film actor, producer, singer and television personality.
Your acting is rubbish
He is the best singers and he will be in top ten
His acting is rubbish
Your voice is best in all world..
9 Comments
33
Shantanu Mukherjee
He must be in the top 5 with his body of work and the great songs he has sung and is still singing
The tonal quality is balanced correctly in his singing.
The best Singer of modern time...
My favourite singer... He must be in top 10...
2 Comments
34
Sanam Puri
His voice is best and he must be in top 10
You and your voice both are best
Most beautiful voice
Awesome voice man
4 Comments
35
Lata Mangeshkar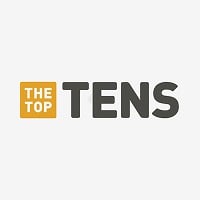 Lata Mangeshkar is an Indian playback singer and music director. She is one of the best-known and most respected playback singers in India.
She is the best no one do like her never ever
She is best one of the singer.
Ever lasting superb
Outstanding.. Singer.. No one.. Cn beat her till now
2 Comments
36
Mohammed Irfan
Nice of you super song you singing
I love you your voice mohd irfan no1
Mohd irfan no1 and 2nd arijit
Nice sweat and heart touching voice mohd irfan do u best
2 Comments
37
K. J. Yesudas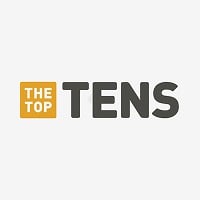 Born 10 January 1940, at Fort Kohi ...read more.
He is the top singer in the world
38
Amrinder Gill
I love his songs
He's a good singer
best
I am a big fan of you your songs and your persnality is very good [tehreem].
39
Diljit Dosanjh
good voice
40
Arjun
Lots of love
Your just awesome arjun❤❤
He is amazing... he is beyond words.. he is already a star
love uh arjun♥♥
41
Palak Muchhal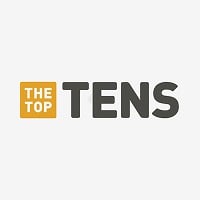 Palak Muchhal is an Indian playback singer. She and her younger brother Palash Muchhal perform stage shows across India and abroad to raise funds for the poor children who need financial assistance for the medical treatment of heart diseases.
Palak she is very good singer she is heart touching voice
Super you should be in the top 10 list
Best singers in world ever
Not comparable
Her voice is fluent
I love her voice...
2 Comments
42 Hriday Tulsiani
43 Shariq
44
Anirudh Ravichander
Block buster song so cool
He is the best
Rockstar.
Great Music Director.
# great singer
45
Raghu Dixit
Best singer best music
Iconic singer
Xcellent singer
46
Vishal Dadlani
Having unique crack but sweet voice. Very fast and loud singer with futuristic advance talent.
He is very very best singers.
Ya he is also the best singer ever heard one of the famous song gulabo.wonderful song and.very well. Sung
47
Salim Merchant
There is a beauty in his voice..
All songs mp3
48
Tulsi Kumar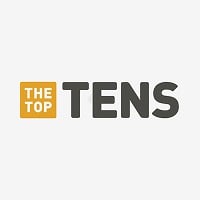 Tulsi Kumar is an Indian playback singer and actress, born to Gulshan Kumar and Sudesh Kumari. Kumar has two siblings Khushali Kumar and Bhushan Kumar.
Loving singer...-) :-*
I am sing song only tulsi kumar
May favrote voice tulsi Kumar one day you top one singer
49
Ayushmann Khurrana
The rising star of India. A talented person with a soulful voice and also a talented singer.
Deserves a better ranking than 50th rank in 2015
50
Sona Mohapatra
Just single for her singing 'awesome'
PSearch List
Related Lists

Top Ten Most Popular Indians of 2015

Greatest Indian Cricket Players of 2015
Best Indian Movies of 2015
Best Indian TV Shows In 2015
List Stats
9,000 votes
63 listings
4 years, 325 days old

Top Remixes (23)

1. Shreya Ghoshal
2. Sonu Nigam
3. Shaan
Madhulika

1. Shreya Ghoshal
2. Hariharan
3. Sadhana Sargam
Kgm

1. Darshan Raval
2. Atif Aslam
3. Arijit Singh
Divyagor
View All 23
Error Reporting
See a factual error in these listings? Report it
here
.