Darshan Raval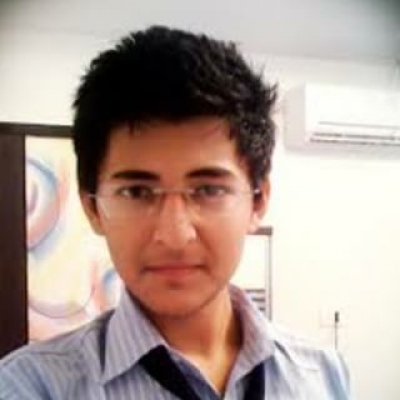 Uploaded by AlekhyaDas
Comments
Top
Popular
Newest
He is the best in the world...! he has his fans all over the world! so he deserves to be the best number 1 singer...he is the inspiration of youths Darshan Raval is the king of millions of hearts...today after singing for almost 10 years he has gained this achievement, but still at such a young age he is a music director but he deserves more than this, I wish his music goes international and someday he wins Grammy and Gima...Darshan Raval the one who got me the feeling of butterflies and blush...every time I see him and I fall in love with him...just love him so much...he didn't win rawstar, a reality show because God had better plans for him and yesss god blessed him, today he is ruling millions of hearts 26 letters are not enough to describe him...East or west Darshan Raval is the best...love you so much :-* :-*
Darshan raval has this husky tone in his voice which makes it really beautiful and I love it
Darshan Raval no doubt he is one of the best singer..he has such a mesmerizing voice..his songs makes everyone fall in love when I listen his voice I go mad every singer has good voice but darshan voice is something he is better than any other singer.. I don't know what to say..i just love his voice words are not enough to describe our love and respect for him I think he deserve 1st stand in top singer
Whenever I'm having a bad day, his voice and his pictures are enough to make me smile. I was going through all these comments that our Blue Family has written for him and I must say, girls (and boys, maybe) we are literally the best fandom. Let's get him onto the #1 position because we all know that where he deserves to be. Without him, life is like a garden without flowers. He's life.
I am speechless about him what voice his songs are very very very best
No one is more adorable and talented than darshan no matter he won or lost but we'll make him on top because I love you darshan...it was just a beginning just wait and watch today on 9th position but no one knows what's gonna be the results I know my darshan will be on top1;))
Today after singing for almost ten years, he has gained this achievement, but still at such a young age he is a music director but he deserves more than this, I wish his music goes international and someday he wins Grammy or Gima
I love it darshan but why you lose in raw star! I love your voice
He is deserving for #1...I love him... at such a young age he got so much success...he inspired lot of people weather he won or not doesn't matter he is the BEST all he became a music director he sang covers his own compositions everything awesome...it's just speechless I can't describe him in words his winks his looks everything made me fall for him...he can impress any girl and his spreadlove smile killer he stole so many hearts including mine I m having more pics of him then me and he doesn't have to prove anyone what he is because for us for his fans he is the BEST...
The most melodious voice God has gifted him and God blessed us with him.❤
He deserves a lot more than this, I really need to salute him for his hard work. His voice... Damn! His soothing voice can mesmerize anyone listening to him and when he put his fingers on the strings of his guitar, we are just excited about the music he is going to give birth to! Keep growing Darshan... We all love you a lot, can't even explain how much!
One of the most talanted person I have ever come across. Really hardworking and passionate about his work. Achieving this much success in a very young age. Only darshan can do that. Fabulous singer ever came across. His voice is intense which makes him different from others. No matter he won rawstar or not but he won our heart that's the thing which matters. So all the best to the upcoming singer who gonna rule the music industry
Darshan Raval is the Superb singer who wins all girls heart. He is girls Dream boy. Everyone goes Crazy on him because of his Romantic Soulful Voice...so definitely he Deserves this. We all Love Darshan from deep deep bottom of our heart...#SpreadLove...
He is the best. He has a soft voice. The way he croons. He injects mush in every song and the way he strums the guitar. You will surely fall for him. You will forget all your worries and will feel as if you are in a fairytale. Love him. Support him. Vote only for him. Make him number 1
Darshan raval in my opinion is the future of Indian music industry.
He's the person who does music only to make people around him happy.. Because he is all about music.. He feels it writes it n sings only...unlike others who use it to gain fame or money he do to please his soul..."When I look back I see less trophies more smiling hearts" this sentence of him is enough to tell us that how much he cares for his fans n how much he love us and what music means to him..he has own millions of fans only in few months by his so perfect melodious voice..whatever he sings always connect people...and I guess this is the most important achievement of a singer..Isn't it?
His voice magical...I forget all worries when I listen to his voice is the most soulful voice I have ever heard... I love him the best singer ever for ever I love so much
His voice is enough to melt hearts of millions. Within few months, he's become an inseparable part of our lives. If there's one reason for voting for him, its because of his sheer talent and his heart that's made of gold. Darshan Raval is love, life, everything ❤
Darshan Raval...he deserves to be number 1..I just love his voice..he deserve to be Best singer in this world...
Love all his songs and Darshan Raval is the best youngest and most talented singer and a true inspiration for youngsters today. Deserves to be one of the top most singer as he owns millions of heart all around the world.
Darshan Raval is the reason for millions of smiles, he deserves all the happiness. If karma exists, he will definitely be showered with happiness because of all the love he has been spreading. Darshan Raval, we love you.
He is the best in the world...! He has his fans all over the world! So he deserves to be the best number 1 singer. He is the inspiration of youths. Darshan Raval is the king of millions of hearts. love you Darshan ravall
Darshan raval one of the youngest singers of India, his songs are simple yet they sound so beautiful, his songs are melodious
Darshan raval is the most versatile singer and he is the heart throb of all Indians...nope not only Indians he is the heart throb of all peoples over the world...he deserves to be in number 1 and for me he is the best ever singer in the whole universe...besides his sweet voice his look is too good...he is too much cute and sweet
Darshan is the best singer he deserves to be number 1...