Best Nick Shows Still Running In 2015
The Top Ten
Spongebob Squarepants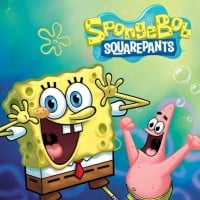 SpongeBob SquarePants is an American animated television series created by marine biologist and animator the late Stephen Hillenburg for Nickelodeon. SpongeBob is currently the most popular show on Nickelodeon, as well as the longest running show, running for 20 years, and is beginning its 12th season. ...read more.
The Fairly Oddparents

The Fairly OddParents is an American animated television series created by Butch Hartman for Nickelodeon.
They ended that show
I still love this show. Pretty ovious. - cosmo
Oggy and the Cockroaches

Oggy and the Cockroaches is a French animated comedy series produced by Xilam and Gaumont Film Company.
Breadwinners

Breadwinners is a 2014 animated comedy television series produced by Nickelodeon. It is about the adventures of SwaySway and Buhdeuce, two ducks who drive in a rocket van delivering bread to their customers.
The Thundermans

The Thundermans is an American tween sitcom created by Jed Springarn. The show first aired in 2013. This show is about a family of superheroes who have adjusted to living a normal suburban life. On July 27, 2017, Nickelodeon released a statement to J-14, stating that the series has wrapped production ...read more.
Every Witch Way

Every Witch Way is an American telenovela-formatted teen sitcom that originally aired on Nickelodeon from January 1, 2014, to July 30, 2015. It is the American version of the Nickelodeon Latin American show Grachi.
Henry Danger

Henry Danger is an American superhero sitcom television series airing on Nickelodeon. The series was created by Dan Schneider and Dana Olsen. The series revolves around a 13-year-old boy who becomes the sidekick of a local superhero. On March 2, 2017, Nickelodeon announced that a new animated series, ...read more.
T.U.F.F. Puppy

T.U.F.F. Puppy is a cartoon created by Butch Hartman. It ran on Nickelodeon from October 2, 2010 until April 4, 2015. It focused on Dudley Puppy and his partner Kitty Katswell as they protected Petropolis under the Turbo Undercover Fighting Force, or T.U.F.F.
Robot and Monster

The Penguins of Madagascar

The Penguins of Madagascar is an American CGI animated television series that has aired on Nickelodeon.
The Contenders
Rabbids Invasion

Rabbids Invasion (French: Les Lapins Crétins : Invasion) is a French/American animated television series which premiered on August 3, 2013, on Nickelodeon. The series began airing on Nicktoons during its second season in late 2015. On June 23, 2017, the series finale ended during its third season. ...read more.
BAdd New Item