Top Ten Worst Songs of 2015
RickyReeves
The Contenders: Page 7
121
Fly Away - 5 Seconds of Summer
Please fly away back to Australia, Oh and take Iggy Azalea with you
Please fly away back to Australia or to where your obnoxious music will never have to be heard ever again, and take Iggy Azalea and your fanbase along with yourselves. - Swellow
Can they just "fly away" back to where they came from please?
Please fly away alongside your fanbase to another universe because you're already ruining this one. - Swellow
V 3 Comments
122
Thinking Out Loud - Chad Brownlee

V 3 Comments
123
Same Old Love - Selena Gomez

Awesome song, I'm glad she spoke up about Justin's bull because she deserve's better, and the song is amazing
I'm glad that Selena Gomez is saying she's sick of Justing Bieber's crap, but it could have been better.
Who put this on here, it's an amazing song
This song is really annoying and dull. - madoog
V 6 Comments
124
Clothes Off - Ria Mae

Oh gosh, I just listened to listened to this and it's like what would happen if you mixed Jealous and Cooler Than Me together, while adding a tint of explicit. His voice is awfully like Mike Posner's with a duller pitch, the beat is just another stereotypical and flat out boring one, and the lyrics don't help.

Out of anything, and you use the lyrics "take your clothes off" as the chorus? Wow, we didn't need more of those songs.

-1/10. - Swellow
This song, after repeated listens, still gives off this threatening vibe. It's probably the fact that everything within the beat is layered to sound like flatulence, and Ria Mae is just a horrible, frail singer. It's not at all fun: it's menacing and disturbing. - WonkeyDude98
The bass is both overpowering and underpowered, the synths sound like farts, Ria Mae's voice is utterly monotonous, and...yeah, the lyrics aren't helping matters. - WonkeyDude98
I hate this song
V 2 Comments
125
Earned It - The Weeknd

The Weeknd is my favorite artist of all time, and considering what he sings about, you think he'd be a perfect fit for the Fifty Shades of Grey soundtrack. Instead, he sort of plays it safe, and makes a crooning ballad with some of The Weeknd's worst writing to date. But what's worse is that "Where You Belong", the other song The Weeknd did for Fifty Shades of Grey, is a whole lot better, but it was barely a hit. Overall, "Earned It" isn't a bad song, but it's just really disappointing.
First this, then "Often", then "The Hills" and now "Can't Feel My Face"... 2015 is clearly the year of The Weeknd.
I used to like it, but then I heard this terrible remix of it that non-jokingly made me nauseous, so now I can't look at this song the same way. - RalphBob
It just reminds me of my old crush and how he never liked me
V 6 Comments
126
I'm In Love With a Monster - Fifth Harmony

Who put this one here, one of Fifth Harmony's best songs, when I first got it had it on repeat for days, an amazing song
Ever hear the actually good song friends with a monster
I absolutely love this song, it's one of Fifth Harmony's best songs, who put this on here
V 2 Comments
127
Firestone - Kygo

A great song. Nice production, amazing lyrics but most of all, Conrad's vocals. They were exceptional. 5/5 - ProPanda
This song is just horrible and annoying as hell!
128
RGF Island - Fetty Wap

Anything created by this awful piece of crap rapper is a joke
This song is intense. I like it. Fetty Wap raps well. - madoog
V 1 Comment
129
I Need Your Love - Shaggy

130
Life's What You Make It - The New Electric

131
Where Ya At - Future

I seriously don't get the hype behind Future. He's one of the worst vocalists of all time.
This is an absolute disgrace to the human race. - TheEvilNuggetCookie
Future is, I kid you not, mono-tone. Drake isn't helping matters. - WonkeyDude98
This is so good and catchy! - madoog
V 1 Comment
132
Confident - Demi Lovato

This is like a version of Fight Song that actually gets you pumped and makes you wanna fight. Surprised that Demi Lovato made something this good, considering she's also responsible for the god-awful Really Don't Care.
Demi Lovato...made a good song? Right after she hit rock bottom with Cool For The Summer? Who knew? - WonkeyDude98
I don't like Demi Lovato that much but I love this song.
And I mean the post after mine by the way
V 9 Comments
133
I Know What You Did Last Summer - Shawn Mendes & Camila Cabello

Obviously! Shawn Mendes ruins music! - SelfDestruct
Shawn Mendes collaborating with the worst singer from the already terrible Fifth Harmony? Who was asking for this to happen?
This is like one of Taylor Swift's old songs with Tim McGraw or I thought this song was by Taylor Swift & Ellie Goulding or something! Still jealous about that Swift girl?
I am obsessed with this song, who the hell put it on here it's amazing
V 7 Comments
134 Bet You Can't Do It Like Me - Dlow
135
Hold Each Other - A Great Big World

Singer songs idiotic, background music sucks, and the lyrics are almost as bad as week-long diarrhea. Why was this song made?
136
Robin Williams - Cee Lo Green

I liked Cee Lo in F*** You, but this one was a disappointment. - Swellow
As CeeLo Green is someone who topped both of my 2011 lists, this was a dealbreaker for me. It's pretty deplorable to take one of the most tragic deaths in entertainment and make a song about it so soon.

I'll give it this: it's better than the last time someone tried that, in this case Vegas by Eminem and Royce the 5'9. - WonkeyDude98
V 1 Comment
137
Unlock the Swag - Rae Sremmurd

This song was doomed from the title alone.
Who knew a song called Unlock the Swag could be so devoid of life and energy? - WonkeyDude98
Unlock the Swag? YOU HAVE NO SWAG. Stupid writers... - RiverClanRocks
No, I'm not unlocking my swag... - Moorefamval
V 1 Comment
138
Send My Love (To Your New Lover) - Adele
It's played too much maybe it would be better if it wasn't played that much!
The entire album was so god awful, I had to add in all of it! - SelfDestruct
V 3 Comments
139
I Miss You - Adele

Who keeps adding Adele album tracks to this list? Whoever thinks these are anywhere close to the worst songs of the year is either delusional or trolling. And this is coming from someone who thinks this album pales in comparison to 21.
140
Techno - Vinai

The most generic and worst song vinai have released, and that's saying a lot
This is just Ctrl C + Ctrl V INAI as always, but with much worst drop they would expected in the end and audacity to name it "Techno"!
PSearch List
Recommended Lists
Related Lists

Best Songs of 2015
Best Songs of 2015-2016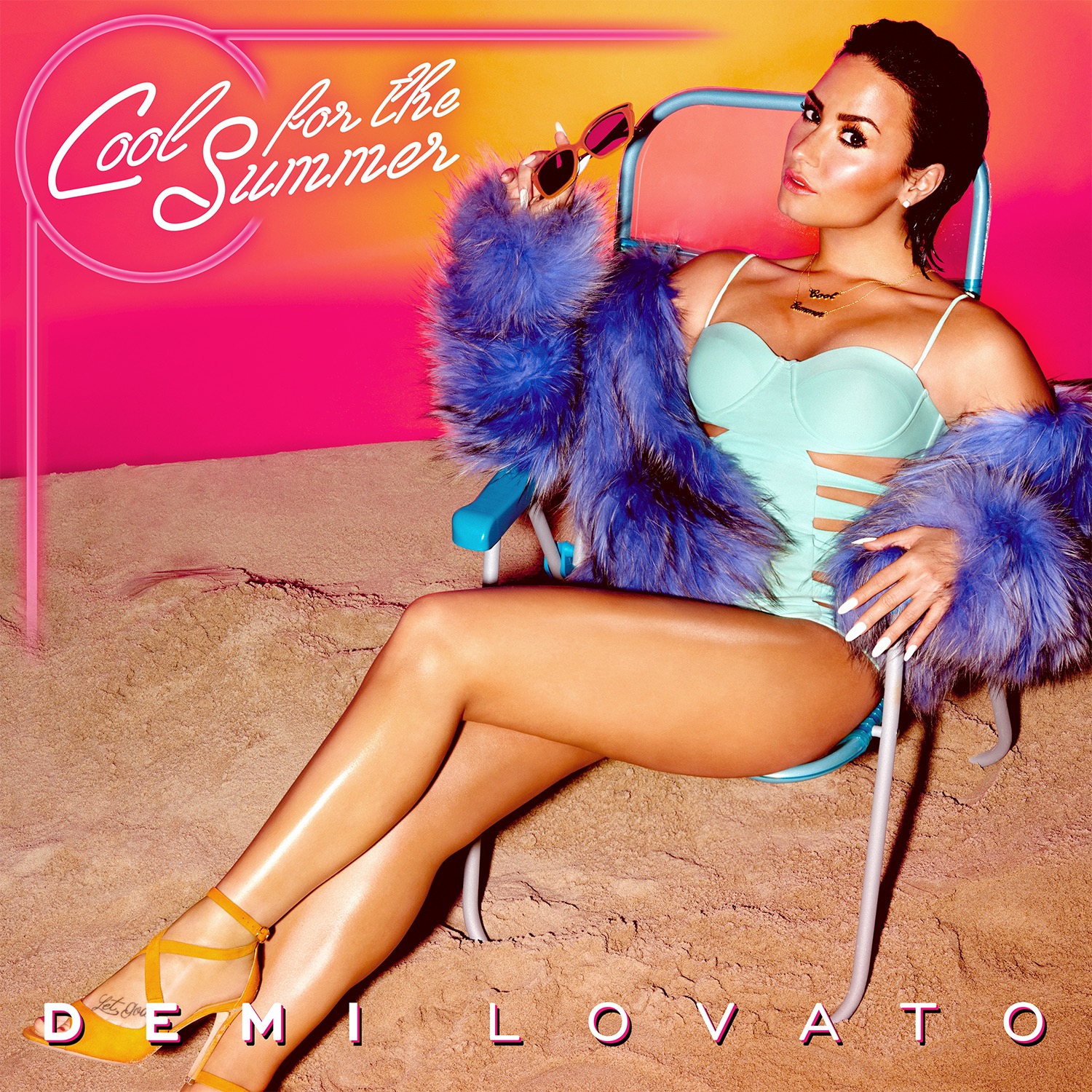 Top Ten Best Pop Songs of 2015

Best Metal Songs of 2015
Best Dance & Pop Songs 2015, 2014, 2013, 2012
List StatsUpdated 24 Feb 2017
2,000 votes
279 listings
2 years, 39 days old

Top Remixes (51)

1. My x - Rae Sremmurd
2. Stimulated - Tyga
3. The Hills - The Weeknd
WonkeyDude98

1. I Might Go Lesbian - Manika
2. Stimulated - Tyga
3. Dessert - Dawin
NiktheWiz

1. Stimulated - Tyga
2. Up Like Trump - Rae Sremmurd
3. Marvin Gaye - Charlie Puth
Zach808
View All 51
Posts
Turkey Vents: Sexual Songs
Turkeyasylum
Swellow Rants - Dear Future Husband
Swellow
WonkeyDude98 Analysis: Watch Me vs. Hit the Quan
WonkeyDude98
WonkeyDude98's Formal Rage: Ex's and Oh's
WonkeyDude98
Personal Challenge: Ranking Billboard's Year-End Hot 100
WonkeyDude98
The Ugly Four: I Might Go Lesbian, Pretty Girls, Dear Future Husband, Hey Mama
WonkeyDude98
Error Reporting
See a factual error in these listings? Report it
here
.