Top Ten 2016 Movies Most Likely Reach One Billion Dollars at the Worldwide Box Office
BKAllmighty The following list compiles the movies slated to be released in 2016 that are the most likely to (maybe) earn $1,000,000,000 at the worldwide box office.
The Top Ten
1
Captain America: Civil War
The movie sucked. I think it is the worst movie ever.
Worst MCU film to hit the billion dollar mark! The winter Soldier is the only one that deserved in the trilogy to hit the billion dollar mark. Not this overrated crap. Yes, Civil War sucks, The Winter Soldier rules forever.
A 250 million dollar failed project.
Box office predictions=900 000 000-1 000 000 000.sorry if I'm being rude but the previous captain america made to 700 million so this movie will have 50% chance to make it to 1 billion.sorry if I'm being bad but this is my OPINION so don't get angry
2
Finding Dory
Very obvious that this movie will hit over a million in just a few days. The plot is average,but everything else is great which brings more money. Watch Finding Nemo first and you will get everything.
I loved Finding Nemo and maybe I'll like this or not. - MeaganSaysHI
Pixar always gets it - Martinglez
The Good Dinosaur is not doing well at the box office right now, so they don't always, it seems. - BKAllmighty
October 9 2016-IT DID IT!
3
Batman v Superman: Dawn Of Justice
A very big disappointment. This movie was garbage and was so gay. Before release fanboys so overhyped this movie and claimed that it would easily make over 2 billion. Well where are they now? A movie which made 424 million dollar worldwide opening ended up just making a disappionting 872 million worldwide. Sorry but this one was an ultimate disappointment.
The movie was a big flop.
The movie sucked big time. It only made $862 million.
I hated those stupid dream sequences.
4
Rogue One: A Star Wars Story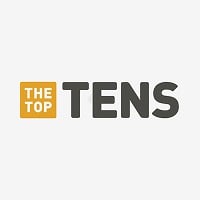 I think it will not cross 1billion but it will not flop at the same time I think it will gross between 200-250million in North America gross and 450-600million worldwide - Thirdwind
25% making it to 1 billion
Rogue is only 14 mil away from one bil!
My Prediction
Opening-$204 Million
Domestic-$617 Million
Overseas-$1,037 Billion
Worldwide-$1,654 Billion

This Is Just My Opinion
5
Zootopia

We are already at 930+ million as of 5/16/2016 for this, and the sales numbers from Japan's run are not completely in. I say give this movie a chance!
Zootopia already reached 1 billion worldwide
I think he meant that in theory Big Hero 6, due to it's broader appeal than say Frozen, Maleficent or the recent Cinderella, ought to have grossed a billion but didn't. Zootopia (or Zootropolis) will make a lotta dollars but will ultimately fall short of the $1 billion mark.
Congratulations Zootopia for reaching $1 billion!
6
Suicide Squad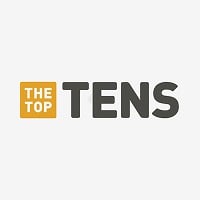 This will probably be my favorite movie of all time so when it comes out I sure hope it will reach more than one billion
I Have A Feeling That This Will Make More Money Than Batman V Superman
This will just make it to 500-700 million.i mean this is a little bit underrated so no I guess...
Despite Negative Reviews
Suicide Squad Will Still Make a lot Of Money
7
X-Men: Apocalypse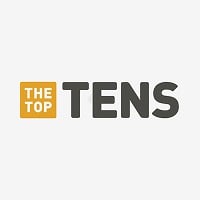 Also the 35% remaining,there is no wolverinein this one.so I guess some people will be disappointed
65% chance of making to 1 billion.this is my opinion
8
Independence Day: Resurgence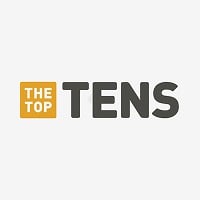 No Way This Is Reaching 1 Billion
80% making it to 1 billion
9
Alice Through the Looking Glass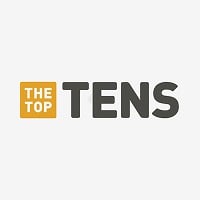 Um...are you sure because as of June 7 it only has made $117,680,332.(the movie came out in May 27)
Given that Alan Rickman has just recently passed away, I would imagine that Alice Through the Looking Glass might do a Furious 7.
If there's a lesson that The Jungle Book and Zootopia taught us this year it's that you should never underestimate the power of the family market.

Alice Through the Looking Glass will definitely upstage the likes of Batman and Captain America. The power of families with young girls is a force to be reckoned with.
I can't believe they're sequel-ing my favorite movie, I will definitely be contributing to the potential 1 billion! - keycha1n
10
Deadpool

300-550 million box office predictions
I am from the future. Deadpool got 732 million dollars.
Actual Final Worldwide Total-$778 Million
Deadpool totes man
The Contenders
11
Warcraft: The Beginning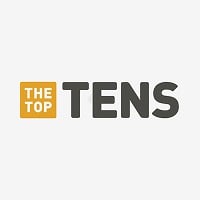 Imagine if this movie didn't open in China how much it gonna make it got only 10million on opening day in North America and look like gonna finish it second or third place in it opening weekend so 0% to reach 1billion and critic response is very poor the rating is worst than BvS and transformer and even worst the movie gonna completely eliminate by independence day 2 and finding dory which are the most anticipated movie of 2016 so it have no way to pass 1 billion even 500million is hard to pass. - Thirdwindz
12
The Jungle Book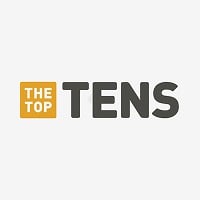 It Had $103 Million Opening Weekend So Suspicions Are Likely Growing!
13
The BFG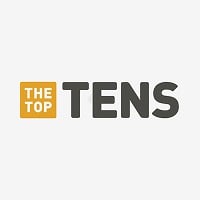 14
Pete's Dragon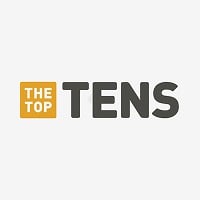 15
Kung Fu Panda 3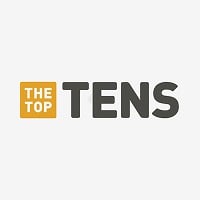 16
Fantastic Beasts and Where to Find Them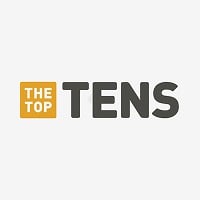 My Prediction
Opening-$100 Million
Domestic-$307 Million
Overseas-$629 Million
Worldwide-$936 Million
My prediction is quite overwhelming,but since it is already a half billion. it is possible
Opening was 75M
Domestic is currently 161M
Foreign is currently 320M
Worldwide is currebtky 512M
So...
At the close date,it could be like this

Domestic=310M
Foreign=722M
Worldwide=1.032B - Duoprism
Okay so... it is currently almost 500M worldwide. Which is half a billion
Which is a great start for an spin-off/prequel movie.
Currently:
75M opening
158M domestic
314M foreign
472M Worldwide

My predictions at the end

412M domestic
722M foreign
so...
1 billion and 134 million worldwide

Doctor strange topped 602M within 24 days.
Moana topped currently 81M(THANKSGIVING POWER IS GLORIOUS! lolno)

But Fantastic beasts already topped like 500M within 10 days!
Which was a huge mind blowing news on box office. - Duoprism
17
Doctor Strange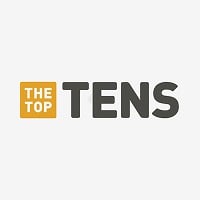 Doctor Stephen Vincent Strange, best known under his alias Doctor Strange, is a fictional superhero created by artist Steve Ditko and writer Stan Lee appearing in American comic books published by Marvel Comics. Doctor Strange serves as the Sorcerer Supreme, the primary protector of Earth against magical ...read more.
My Prediction
Opening-$92 Million
Domestic-$275 Million
Overseas-$434 Million
Worldwide-$709 Million
18
Moana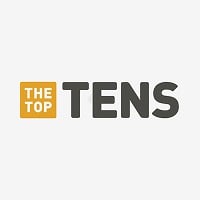 Moana is the protagonist of Disney's 2016 animated feature film of the same name. Born on the island village of Motunui, Moana is the daughter of Chief Tui and Sina, with an inherited love for the seas and voyaging. When her island becomes endangered, Moana is chosen by the ocean to journey across the ...read more.
She is the next Disney princess. Lets see if she will follow the footsteps of Ana and Elsa to the 1 billion club.
Let's see if it can join Zootopia.
19
The Secret Life of Pets

1 Billion Is Unlikely For Pets

But Pets Should At Least Make Anywhere From $500-$750 Million Worldwide
The Secret Life Of Pets Just Had A Massive Opening Weekend With $103 Million Domestically And With Most Of The Overseas Business Coming In August So Here's My New Prediction On How It Could End.

Final Domestic-$291 Million
Overseas-$482 Million
Worldwide-$773 Million
Update 2-On August 3 2016 Pets Reached $300 Million Domestically And With Tons Of Countries Left To Go, I Think Pets Is A Bigger Box Office Hit Than I Originally Thought

Final Domestic-$354 Million
Final Overseas-$573 Million
Final Worldwide-$927 Million
Since Early Reviews Are Positive And Great Marketing Is Happening,
The Secret Life Of Pets Should Perform Pretty Well Domestically And Overseas.

My Prediction
Opening-$74 Million
Domestic-$234 Million
Overseas-$474 Million
Worldwide-$708 Million
20
The Angry Birds Movie

Will this movie beat Capitain America: Civil War
21
Teenage Mutant Ninja Turtles: Out of the Shadows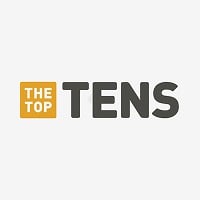 22
Pride & Prejudice & Zombies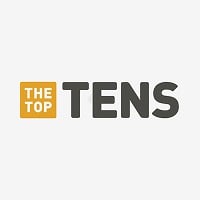 23
Tarzan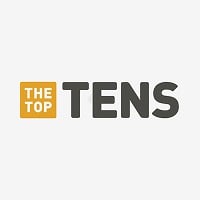 24
Ice Age: Collision Course

Heck no I bet it will anyways beacause blue sky/20th fox century wont let ice age die they just want money from us
It's Not Blue Sky's Fault For This Film
They're Just Getting Bullied By Fox
People Are Sick Of Ice Age So This Will Definitely Flop Domestically
As For Overseas, it Will Probably Make MUCH Less Than Continental Drift

My Preciction
Opening-$26 Million
Domestic-$82 Million
Overseas-$322 Million
Worldwide-$404 Million
25
Now You See Me: The Second Act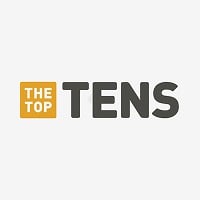 26
Star Trek Beyond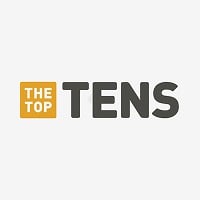 27
Assassin's Creed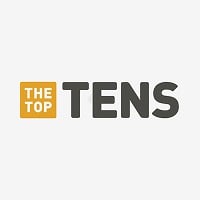 My Prediction
Opening:247 Million
Domestic: 497 Million
Overseas: 587 Million
Worldwide: 704 Million - VideoGamefan5
28
Jason Bourne 5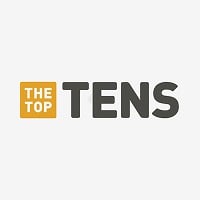 29
The Magnificent Seven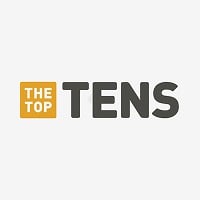 30 Pete's Dragon (2016)
31
Ghostbusters (2016)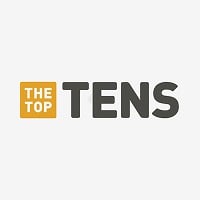 CANCER ALERT!

Opening-$19 Million
Domestic-$62 Million
Overseas-$129 Million
Worldwide-$191 Million
HELL NO IN A BILLION YEARS!

THIS PILE OF CANCER WILL FLOP
32
Sausage Party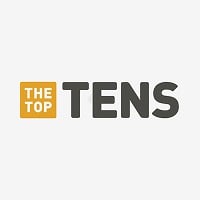 33
Sing

Nope
This Will Be A Zootopia Ripoff And Will Suck
Looks Only Okay So..

Opening-$46 Million
Domestic-$135 Million
Overseas-$243 Million
Worldwide-$378 Million
UPDATE-Because Of The Massive Opening The Secret Life Of Pets Had,
I Have Changed Prediction

New Prediction
Opening-$87 Million
Domestic-$267 Million
Overseas-$415 Million
Worldwide-$682 Million
34
Jack Reacher: Never Go Back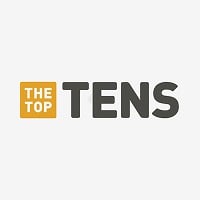 35
Trolls

Probably Not
36
Batman: The Killing Joke

37 Godzilla Resurgence
38
Inferno

BAdd New Item