2017-2018 Movies that Are, or Seem, Awful
The Top Ten
1
The Emoji Movie

This movie is a dead horse at this point. It was not met with anticipation, it was ravaged by causal viewers and critics upon release, and still continues to be lambasted upon to the point where there's nothing to really talk about regarding this film.

There's films that are even worse than The Emoji Movie, but considering they're either outdated or not very well-known, it explains why they wouldn't be noticed. The Emoji Movie was heavily advertised and promoted, hence people were anticipating it in a very harsh way.

At the end of the day, I haven't watched the film (I have no intent to) and I honestly don't care as long as there's other films that are either worth watching or deserve to be slandered upon. - CrimsonShark
Yet I can't believe that this is a new things that insults autistics and basically autism and yet someone offended my AUTISM for the 1st time right on my face and bam you got yourself a "psychotic" or triggered ego of me which I'M not psychotic and again this is not my fault I told you everything so stop rubbing on my face people yet not enough because of the admin!
I haven't watched this, but it does seem awful since people hate on this so much. - TheFourthWorld
Absolute garbage - MegaSoulhero
2
The Circle

I went too see it because the trailer was awesome, and it was absolute trash. I had wasted 2 hours of my life. Don't see this movie, even if it's offered to you for free. - awesomedp900
It was dumb. There was no storyline - 123fortandbree
3
50 Shades Darker
It has no meaning. It's disturbing in my opinion. The movies just keep getting 50 shades darker with its sexual scenes and disturbing content.
4
Fifty Shades Freed

5
Transformers: The Last Knight

Directed by Michael Bay - Not_A_Weeaboo
6
The Greatest Showman

I'm guessing this is one of those films which critics hate, but audiences love... - CrimsonShark
We had to watch this in school today, ugh - Gangem
No, they are so many worse films.
Showdogs..
Life of the Party..
Justice League...
King Arthur..
This is not one of the worse - iliekpiez
What?! This movie is awesome! One of the songs is a little cringey though...
1 Comment
7
Rampage (2018)

8
Tomb Raider (2018)

9
The First Purge

10
Christopher Robin Movie
Even if Winnie the Pooh was by biggest Disney Nostalgia factor, I've gotta say this film has potential. From what I've seen, it appears to be ambitious and mature for its source material. - CrimsonShark
This movie looks cute. - MegaSoulhero
I hope it's good.
This looks amazing - 445956
The Contenders
11
Happy Death Day

MegaSoulhero hates this movie
12
Truth or Dare Movie

It seems like final destination rip off - RustyNail
13
Solo: A Star Wars Story

14
The Space Between Us

15 The Snowman
16
Show Dogs

Terrible movie
17
Avengers: Infinity War

Was the best movie of the year. ONLY if you are a hardcore Marvel fan like me. I mean shouldn't everyone be a Marvel fan?
People are entitled to their opinions so no not everyone has to be a marvel fan - B1ueNew
Most overrated movie this year!.
18
The Book of Henry

19
The Dark Tower

Man this movie was terrible. Even if you removed the association with the original book series, it would still be a dull and unexciting action film.
I loved The Dark Tower - it's a great fantasy adventure movie. - Y2K
So dark. - girlcool
20
Teen Titans Go! To the Movies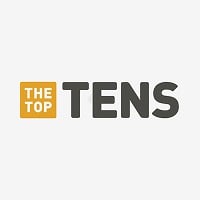 21
Ant-Man and the Wasp
The innuendo with ant man making a c0nd0m with a plastic bag in the bathroom was so inappropriate and terrible, but at least this movie is connected to infinity war
22
The Kissing Booth
yes
dumb - 123fortandbree
23
Jurassic World: Fallen Kingdom

24
Ready Player One

25
Space Jam

Space Jam is a disgrace to cinema. It takes the nostalgia of Looney Tunes, and tries to mask a tired plot and lazy script.
This film is from 1996, not 2017/2018. - girlcool
26
The Nut Job 2: Nutty by Nature

27
Death of a Nation

Stupid political crap. Only people who worship Fox News will like this crappy garbage.
28
Justice League

BAdd New Item
Related Lists
Top Ten Post Movie SpongeBob SquarePants Episodes That Seem Like Classics

Bad Movies that Seem Like Good Movies When You are Stoned

Top Ten Funny Movies that Seem Funnier If You are Stoned

Bad Movies That Seem Like Good Movies When You're Stoned
List Stats
28 listings
1 year, 99 days old

Top Remixes

1. The Emoji Movie
2. The Circle
3. 50 Shades Darker
htoutlaws2012
Error Reporting
See a factual error in these listings? Report it
here
.