Top Ten 2017 Movies Most Likely Reach One Billion Dollars at the Worldwide Box Office
2016 was a record-setting year at the global box office. 2017's looking like it's up to the challenge of beating 2016 like a Cherokee drum (thank you, Dwayne Johnson). Here's the list, folks!
The Top Ten
1
Star Wars: Episode VIII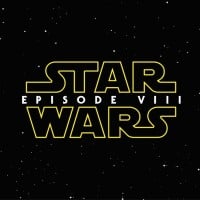 It could reach 1 billion but the movie might suck.
It's a Star Wars movie so it will make a ton of money no matter what
Kinda obvious, specially if it's good
Flop
2
Justice League

It is directed by Zack Snyder. So probably it might end up as a critical failure. And also it will gross about $1.0 billion at box office.
Make this movie a hit or otherwise we will get a sad Affleck.
I don't think so
It should be able to cross Batman v Supermans 873 million worldwide, and the trailers look amazing. Not to mention, its riding on the huge success of Wonder Woman
3
Guardians of the Galaxy Vol. 2

Box office predictions?

Opening weekend: $175 million
Domestic: $400 million
Overseas: $670 million
Worldwide: $1.07 billion
4
Beauty and the Beast

The reason it's making so much money is because of nostalgia - MegaSoulhero
A pointless remake of a movie people love! Yay!
It Did Reach 1 Billion - JPK
A remake of a classic!
5
Spider-Man: Homecoming

6
Despicable Me 3

It always does. Because illumination is overrated as F
I mean come on guys, Minions did it.
7
Thor: Ragnarok

8
Transformers: The Last Knight

Unfortunately
Sadly - JPK
Box office predictions?

Opening Weekend: $100 million
Domestic: $270 million
Overseas: $600 million
Worldwide: $870 million
9 Cars 3
10
Kong: Skull Island

Box office gross?

Opening weekend: $75 million
Domestic: $250 million
Overseas: $325 million
Worldwide: $575 million
The Contenders
11
Power Rangers

12
Wonder Woman

Box office predictions:

O.W.: $95 million
Dom.: $250 million
For.: $375 million
W.W.: $625 million
13
The Fate of the Furious

It already did.
Possible ticket sales?

Opening weekend: $150 million
Domestic: $350 million
Overseas: $920 million
Worldwide: $1.27 billion
14
Fist Fight

15
Rough Night
No way
And it didn't!
16
Pirates of the Caribbean: Dead Man Tell No Tales
Sure it will reach
17
Logan

What are you talking about? This film was a masterpiece and that Civil War movie sucked.
Overrated. The movie is just a Last of Us wannabe. Also I hate the movie's annoying fanboys.
Best movie of 2017. Should have beat Beauty and the beast at the mtv movie awards - KDProductions
Civil War fanboys needs to shut up!
They were both great but I like Logan slightly better.
18 Dunkirk
19 The Hitman's Bodyguard
20 Alien: Covenant
21
Ghost in the Shell

22 The Boss Baby
23 Baywatch
24 Smurfs: The Lost Village
25 Captain Underpants: The First Epic Movie
PSearch List