Top 10 2018 NFL Draft Prospects
Its April, and now its time to get draft crazy... which go in depth on every player that's projected in the first round based on speculation.

1 Saquon Barkley, RB, Penn State

He's going to be amazing in New York.

Better build in the trenches then, not everyone can be great with an atrocious line like Barry Sanders. - htoutlaws2012

Electric, explosive and very shifty. Barkley reminds me a lot of superstar Dallas Cowboys running back Ezekiel Elliott, the fourth overall pick in the 2016 NFL Draft. Barkley can also receive, and in this way he can extend his responsibilities in the offense to a slot receiver. He does a little bit of everything, and because of the renaissance of top running backs being selected high started a few years back, Barkley should be the grand prize in next week's NFL Draft. P.S. TAKE HIM IN YOUR FANTASY DRAFT!

I love the rookie risky picks, but exactly does Barkley go #1 is the question I can't wait in one week for fate to decide who is the best section at uno. - htoutlaws2012

The hot sexy pick of the draft that some argue is the best player of this entire class. My biggest con that concerns if I'm half of the teams that need a starting running back is brace yourself because there is a Penn St. curse with those who fall in the first round. Care to hear some of these names if they sound very familiar... Ki-Jana Carter, Curtis Enis, Blair Thomas, Curt Warner of Seattle, & D. J. Dozier. Beware... if he ain't the next Larry Johnson or Franco Harris I feel bad on the wasted opportunity. - htoutlaws2012

2 Bradley Chubb, DE, NC State

A projected top 5 pick... that has a chance top play for either the Giants, or the Colts based on needs alone, but realistically this a top defensive lineman not to pass up on based on his breaking records from NC State. - htoutlaws2012

I see him doing pretty well, especially alongside players like Miller. Denver is so lucky that he fell to #5.

3 Quenton Nelson, G, Notre Dame

There are a lot of team that need that elite caliber like Guard, and Nelson fits the criteria for many who are valuable at running the football this would include teams like Lions, Giants, Buccaneers, Colts etc. He fits as a great best player available that is worth a try. - htoutlaws2012

4 Derwin James, S, Florida State

The stock in taking a Seminole has worked pretty well in this recent decade alone, and the talent at safety has grown, and got much more better in the backfield with the likes of Keanu Neal, Jamal Adams, Landon Collins, Eric Reid, Haha Clinton Dix, & Harrison Smith Derwin James could be the next be player of that position based on history. - htoutlaws2012

How on earth did he fall to #17? He was projected as a top ten pick. I think it was because of the trading frenzy and the qb blitz. Buffalo trading for Josh Allen, New Orleans trading for Marcus Davenport, Draft night has been chaotic so far, surprising too, and who knows what we're in for next. - PackFan2005

Great steal for the Chargers who definitely needed a safety based on the roster cuts they suffered in the secondary. - htoutlaws2012

5 Calvin Ridley, WR, Alabama

Who was the last great Roll tide Wide Receiver that changed the game of his position... you guessed it Amari Cooper and Julio Jones. Calvin Ridley is clearly the best one of all of those in his perspective of college lineage. Anybody who needs an upgrade in that area like Ravens, Redskins, Cardinals heck a possible trade from the Dolphins who don't have that great of weapons around them. Multiple interest in a guy like can be a play maker given a chance. - htoutlaws2012

6 Josh Rosen, QB, UCLA

This was probably the most difficult for me to really sit down, and digest what is the best quarterback based on all of the other 5 up on the board... in the end I like Josh Rosen the most. Its hard to trust Josh Allen who came from Wyoming which doesn't seem like a good pick one bit, Sam Darnold based on all the media, and the way he played his final year I'm not impressed. Baker Mayfield can be a great player, but his attitude is enough for me to say destined to be a Cleveland Brown. Finally there is the wildcard Mason Rudolph who looked highly well with Oklahoma St finishing solidly. Overall if I'm wrong it is what it is I look at it like based on how that college is treated I have trust in Rosen from UCLA. - htoutlaws2012

I think he'll do better than Allen.

Unfortunately though his gotta battle against two mediocre QB's to earn his rightful start in week 1. - htoutlaws2012

7 Vita Vea, DT, Washington

I like his name for starters, and next his pretty quick for a defensive tackle which could oppose, and transition into a much more compelling nose tackle. There are many teams missing that middle piece that could use a guy like Vea. - htoutlaws2012

8 Mike McGlinchey OT Notre Dame

The best tackle in the draft, and if he can protect good on the weak side I say mission accomplish if that line can hold in the passing game efficiently. Guilty party would include teams like Packers, Patriots, - htoutlaws2012

9 Joshua Jackson, CB, Iowa

This one is kind tough between Jackson, and Ward who play slightly different... I prefer Jackson based on size difference there is times you have a 5'11 caliber like player against say a 6'5 monstrous receiver tell me how you can defend against that... exactly. - htoutlaws2012

10 Roquan Smith LB Georgia

One of the biggest stars from the bulldog team that surprised many by going as far the championship game... he can be a vital hand outside the middle, and in it. - htoutlaws2012
The Contenders
11
Lamar Jackson, QB, Louisville
The Heisman trophy from 2 years ago I feel is going be way like Terrelle Pryor, a Guy who was great when he was a leader for the Cardinals, but in the NFL he may transition into what I'm hearing at best a Wide Receiver. I'd be careful with this selection he is a wild card. - htoutlaws2012
Best qb in the 2018 class. The team that drafted him is laughing all the way to the bank.

Signed- 3 years from now
12
Sam Darnold, QB, USC
I see him being a project pick at best... I feel he is way too highly rated on a lotta boards even early on odds. From what I know he doesn't wanna play for Jets, nor Browns which could there be a John Elway type move we could see in the draft? - htoutlaws2012
Darnold's entire game is predicated upon his ability to create. Darnold is an athletic player; he is able to pull the ball down and gain chunks of yardage with his legs. His agility and change of direction catch many defenders off guard. - lionsforlife
13
Royce Freeman, HB, Oregon
He'll probably be a late round 2 to early round 3 pick at best... his got the tools to be maybe like Kareem Hunt, and I'm not discounting he has talent either. Teams that could use this Oregon speedster would be Lions, Seahawks, Jets, Raiders etc. - htoutlaws2012
14
Marcus Davenport, DE, UTSA
I've heard a lot of positive things about this Davenport ascending up the 1st round even near the mid teens. Could be that Haason Riddick like pick that I like in a way. A good edge rusher to have for depth or as a starter perhaps, and freakishly tall opposing 6'7 feet potential nightmare train. - htoutlaws2012
15
Minkah Fitzpatrick, S, Alabama
Awe right the other safety who doesn't play a strong position from the roll tide gang. Plays like a quality safety if James is off the board out comes the next safety on deck. - htoutlaws2012
16
Baker Mayfield, QB, Oklahoma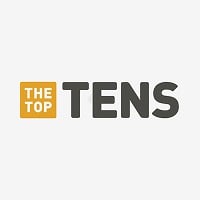 Baker Reagan Mayfield is an American football quarterback for the Cleveland Browns of the National Football League.
He can be a great player as long as he doesn't get drafted by the Cleveland Browns, he does draw some red flags based on his history of arrest that came from a party he went to perhaps, and that's where I fear he might be the next Brown, Anywhere else to me you have a fair chance. - htoutlaws2012
This guy is going to be a massive bust. The Browns strike again!
17
Josh Allen, QB, Wyoming
''Sunny Make a splash.'' I'm the opposite in this case Josh Allen gives me bit of a Bo Callahan vibe. The stats are not all that, if he goes number 1 it might as well be picking Alex Smith. Now granted he got better in his career, but does Cleveland really wanna waste that pick on Allen? - htoutlaws2012
He's probably going to be a bust and probably will be gone in 2 years. He's probably going to be the next Ryan Leaf.
He seems quite average to me, but I'll likely be proven wrong.
18
Orlando Brown, OT, Oklahoma
I heard just recently he scored poorly in the combine which might hurt, but then again you fail, and yet have a solid NFL career not always, but there is a chance for Brown. - htoutlaws2012
19
Ogbonnia Okoronkwo, DE, Oklahoma
Sleeper edge rusher selection that I feel is somewhat of a huge burst pursuit. - htoutlaws2012
20
Arden Key, DE, LSU
Here's what maybe a solid all round defensive player who would add good depth to a roster in need from around 20-32 pretty much the other half of the 1st round. - htoutlaws2012
21
Sam Hubbard, DE, Ohio State
Projected in the 2nd round this Ohio Buckeye could be a big steal I like wherever he goes could make maybe an immediately impact. - htoutlaws2012
22
Harold Landry, LB, Boston College
An outer edge rusher who can disrupt plays with the right style of defense of course. - htoutlaws2012
23
Tremaine Edmunds, LB, Virginia Tech
His got an intimidating size for a linebacker to make me believe his worth the teens area, and most likely falls in the lap of Bears, maybe Bengals if they trade up, Titans, & Cowboys all gonna gun for this type of player. - htoutlaws2012
24
Denzel Ward, CB, Ohio State
Based on what I've seen from him in college not impressed on bit, a little too short for his size, and can easily be eat by a Julio Jones type Wide Receiver with freak like size. - htoutlaws2012
He had a good combine, but my issue is his height. Would he even be a match for the NFL's best receivers? All in all, I think he's well built, sturdy, and I hope he falls to #14 for the Packers to draft him :)
-PackFan2005
25
Courtland Sutton, WR, SMU
I love this type of player his got the size, and tools to own the field, and while there is a chance Ridley's stock fall... Sutton looks NFL ready. - htoutlaws2012
26
Derrius Guice, RB, LSU
Aside from very biased like media question given... Guice is a not a bad option two assuming Barkley goes immediately near the top 3. Then you get near the late teen round to early 20's is where he may perfectly in line to one of those type team that were outside the playoffs or were in, but miss key pieces. - htoutlaws2012
27
Will Hernandez, G, UTEP
Well I look at it like this... do you want a healthy Guard you can count on all 16 games on a basics? - htoutlaws2012
28
D.J. Moore, WR, Maryland
Did fairly well with the Terrapins, good enough to get eyes rolled towards him as a possible higher pick of his position. - htoutlaws2012
29
Leighton Vander Esch, LB, Boise State
Quite the long name for a football player, and it works to give him a nickname as well of course if he plays good. I got it LVE oh wait now ''he hate me.'' - htoutlaws2012
30
Maurice Hurst, DT, Michigan
His got a lotta heart in his playing ability but that's a big concern to me, Hurst is eligible for this daft, but He may slide to the second round just based on condition alone. - htoutlaws2012
31
Mason Rudolph, QB, Oklahoma State
Could he be the potential Dan Marino of this draft... falling all the way in the late 20's would be something. I like his playing ability, and his seems like the type of safe pick to go with no red flags that I can come up with on Rudolph. - htoutlaws2012
32
Da'Ron Payne, DT, Alabama
Seems like a good fit for depth type player that could use another man in a 4-3 style defense. - htoutlaws2012
33
Rashaan Evans, LB, Alabama
Once again the roll tide gang has dominated the draft again, and again with this give or take linebacker that may go late 1st round, to early 2nd round projection. - htoutlaws2012
34
Dallas Goedert, TE, South Dakota State
Probably the only Tight End that is worth a very very late round 1st round pick, to early 2nd round that is reasonably there for the taking if ts that bad of a need. - htoutlaws2012
35
Taven Bryan, DT, Florida
A great player for depth if you need it, but he has potential to be a starting nose tackle. - htoutlaws2012
36
Jaire Alexander, CB, Louisville
I'd be surprised if he did fell in the first round... sure his one of the 5 best available corners, and all, but mid 2nd round is fair projection to have him in based on the size I consider somewhat a concern. - htoutlaws2012
Well, he's a Packer now. Well... interesting pick. Yet we could've taken Harold Landry, DJ Moore, or even Mike Hughes. - PackFan2005
37
Nick Chubb, RB, Georgia
Assuming there will be only two running backs picked in the first round I expect to see a ton of young backs be taken in rounds 2 to 3. Chubb is among the most popular selections of those potential sleeper like players. - htoutlaws2012
38
James Washington, WR, Oklahoma State
I've heard the possibilities of a New England connection with both Washington, and Mayfield, but will wait, and see if its true. Until then he has the ability to be a great receiver in need to be a #1 or #2 vary the team that decides to draft him. - htoutlaws2012
39
Billy Price, C, Ohio Sate
While he isn't the overall best Center projected I do have to believe coming from the Ohio State though he is a very solid choice for a team that needs help in the middle protection. - htoutlaws2012
40
Connor Williams, OT, Texas
There's a chance Connor could be drafted somewhere near the last 1st round... based on accolades, and past players who have won these type of awards I say Williams can be a very good tackle in the NFL. - htoutlaws2012
41
Isaiah Wynn, OG, Georgia
Another offensive Lineman I've heard more, and more about as the weeks go on another slim chance to be picked in the late 1st round. - htoutlaws2012
42
Ronald Jones II, RB, USC
I feel that there is a greater chance of seeing only two running backs getting taken in the 1st round, and then to see 4 or 5 running backs in the 2nd to 3rd round get taken. Ronald Jones is type of back that can compliment a #1 as long as you do that effectively the way the league has been with committee running backs. - htoutlaws2012
43
Kolton Miller, OT, UCLA
Miller does show concern based on history of staying healthy, but hopefully it works for whoever is willing to take this behemoth size tackle. - htoutlaws2012
44
Shaquem Griffin, LB, Central Florida
One of the most heart warming stories of this off-season, but is it possible he could fall on day 2 two somewhere? Let me ask you this will he be able to deflect, and grab the ball with one hand that would be ungodly. - htoutlaws2012
45
Isaiah Oliver, CB, Colorado
Projected in the 2nd round with the decent size, but the stats are very average. - htoutlaws2012
46
Frank Ragnow, C, Arkansas
The best projected center on a lot of mock boards I have seen, I do see why he is though as he allowed fewer sacks than most on average in the NCAA will somebody take this Jeff Saturday potential type player? - htoutlaws2012
47
Dorian O'Daniel, LB, Clemson
Member of the Tigers squad when thy did win the championship, He provides some depth movement though depending on the style by the coach. - htoutlaws2012
48
Sony Michel, RB, Georgia
Awe right the other Bulldog from the team that pulled a Falcons, the duo alone was what Mark Ingram, and Alvin Kamara are for the Saints today. Yet will both backs succeed is the other. - htoutlaws2012
49
Michael Gallup, WR, Colorado
Apparently he tried out for many different sports, even if this don't work out well at least you have other opportunities. - htoutlaws2012
50
Holton Hill, CB, Texas
He has red flags history by the history with the longhorns hopefully he cleans the act up, and he has the difference to change a game by his pretty huge size among the other corner he can be opposable. - htoutlaws2012
PSearch List