Top 10 Data Processing Companies
RiteshSanghani
The data is the significant need of any companies – SMEs to
Fortune 500.
Many business industries such as: Banking, Financial
Services and Insurance (BFSI), Consulting & Professional Services, Healthcare,
Travel & Hospitality, Advertising & Marketing, ITES, Manufacturing, Media
& Entertainment, Energy & Utilities, Retail, Ecommerce & CPG, Transporation
& Logistics and Real Estate, etc. conduct large number of paper-based
transactions. But, paper obstructs appropriate processing of data, restricts
its transformation into information used in downstream processes and makes
storage and retrieval of information difficult. Here's where the need of data
processing services rise.
There are n-number of data processing companies available in
this business world, who provide comprehensive outsourcing data processing
services to manage various paper-based documents, forms, invoices/receipts, bill
and other scanned copies as well as customer database management which includes
data collection or extraction, data validation, data classification, data
cleansing etc.
Here're the top ten data processing companies headquartered in
India:
The Top Ten
1
Hitech Isolutions LLP
Hitech iSolutions LLP is a multidisciplinary outsourcing service provider established in 1992 with a global presen ce. h itech has been recognized by DUN & BRADSTEET as a top BPO company for four years in a row.

h ttp:// w ww.h itechos .com
2
HabileData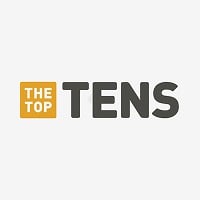 HabileData is one of the leaders in outsourcing industry and a frontrunner in offering quality data processing services to its clients worldwide. The company offers a wide range of services to medium and big sized companies and MNCs based in USA, Canada, Australia, Latin American and European countries.
Visit Website9
3
Data Entry India
Data Entry India has been serving the needs of global market of data entry and BPO services since 1992. A pioneer in offering data entry services, the company with more than two decades of experience, has knowledge of various industrial data entry, BPO and back office services.
Visit Website9
4
Hi-Tech BPO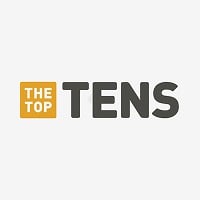 Hi-Tech BPO is a division of Hi-Tech Outsourcing Services, an award winning ISO 9001:2008 - QMS, ISO 27001:2005 - ISMS, ISO 22301:2012 - BCMS certified company. Being one of those outsourcing visionaries, the company has successfully pioneered industry trends including third-party BPO operations, multi-country delivery, and multi-platform business models.
Visit Website9
5
Flatworld Solutions
Flatworld Solutions (FWS) is a global corporation offering solutions in IT, Business Consulting and Outsourcing Services. Founded in 2002 and incorporated in 2006 with the single-minded purpose of using technology to equip and enable businesses build efficiency, negate global distances, save time and increase bottom lines worldwide, Flatworld has earned it stripes with a decade of satisfying experiences.
Visit Website9
Related Lists
Top 10 Data Processing Service Providers
Best Credit Card Processing Companies
Best Credit Repair Processing Software Programs
Top Ten Word Processing Programs

Top Ten Data Cleansing Companies