Top 5 Best YouTubers (In My Opinion)
The Top Ten
1
Dantdm
This is one of the most sucessfull youtubers ever and is chold-friendly at the same time! He has been getting more and more subscribers every day! by the way: he also has child friendly videos with no bad words or inapropriat parts.
2
Venturiantale
This wonderful youtuber is one of my all-time-favorites! Hid gmod and other videos are so good. Its also so cool how he's also got deticated siblings to back him up and to help get more great videos in the channel WHILE WORKING ON HELPING OTHER SIBLING WITH THEIR SECOND CHANNEL! These youtubers put in time and effort to go make their channel and subscribers happy! they are so deticated and out of this world! No one could beat their comedy or match up to their videos!
3
PopularMMOS
PopularMMOs is a popular youtuber along with his wife Jen. they both do content everyone likes along with vlogs.they both work hard and we can all see that. Lastly,on a daily basis they make so many videos with the best game comedy! the both of them are wonderful youtubers!
4
Miranda Sings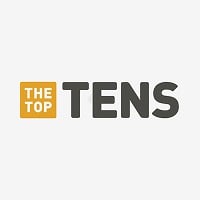 Miranda Sings is a fictional character created on the Internet in 2008 and portrayed by American comedian, actress and YouTube personality Colleen Ballinger.
MirandaSings is not my favorite but,is recognized by all.She has been able to get over 10 celebs to join her on her videos meanwhile,some youtubers can't even get one! She even has her own netflix series all due to her hard work and perservirence!
5
ThinkNoodles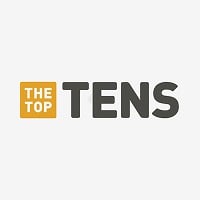 This youtuber is so patient and child-friendly! He has never said a bad word in his channel! His videos are th bomb and he actually cares about his subscribers by going through coments,putting up good content,in thinks lab:naming minions after subscribers and sometimes using their ideas in his videos,taking his videos seriously,and being able to take constructive critisism the right way! His videos are always amazing,creative,and unique!
6
Superwoman
This youtuber has already gone on tour several times! She is one of the best youtubers because you can relate to her videos about different kinds of people,daily hassels,and parents.She really knows how to please the audience and Put on a show!
7
Pinksheep
PinkSheep is one of those youtubers who really knows and understands the meaning of MLG which makes me smile.His videos are so cool and he actually plays with his fans in games unlike many youtubers.His channel is not the oldest but one of the most sucessful.
8
iHasCupquake
This Youtuber is one of the most famous from not just her youtube channel but,her time at Wipeout.Its adicting to watch her videos and her hair is top notch.You can really see her personality shine through and you can tell shes such a kind and competitive person.Its also nice to see her and her husband go head to head.
9
GuavaJuice
This youtuber has outdone hiself on all his videos.He buys expensive stuff and experiments with them for his fans to show how much he cares about them.He was a youtuber before some of you guys knew how to walk so,he knows everything about how to film and youtube. He kows what the fans like and he does it anyway!
10
Matthias
This youtuber has two whole channels! He knows What the fans like and brings it to the table like GuavaJuice.His Channel Team Edge shows his ability to work with other youtubers and do challenges his fans voted for,showing how he cares and actually reads his fan's comments.