Top 10 Best Singers or Artists in New Delhi/NCR India
ashish10
Top 10 Best Singers or Artist in New Delhi/NCR India
Top Vote 2017
The Top Ten
1
Smoothest Aashu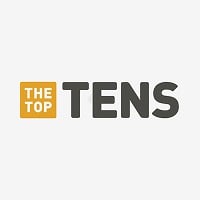 Aasheesh Sen born on 25 January 1998 in New Delhi, India . Better known by his stage name The Smoothest Aashu or Smoothest Aashu is an Indian Singer, Rapper, songwriter and record producer from India . ...read more.
Smoothest Aashu(singer) in Hindi स्मूथेस्ट आशु (born 25 January 1998) (Birth name Aasheesh Sen
in is an Indian Playback Singer, music producer, Rapper, performer and film actor.
He started as a session and recording artist, and became a Smoothest Bros Production House.
He is best known for his popular cover version of " Main Hoon Hero Tera " titled
" Kya? Main Hoon Hero", as well as hit tracks such as " Teri Jawani by Smoothest Aashu. It is a partial adaptation of the song," Get Up Jawani" is a song by the Indian recording artist Yo Yo Honey Singh.
2
Palash Sen
Palash Sen is an Indian singer, songwriter, musician, composer and actor best known as the founder and frontman of India's pop band Euphoria.
3
JSL Singh
Jaspal Singh, professionally known as JSL Singh, is an Indian music director and singer from New Delhi, India.
4
Raghav Sachar
Raghav Sachar (born 24 July 1981 in India) is an Indian singer, composer, Music Director and a Multi-Instrumentalist.
5
Sachin Gupta
Sachin Gupta (born 12 August 1984 in New Delhi) is an Indian music director, composer, guitarist, record producer and a Singer.
6
Aditya Jassi
Aditya Jassi (born 21 March 1982, New Delhi, India) is an Indian singer-songwriter, composer, record producer and musician. He has signed for a multi-album deal with Universal Music.
Jassi auditioned for FAME-X, and made it to the top ten of this reality show contest aired on Sony and SAB T.V..
7
Meena Rana
Mina Rana ( Devanagari : मीना राणा) She can be heard on many Garhwali and Kumaoni music albums. She is considered to be one of the best female singer even said to be the Lata Mangeshkar of Uttarakhand.
8
Devika Chawla
Devika started vocal music training in New Delhi, India when she was eight years old. She continued her training and advanced to Ragas and Hindustani Classical Music, learning under the supervision of several great teachers.
9
Borkung Hrangkhawla
Borkung Hrangkhawla (born 7 October 1987), also known by his stage name BK, is an Indian rapper, songwriter and singer.
10
Adarsh Rathore
Aadarsh Rathore (Adarsh Rathore) in Hindi आदर्श राठौर, (born 12 June 1988) is an Indian journalist, musician and folk singer.
Related Lists
Top Ten Rappers in Delhi/NCR
Top 10 Bands More Successful with a New Singer

Top 10 New YouTube Singers With Sexy Vocals
Best New Greek Cypriots Singers
Best Singers from New Zealand