Top Ten Bigcommerce Development Companies
JasonRoy
BigCommerce is a culmination of all the things that make it super easy to tun a successful online store. From setup to final customer delivery step, everything is super easy and webmasters have full control all the way through. No complex coding or web development experience is required to run a million dollar store right away.
The Top Ten
1
Clap Creative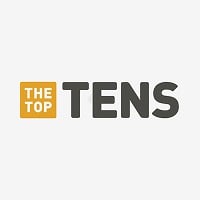 At Clap Creative, we believe that every great website has an equally great design that supports the entire eco-system. ...read more.
At Clap Creative, we aim to surpass our client's expectations in assisting them to create unique platform to serve their customers and since we specialize in eCommerce, it's no secret that our developers are Bigcommerce experts. Our exceptional Bigcommerce web development services in Los Angeles serve both big and small businesses.
2
Brand Labs
Brand Labs is a full-service eCommerce agency that builds, markets & maintains stores that look great, operate efficiently and sell tons of products.
3
1 Digital Agency
Genius Ecommerce that loves Bigcommerce! We bring artists, tech geeks & marketers together to design gorgeous websites with flawless functionality. Design, development & digital marketing!
4
5874 Design
UK based Bigcommerce partner with extensive experience building and SUPPORTING Bigcommerce sites.
5
Above&Beyond
The first Australian BigCommerce design partner and Australia's number one experts in designing BigCommerce themes. Contact us today for a free quote.
6
Aegius
Full service digital marketing and web-design agency that moves brands forward. We provide insightful data-driven and creative marketing campaigns which enable companies to succeed. Monumentally.
7
Agency51
Agency51 is a specialist ecommerce agency. We design, build, support and market ecommerce websites. Established in 2006 our team has a wealth of experience.
8
Alamo Pixel
Alamo Pixel, lead by a former BigCommerce Support Engineer, specializes in complex theme modifications and expert design to increase ROI.
9
Blue Fish Development Group
Blue Fish is a results-oriented ecommerce agency that combines insight-driven strategy and user-centric design to build amazing ecommerce experiences.
10
Avid Brio
Avid Brio is a Creative Ecommerce agency, dedicated in providing exceptional quality ecommerce solutions. We have a talented bunch of specialized ecommerce designers and developers.
Related Lists
Top 10 Healthcare App Development Companies

Top Ten Best Web Development Companies
Top Ten Android App Development Companies

Best Mobile App Development Companies

Top 10 Web App Development Companies