Top 10 Disney Characters
dollydaydream26
My opinion of characters from the Disney movies. Please be aware this is MY opinion not yours. In the comments feel free to write who your top 10 are. I cannot find pictures for all my characters but please dont judge the list on it.
thank you
The Top Ten
1
Marie the Cat
My number 1 is Marie from the classic Disney film The Aristocats. It is a fantastic film and full of excitement and fun. With Marie's girly touch and inquisitive ways it makes the movie a big hit to me, although I feel like it's a shame that not everyone has seen it.

Write in the comments if you have seen it or not!
2
Tinkerbell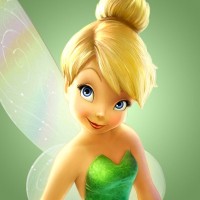 Tinker Bell, is a fictional character from J. M. Barrie's 1904 play Peter Pan and its 1911 novelization Peter and Wendy.
This little pixie is so good that she got to star in her own series of films as well as playing in the 1953 film Peter Pan as his best friend and sidekick. Although she has no speaking lines in Peter Pan she still finds a way to entertain the crowd that are watching.
3
Timon and Pumbaa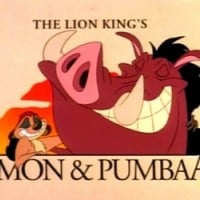 I couldn't choose just one for this number because this duo make the Lion king a funny comedy we all remember. Although we love Zazu and Simba we couldn't place them into third place because the real show is with Timon and his very smelly friend Pumbaa as they sing and show Simba the ups and downs of life. They also give an entertaining performance making you want to watch the movie all over again.
4
Honey Lemon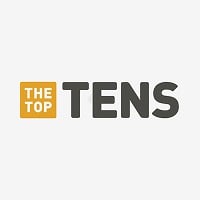 We all love the 2015 movie Big Hero 6 from its characters to story line to its creative background of San Fran Tokyo. There is one character that stands out for me who is Honey Lemon the over excited scientist who is obsessed with the colour pink. Although we did love Wasabi and Baymax, Honey Lemon is the one who has made it to my list. Her bubbly attitude and friendly personality makes everybody excited when their near her and when you watched it in the cinema don't deny that every 5 year old girl screamed every time she came onto the screen. Honey Lemon is loved by adults and children which makes her the perfect number four.
5
Alice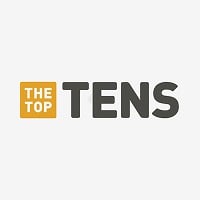 Alice is a fictional character and protagonist of Lewis Carroll's children's novel Alice's Adventures in Wonderland and its sequel, Through the Looking-Glass.
Alice In Wonderland always was one of my favorites. Just watching her slide down the rabbit hole made me excited. She is a curious girl who dislikes school and often goes into a daydream. Based on Lewis Carrol's story Alice is a perfect character for the movie. Despite her snotty attitude towards the characters, everybody loves Alice from the moment they laid eyes on her. This was one of Disney's memorable classics.
6
Eeyore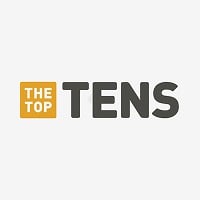 Eeyore is a character in the Winnie-the-Pooh books by A. A. Milne. He is generally characterized as a pessimistic, gloomy, depressed, anhedonic, old grey stuffed donkey who is a friend of the title character, Winnie-the-Pooh.
The stories of Winnie the Pooh have become classics that everybody enjoyed. It became so popular that his adventures were turned into T.V. shows and films that the whole family would watch. We all love Pooh bear and Christopher Robin etc but the one character that stands out the most for me is Eeyore. His grumpy attitude makes everybody feel sorry for him and when his loses his tail everyone helps him... BEST STORY EVER! Eeyore is a character that everyone wants to be friends with.
7
Snow White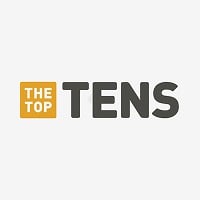 Snow White is a fictional character from Disney's first ever film, Snow White and the Seven Dwarves . She is Disney's first ever Disney Princess and is the only Disney Princess to have her own star on the Hollywood Walk of Fame .
I have to say that Snow White is my favorite Disney princess because she is shy and caring and always thinks of others. Although she doesn't exactly scream girl power like Merida or Elsa she does have the most personality out of them all in my opinion. She does have a couple of downsides and that is why she isn't in the top 5 but she still is a fantastic character.
8
Scar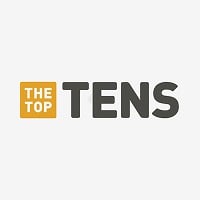 Scar is the main antagonist of Disney's 1994 animated feature film, The Lion King. He was the second son of Ahadi and Uru — who were, at one time, King and Queen of the Pride Lands — the younger brother of Mufasa, and the uncle of Simba.
I never thought that I would have a villain on my list but it has happened. Scar is on my list because he comes up with devilish plans and is very sneaky. He isn't exactly the best character though by far he is the best villain of all time.
9
Slinky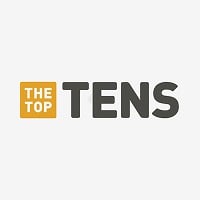 Slinky dog is the stretchy dog from Toy Story. Without Slinky the toy story trilogy wouldn't be the same whatsoever. His nervous personality makes everybody love him and that is a definite spot on the 10 list.
10
Lilo

The bubbly five five year old has a strange but bright personality which makes Lilo and Stitch such a great movie. Although we love Stitch it is Lilo who takes our number 10.
Related Lists

Funniest Disney Characters From Animated Movies

Best Disney Characters

Hottest Female Animated Disney Characters

Top Ten Best Characters in Disney's Aladdin

Best Disney Channel Characters