Zysoth's Top 10 Metal Albums
Zysoth
This is only my opinion. But if you wish to add yours. Feel Free! Voting is open.
I have 4 rules for this list.
1. I will not include the same band.
2. There are a lot of albums I really like. But these were most in my mind when it comes to Favorites.
3. I won't include "Best of" Records, as those are just groups songs from multiple Albums.
4. No EP's.
The Top Ten
1
Mastodon - Leviathan

Mastodon has always been my favorite band. So I felt like their Sophomore record deserves Recognition. It has such great Jewels like "Blood and Thunder", "I Am Ahab", "Iron Tusk" and so many more. This has been my personal favorite for a long time. And I believe it deserves a spot on this list. Not only that, I believe that Leviathan is probably the best record in their discography. Due to it's sludgy vibe, and it's overall heaviness. - Zysoth
2
Lugal Ki En - Rings of Saturn

ALIENS AbDUCTING AND PrOBING hUMAN BEINGS FOR THE SAKE OF UNIVERSAL TAKEOVER!

Really, I love this album because of it's power. But the reason it's behind Leviathan is because of it's weak last few songs. Such as "Unsympathetic Intellect" And so forth. Despite the fact that I enjoy Unsympathetic Intellect. It falls just a bit short. - Zysoth
3
The Elysian Grandeval Galèriarch - Infant Annihilator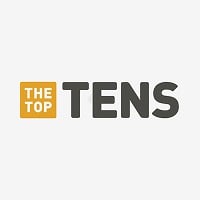 Infant Annihilator, you maniacs. Four Years after "The Palpable Leprosy of Pollution" The Internet dwellers we call a band come back with their latest record. Which nails it perfectly. While I don't enjoy all of the songs. The good songs outweigh the meh's. And a 17 Minute song for the sake of having a 17 minute song! AWESOME! - Zysoth
4
Xenocide - Aversions Crown

This is a nice album. I love this album as much as I do "The Elysian Grandeval Galeriarch", but I felt this fell a little short because of an absence of a single called "Parasites". It is such an amazing song. But to keep it up, it has tracks like "The Soulless Acolyte", "Erebus", and "Prismatic Abyss'. And I say that it deserves the number 4 spot. - Zysoth
5
The Violent Sleep of Reason - Meshuggah

Like the album in the #3 spot, This album falls short because of a few 'Meh' songs that I wouldn't listen to anyway. But what I find special about this album is how it was recorded live. And Thomas Haake's Drum work on this album amazed me. He's an impressive drummer. And I can't wait to hear more from the Djentaroo Giants. But for now, this is the middle album in the list. (I will expect many Disagreements here.) - Zysoth
6
Infinite Death - Thy Art is Murder

While this isn't an LP like the other albums. And I also lied about "No EP's", but I thought this album deserved a mention. It has an impressive select few songs, but I never really dug into them. But they are songs that I can enjoy when I'm in my 'Thy Art is Deathcore' mood. - Zysoth
7
The Somatic Defilement

This album by Whitechapel is an okay record. But It never stood out to me, as most of the songs were sort of Meh. But songs like "The Somatic Defilement", and "Fairy Fay" Were very nice. And the Introduction scared my pants off. - Zysoth
8
Ember to Inferno

This would have been my #1 Album if I were to still dig Metalcore. I still do, just not as much as I used to. But I dig a few songs on this record. Like The Introductory piece, "Pillars of Serpents", The later track "To Burn the Eye", and the Finale "When all Light Dies". It has it's merits, just I lost them when I moved into heavier music. Sorry Trivium. - Zysoth
9
Unto the Locust

This is a part of my "Groove Metal" Vibe. Despite this record being limited to 7 songs, And the fact that I only like about half of this record. I do appreciate it's groove and it's production. It's a very fine album from a very fine band. It's just not my favorite. - Zysoth
10
The Stage - Avenged Sevenfold

Hitting the bottom of this list is "The Stage". This isn't a bad album at all, and since I label it as a favorite. I consider it to be good. Just not as good as the others above. With The Title Track, "Simulation", and the Fifteen Minute Epic "Exist", I dig the new Progressive direction of Avenged Sevenfold, and I hope they keep this groove up in the future. - Zysoth
Recommended Lists
Related Lists

Greatest Metal Albums

Best Thrash Metal Albums

Best Progressive Metal Albums

Top 10 Best Nu Metal Albums

Top Ten Most Influential Metal Albums