Best Disney Channel Shows
Disney is love Disney is life, when it comes to Disney I loved ever since I was a few months old I started watching the Disney Pixar Films like Monsters, Inc and Toy Story then I started the original films and then the series and I have grew up watching them with my older sisters and I am now 16 years old and I have never stopped watching Disney Channel.
The Top Ten
1
That's So Raven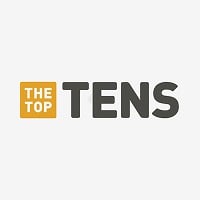 That's So Raven is an American supernatural teen sitcom television series. It debuted on the Disney Channel on January 17, 2003, and ended its run on November 10, 2007. The show had a spin-off series, Cory in the House. The series was nominated in 2005 and 2007 for Emmy Awards for Outstanding Children's ...read more.
First ever Disney Channel show to reach 100 episodes and is my favourite. That's So Raven is a show about a girl who has visions Raven Symone is really a talented actress and I love the actors and actresses who play as Chelsea, Eddie, Cory, Tanya and Victor. Cory in the House was a train wreck. But this show was the greatest ever. It had such an amazing story and I love how Raven has all these qualities e.g. Self-Esteem, Confidence, Respect. Raven is truly an inspiring role model.
2
Kim Possible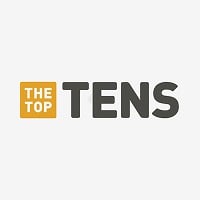 Kim Possible is an American animated children's television series created by Bob Schooley and Mark McCorkle for Disney Channel.
Kim Possible, is the true definition of feminism. Kim Possible is the most popular show and deserves it. My sisters were always wanting to be like her. I love how the creators make her a teenage girl who has more trouble in the real world than when she is saving the world. Kim Possible was my first ever crush and I am trying my hardest to find the show on a rerun on Disney Channel soon. Love it!
3
Recess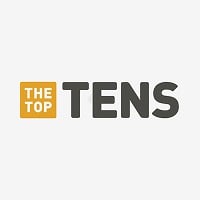 Recess is an American animated television series created by Paul Germain and Joe Ansolabehere and produced by Walt Disney Television Animation, with animation done by Grimsaem, Plus One Animation, Sunwoo Animation, and Toon City.
Recess, a show about a group of kids who cause mischief. It was so amazing, I still watch it on youtube. Mikey, Gus, Gretchen, Vince, T.J and my favourite Spinelli. I love how Spinelli is so tough and hardly submissive. What I love most about the show is how the main characters have feuds with all the groups and how a school looks in America. This was truly a great show.
4
The Suite Life of Zack and Cody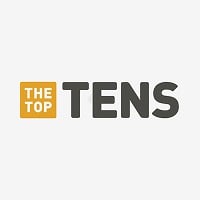 The Suite Life of Zack & Cody is an American sitcom created by Danny Kallis and Jim Geoghan. The series was first broadcast on Disney Channel on March 18, 2005, with 4 million viewers, making it the most successful premiere for Disney Channel in 2005. It was one of their first five shows available on ...read more.
The Suite Life of Zack and Cody, there was so no way The Suite Life on Deck could compete with the 'OG' it had so much mischief from real-life twin brothers Dylan and Cole and they showed hating each other in the show but loved each other off the set. I never had that relationship with my older brother as he was abusive. But The Suite Life of Zack and Cody had so much humour, great acting, amazing characters. I loved Zack, Cody, Maddie, Mr Moseby, Carrie and the underrated Estiban, but my favourite was London. Her spoiled girl attitude is what made the show hilarious, who wouldn't want her clothes.
5
Wizards of Waverly Place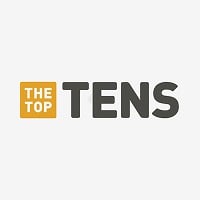 Wizards of Waverly Place is an American fantasy teen sitcom which ran from October 12, 2007 to January 6, 2012 on Disney Channel. The series was created by Todd J. Greenwald, and stars Selena Gomez, David Henrie and Jake T. Austin as three wizard siblings with magical abilities competing to win sole ...read more.
Wizards of Waverly Place, had contained so many memorable quotes and moments from Alex Russo, she was incredible. Justin had some funny moments. Max lacked intelligence a lot, which made him funny but also annoying. Ever since I knew one of them would be a family wizard, I knew it would be Alex. The series had fantasy/adventure/comedy/horror/action it was a really amazing show. I deserves to be in my top 5
6
Phineas and Ferb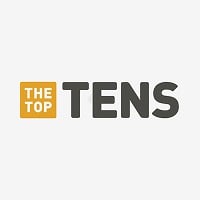 Phineas and Ferb is an American animated comedy-musical television series. Originally broadcast as a one-episode preview on August 17, 2007 and again previewed on September 28, 2007, the series officially premiered on February 1, 2008 and ended on June 12, 2015 on Disney Channel, and follows Phineas ...read more.
It's about boys who made inventions. Who hasn't wanted a rollercoaster, tree house robot and/or beach in their back garden. What makes this show hilarious is how Candace is never able to bust Phineas and Ferb. But what I love most is Perry and of how he is a secret agent. Perry is my favourite character. When they had to say goodbye in a movie I cried so much.
7
Lizzie Mcguire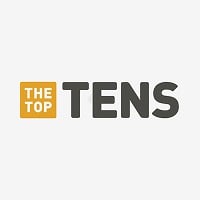 Elizabeth Brooke McGuire, famously known as Lizzie, is the main character in the show. She is portrayed as a caring, rational, and cooperative person, although her animated alter-ego displays her true feelings from time to time.
Lizzie Mcguire was an amazing show, he acting was so great. Even from Hilary Duff. Lizzie Mcguire could turn a live action character into a cartoon which made the show even better. I didn't get to watch much of this show either but I truly did love it.
8
The Proud Family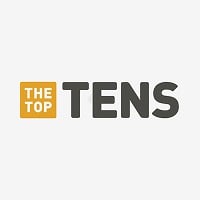 The Proud Family is an American animated sitcom that ran on Disney Channel from September 15, 2001 to August 19, 2005.
Even though I didn't get to watch The Proud Family much I still loved this show. The first ever animated show to air on Disney Channel, plus I love how my sisters were being so relatable to Penny Proud. This is the main reason it is #8 on my list. I love the show.
9
Good Luck Charlie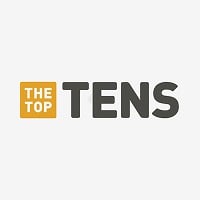 Good Luck Charlie is an American sitcom that originally aired on Disney Channel from April 4, 2010, to February 16, 2014. The series' creators, Phil Baker and Drew Vaupen, wanted to create a program that would appeal to entire families, not just children.
This show aired in 2010 and ended in 2014. Even though it is not old school, I still loved this show. It contained so much humour, mostly from Teddy, P.J, Gabe and Charlie. Charlie can be quite relatable which makes her the star of the show of how she is towards Toby. Who has never been jealous of a younger baby which your related to. Plus what made the show good is all the video diaries and how Teddy always says "Good Luck Charlie! "
10
Hannah Montana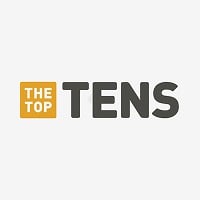 Hannah Montana, also known as Hannah Montana Forever for the fourth and final season, is an American musical comedy series created by Michael Poryes, Rich Correll, and Barry O'Brien which focused on Miley Stewart, a teenager living a double life as an average schoolgirl by day and a famous recording ...read more.
Hannah Montana had some moments which I liked and disliked but this show brought back so many memories. I love some of the songs and the story escpecially when it includes Miley and Billy Ray Cyrus but what I love the most is the personality of the characters Miley and Lilly, this is true friendship. What gets this on the top spot is the actor who is supposed to be Miley Cyrus's brother he and Miley Cyrus have a huge age difference.