Martin Canine's Favorite Music Albums as of September 4th, 2017
Martin_Canine
This has got to be the worst idea I ever had on this site. Not this list here, the one I made that I just generally called "Albums TheTopTens User Martin Canine Considers His Favorites". As if the items on the list were set in stone and my opinion would never change. Actually, it already did kind of change in the few months in between. Do you know when you just got an album a few days ago and it absolutely blows you away but then it wears off a few weeks later? Or in turn if you listen to an album, think it's quite good and that's it, but you keep on listening to it again and again - and all of a sudden you truly love it? Or maybe you are right now in a mood where you like certain genres or artists simply more than others? All of these are reasons why such lists are never constant. Apart from the fact that you constantly discover new albums, and many of which you grow to love.
Now I decided to update my original list. You will find many albums from it on here as well, as well as some I exchanged. Some positions have changed very much. This list will contain a fair deal of music you won't like. And even worse: it will contain music that you love but ranks way lower than the music you hate. But this is my personal list.
What does it take for a record to make it onto the list? The album has to really please me. Duh. That's all there is to it. Whether this is reached by excellent musical quality, deep sociocritical lyrics or simply a whole lot of fun doesn't matter at all. I have my reasons why I love these albums, and I wouldn't want to miss them for whatever reasons. Some are the works of a genius, other simply sound very good and entertained me to an outstandingly high level. I am aware the majority of items on the list are 90s and up, while the most acclaimed albums were released much earlier. I do highly respect them, but they don't mean as much to me personally.
Now, to make it a little more interesting - or in case TheTopTens accidentally screws up the order - here is the list in reverse order, starting at number 60, going up all the way to number 1. Why 60 you ask? Because I used this amount last time. Probably simply because I couldn't make up my mind which of the 11 remaining albums I have shortlisted would make the top 50. But I really can't tell.
60. Missing Heart - Mystery
59. Miranda Lambert - Crazy Ex-Girlfriend
58. An Cafe - Hikagyaku Ziprock
57. Tuomas Holopainen - The Life and Times of Scrooge
56. Björk - Debut
55. The Birthday Massacre - Violet
54. Marilyn Manson - Mechanical Animals
53. Casper - XOXO
52. Kollegah - Zuhältertape, Vol. 4
51. Falling in Reverse - The Drug in Me is You
50. My Chemical Romance - Welcome to the Black Parade
49. Tokio Hotel - Scream
48. Kanye West - The College Dropout
47. Silbermond - Verschwende deine Zeit
46. Nelly Furtado - Folklore
45. Anastacia - Anastacia
44. Insane Clown Posse - The Mighty Death Pop!
43. Linkin Park - Hybrid Theory
42. Lady Gaga - The Fame Monster
41. Megumi Hayashibara - Iravati
40. Prince & The Revolution - Purple Rain
39. Nickelback - Dark Horse
38. Dat Adam - Hydra 3D
37. Falco - Einzelhaft
36. Madonna - American Life
35. Dionne Warwick - Valley of the Dolls
34. Macklemore & Ryan Lewis - The Heist
33. Nightwish - Oceanborn
32. Pink Floyd - The Wall
31. M2M - Shades of Purple
30. Shakira - Oral Fixation, Vol. 2
29. P!nk - I'm Not Dead
28. Casper, Favorite, Kollegah & Shiml - Chronik II
27. Die Ärzte - Die Bestie in Menschengestalt
26. Bushido - Vom Bordstein bis zur Skyline
25. Within Temptation - The Silent Force
24. Björk - Post
23. Nina Hagen Band - Nina Hagen Band
22. Rodriguez - Coming From Reality
21. Insane Clown Posse - The Great Milenko
20. Queen - Innuendo
19. Madonna - True Blue
18. Die Ärzte - Debil
17. Kollegah - Zuhältertape, Vol. 3
16. Alexandra - Alexandra
15. Eminem - The Marshall Mathers LP
14. Various Artists - The Lion King 2: Simba's Pride
13. Rammstein - Sehnsucht
12. Nena - Nena feat. Nena
11. Nightwish - Once
10. Kanye West - My Beautiful Dark Twisted Fantasy
9. Rammstein - Mutter
8. SpongeBozz - Started From the Bottom / Krabbenkoke Tape
7. Rodriguez - Cold Fact
6. Vanilla Ninja - Blue Tattoo
5. Various Artists - The Lion King
4. Kollegah - King
3. Madonna - Ray of Light
2. Within Temptation - Mother Earth
1. Nightwish - Century Child
So, that's it. Any surprises in this furious mix of pop, emo, hip hop and that little touch of symphonic metal? If you know me well, you are probably wondering why I chose exactly this Nickelback album. All of my absolute favorite songs by the band are on other albums (namely "Believe It Or Not", "Fly", "Where?", "Leader of Men" and more recently "Feed the Machine"), and in the past I called "The State", "The Long Road" and "Curb" their greatest albums - and their newest record "Feed the Machine" close to topping everything that they have released before - and I still have to stay that they are musically superior, but "Dark Horse" is the album I listen to most often in its entirety, it doesn't really have any tracks to skip. SpongeBozz's "Started From the Bottom / Krabbenkoke Tape" is pretty recent, as it was released in June 2017, so putting it into my top ten may seem a little rushed, but I can tell you that there is barely a hip hop album I listened to that excessively in the months after I got it than this double album. Maybe this will change in the future, but then again, this list is not permanent and will probably be updated again.
---
If you want to compare this recent list to the previous one to see what has changed, here is the older one (note that I still love the albums I removed from the updated list, it's just that at the moment felt that I like others a bit more):
60. Megumi Hayashibara - Sphere (1994)
59. Nightwish - Endless Forms Most Beautiful (2015)
58. Kanye West - The College Dropout (2005)
57. An Cafe - Hikagyaku Ziprock (2013)
56. Miranda Lambert - Crazy Ex-Girlfriend (2007)
55. Within Temptation - Enter (1997)
54. Linkin Park - Minutes to Midnight (2007)
53. Björk - Homogenic (1997)
52. Rodriguez - Coming From Reality (1971)
51. Tokio Hotel - Humanoid (2009)
50. Shakira - Oral Fixation, Vol. 2 (2005)
49. Rammstein - Herzeleid (1994)
48. Marilyn Manson - Mechanical Animals (1998)
47. Liz Phair - Exile in Guyville (1993)
46. Kollegah - Zuhältertape, Vol. 3 (2009)
45. Die Ärzte - Die Bestie in Menschengestalt (1993)
44. Nena - Feuer und Flamme (1985)
42. Linkin Park - Hybrid Theory (2000) & Meteora (2003)
41. My Chemical Romance - The Black Parade (2007)
40. Madonna - Bedtime Stories (1994)
39. Nick Cave and the Bad Seeds - Murder Ballads (1996)
38. Garth Brooks - No Fences (1990)
37. Silbermond - Verschwende deine Zeit (2004)
36. Megumi Hayashibara - Iravati (1997)
35. Lady Gaga - The Fame Monster (2009)
34. Michael Jackson - Bad (1987)
33. Nena - Nena feat. Nena (2002)
32. Prince - Purple Rain (1984)
31. Eminem - The Eminem Show (2002)
30. M2M - Shades of Purple (2000)
29. The Doors - Strange Days (1967)
28. Dat Adam - Hydra 3D (2016)
27. Pink Floyd - The Wall (1979)
26. Queen - Innuendo (1991)
25. P!nk - I'm Not Dead (2006)
24. Evanescence - Fallen (2003)
23. Madonna - American Life (2003)
22. Michael Jackson - HIStory (1995)
21. Nightwish - Oceanborn (1998)
20. Nirvana - In Utero (1993)
19. Tuomas Holopainen - The Life and Times of Scrooge (2014)
18. Nina Hagen Band - Nina Hagen Band (1978)
17. Björk - Post (1995)
16. Madonna - True Blue (1986)
15. Within Temptation - The Silent Force (2004)
14. Eminem - The Marshall Mathers LP (2000)
13. Various Artists - The Lion King 2: Simba's Pride (2004; movie released in 1998)
12. Tokio Hotel - Scream (2007)
11. Kollegah - King (2014)
10. Nightwish - Once (2004)
8. Rammstein - Sehnsucht (1997) & Mutter (2001)
7. Kanye West - My Beautiful Dark Twisted Fantasy (2010)
6. Rodriguez - Cold Fact (1970)
5. Vanilla Ninja - Blue Tattoo (2005)
4. Madonna - Ray of Light (1998)
3. Various Artists - The Lion King (1994)
2. Within Temptation - Mother Earth (2001) 1. Nightwish - Century Child (2002)
The Top Ten
1
Century Child - Nightwish

2
Mother Earth - Within Temptation

3
Ray of Light - Madonna

4
King - Kollegah

5
The Lion King: Original Motion Picture Soundtrack - Various Artists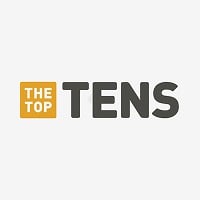 6
Blue Tattoo - Vanilla Ninja

7
Cold Fact - Rodriguez

8
Started from the Bottom / KrabbenKoke Tape - SpongeBozz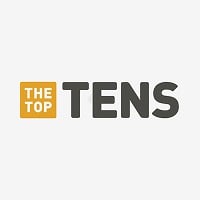 9
Mutter-Rammstein

10
My Beautiful Dark Twisted Fantasy - Kanye West

The Contenders
11
Once - Nightwish

12
Nena Feat. Nena - Nena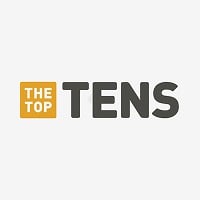 13
Sehnsucht - Rammstein

14
The Lion King 2: Simba's Pride - Various Artists

15
The Marshall Mathers LP - Eminem

16
Alexandra - Alexandra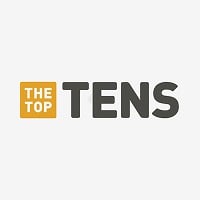 17
Zuhältertape, Vol. 3 - Kollegah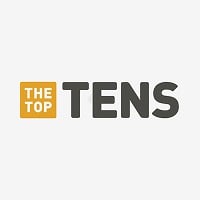 18 Debil - Die Ärzte
19
True Blue - Madonna

20
Innuendo - Queen

21
The Great Milenko - Insane Clown Posse

22
Coming from Reality - Rodriguez

23
Nina Hagen Band - Nina Hagen Band

24
Post - Björk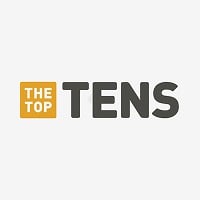 25
The Silent Force - Within Temptation

26
Vom Bordstein Bis Zur Skyline - Bushido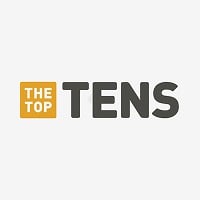 27
Die Bestie in Menschengestalt - Die Ärzte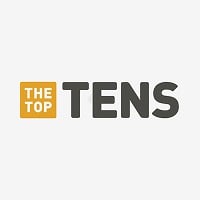 28
Chronik II - Kollegah, Favorite, Shimla & Casper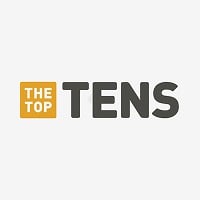 29
I'm Not Dead - P!NK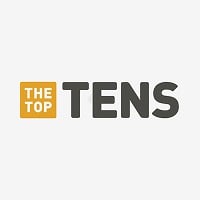 30
Oral Fixation, Vol. 2 - Shakira

31
Shades of Purple - M2M

32
The Wall - Pink Floyd

33
Oceanborn - Nightwish

34
The Heist - Mackelmore and Ryan Lewis

35
Valley of the Dolls - Dionne Warwick

36
American Life - Madonna

37
Einzelhaft - Falco

38
Hydra 3D - Dat Adam

39
Dark Horse - Nickelback

40
Purple Rain - Prince & The Revolution

41
Iravati - Megumi Hayashibara

42
The Fame Monster - Lady Gaga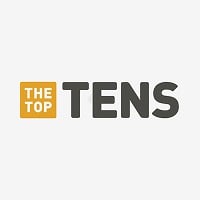 43
Hybrid Theory - Linkin Park

44
The Mighty Death Pop - Insane Clown Posse

45
Anastacia - Anastacia

46
Folklore - Nelly Furtado

47
Verschwende Deine Zeit - Silbermond

48
The College Dropout - Kanye West

49
Scream - Tokio Hotel

50
The Black Parade - My Chemical Romance

Recommended Lists