Martin Canine's Favorite Music Albums as of September 4th, 2017
This has got to be the worst idea I ever had on this site. Not this list here, the one I made that I just generally called "Albums TheTopTens User Martin Canine Considers His Favorites". As if the items on the list were set in stone and my opinion would never change. Actually, it already did kind of change in the few months in between. Do you know when you just got an album a few days ago and it absolutely blows you away but then it wears off a few weeks later? Or in turn if you listen to an album, think it's quite good and that's it, but you keep on listening to it again and again - and all of a sudden you truly love it? Or maybe you are right now in a mood where you like certain genres or artists simply more than others? All of these are reasons why such lists are never constant. Apart from the fact that you constantly discover new albums, and many of which you grow to love.

Now I decided to update my original list. You will find many albums from it on here as well, as well as some I exchanged. Some positions have changed very much. This list will contain a fair deal of music you won't like. And even worse: it will contain music that you love but ranks way lower than the music you hate. But this is my personal list.
What does it take for a record to make it onto the list? The album has to really please me. Duh. That's all there is to it. Whether this is reached by excellent musical quality, deep sociocritical lyrics or simply a whole lot of fun doesn't matter at all. I have my reasons why I love these albums, and I wouldn't want to miss them for whatever reasons. Some are the works of a genius, other simply sound very good and entertained me to an outstandingly high level. I am aware the majority of items on the list are 90s and up, while the most acclaimed albums were released much earlier. I do highly respect them, but they don't mean as much to me personally.

Now, to make it a little more interesting - or in case TheTopTens accidentally screws up the order - here is the list in reverse order, starting at number 60, going up all the way to number 1. Why 60 you ask? Because I used this amount last time. Probably simply because I couldn't make up my mind which of the 11 remaining albums I have shortlisted would make the top 50. But I really can't tell.

60. Missing Heart - Mystery
59. Miranda Lambert - Crazy Ex-Girlfriend
58. An Cafe - Hikagyaku Ziprock
57. Tuomas Holopainen - The Life and Times of Scrooge
56. Björk - Debut
55. The Birthday Massacre - Violet
54. Marilyn Manson - Mechanical Animals
53. Casper - XOXO
52. Kollegah - Zuhältertape, Vol. 4
51. Falling in Reverse - The Drug in Me is You
50. My Chemical Romance - Welcome to the Black Parade
49. Tokio Hotel - Scream
48. Kanye West - The College Dropout
47. Silbermond - Verschwende deine Zeit
46. Nelly Furtado - Folklore
45. Anastacia - Anastacia
44. Insane Clown Posse - The Mighty Death Pop!
43. Linkin Park - Hybrid Theory
42. Lady Gaga - The Fame Monster
41. Megumi Hayashibara - Iravati
40. Prince & The Revolution - Purple Rain
39. Nickelback - Dark Horse
38. Dat Adam - Hydra 3D
37. Falco - Einzelhaft
36. Madonna - American Life
35. Dionne Warwick - Valley of the Dolls
34. Macklemore & Ryan Lewis - The Heist
33. Nightwish - Oceanborn
32. Pink Floyd - The Wall
31. M2M - Shades of Purple
30. Shakira - Oral Fixation, Vol. 2
29. P!nk - I'm Not Dead
28. Casper, Favorite, Kollegah & Shiml - Chronik II
27. Die Ärzte - Die Bestie in Menschengestalt
26. Bushido - Vom Bordstein bis zur Skyline
25. Within Temptation - The Silent Force
24. Björk - Post
23. Nina Hagen Band - Nina Hagen Band
22. Rodriguez - Coming From Reality
21. Insane Clown Posse - The Great Milenko
20. Queen - Innuendo
19. Madonna - True Blue
18. Die Ärzte - Debil
17. Kollegah - Zuhältertape, Vol. 3
16. Alexandra - Alexandra
15. Eminem - The Marshall Mathers LP
14. Various Artists - The Lion King 2: Simba's Pride
13. Rammstein - Sehnsucht
12. Nena - Nena feat. Nena
11. Nightwish - Once
10. Kanye West - My Beautiful Dark Twisted Fantasy
9. Rammstein - Mutter
8. SpongeBozz - Started From the Bottom / Krabbenkoke Tape
7. Rodriguez - Cold Fact
6. Vanilla Ninja - Blue Tattoo
5. Various Artists - The Lion King
4. Kollegah - King
3. Madonna - Ray of Light
2. Within Temptation - Mother Earth
1. Nightwish - Century Child

So, that's it. Any surprises in this furious mix of pop, emo, hip hop and that little touch of symphonic metal? If you know me well, you are probably wondering why I chose exactly this Nickelback album. All of my absolute favorite songs by the band are on other albums (namely "Believe It Or Not", "Fly", "Where?", "Leader of Men" and more recently "Feed the Machine"), and in the past I called "The State", "The Long Road" and "Curb" their greatest albums - and their newest record "Feed the Machine" close to topping everything that they have released before - and I still have to stay that they are musically superior, but "Dark Horse" is the album I listen to most often in its entirety, it doesn't really have any tracks to skip. SpongeBozz's "Started From the Bottom / Krabbenkoke Tape" is pretty recent, as it was released in June 2017, so putting it into my top ten may seem a little rushed, but I can tell you that there is barely a hip hop album I listened to that excessively in the months after I got it than this double album. Maybe this will change in the future, but then again, this list is not permanent and will probably be updated again.

---

If you want to compare this recent list to the previous one to see what has changed, here is the older one (note that I still love the albums I removed from the updated list, it's just that at the moment felt that I like others a bit more):

60. Megumi Hayashibara - Sphere (1994)
59. Nightwish - Endless Forms Most Beautiful (2015)
58. Kanye West - The College Dropout (2005)
57. An Cafe - Hikagyaku Ziprock (2013)
56. Miranda Lambert - Crazy Ex-Girlfriend (2007)
55. Within Temptation - Enter (1997)
54. Linkin Park - Minutes to Midnight (2007)
53. Björk - Homogenic (1997)
52. Rodriguez - Coming From Reality (1971)
51. Tokio Hotel - Humanoid (2009)
50. Shakira - Oral Fixation, Vol. 2 (2005)
49. Rammstein - Herzeleid (1994)
48. Marilyn Manson - Mechanical Animals (1998)
47. Liz Phair - Exile in Guyville (1993)
46. Kollegah - Zuhältertape, Vol. 3 (2009)
45. Die Ärzte - Die Bestie in Menschengestalt (1993)
44. Nena - Feuer und Flamme (1985)
42. Linkin Park - Hybrid Theory (2000) & Meteora (2003)
41. My Chemical Romance - The Black Parade (2007)
40. Madonna - Bedtime Stories (1994)
39. Nick Cave and the Bad Seeds - Murder Ballads (1996)
38. Garth Brooks - No Fences (1990)
37. Silbermond - Verschwende deine Zeit (2004)
36. Megumi Hayashibara - Iravati (1997)
35. Lady Gaga - The Fame Monster (2009)
34. Michael Jackson - Bad (1987)
33. Nena - Nena feat. Nena (2002)
32. Prince - Purple Rain (1984)
31. Eminem - The Eminem Show (2002)
30. M2M - Shades of Purple (2000)
29. The Doors - Strange Days (1967)
28. Dat Adam - Hydra 3D (2016)
27. Pink Floyd - The Wall (1979)
26. Queen - Innuendo (1991)
25. P!nk - I'm Not Dead (2006)
24. Evanescence - Fallen (2003)
23. Madonna - American Life (2003)
22. Michael Jackson - HIStory (1995)
21. Nightwish - Oceanborn (1998)
20. Nirvana - In Utero (1993)
19. Tuomas Holopainen - The Life and Times of Scrooge (2014)
18. Nina Hagen Band - Nina Hagen Band (1978)
17. Björk - Post (1995)
16. Madonna - True Blue (1986)
15. Within Temptation - The Silent Force (2004)
14. Eminem - The Marshall Mathers LP (2000)
13. Various Artists - The Lion King 2: Simba's Pride (2004; movie released in 1998)
12. Tokio Hotel - Scream (2007)
11. Kollegah - King (2014)
10. Nightwish - Once (2004)
8. Rammstein - Sehnsucht (1997) & Mutter (2001)
7. Kanye West - My Beautiful Dark Twisted Fantasy (2010)
6. Rodriguez - Cold Fact (1970)
5. Vanilla Ninja - Blue Tattoo (2005)
4. Madonna - Ray of Light (1998)
3. Various Artists - The Lion King (1994)
2. Within Temptation - Mother Earth (2001) 1. Nightwish - Century Child (2002)
The Top Ten
1
Century Child - Nightwish

2
Mother Earth - Within Temptation

3
Ray of Light - Madonna

4
King - Kollegah

5
The Lion King: Original Motion Picture Soundtrack - Various Artists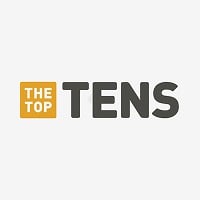 6
Blue Tattoo - Vanilla Ninja

7
Cold Fact - Rodriguez

8
Started from the Bottom / KrabbenKoke Tape - SpongeBozz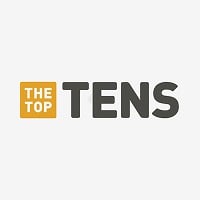 9
Mutter-Rammstein

10
My Beautiful Dark Twisted Fantasy - Kanye West

The Contenders
11
Once - Nightwish

12
Nena Feat. Nena - Nena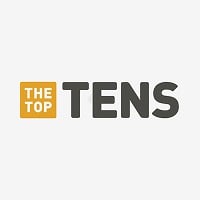 13
Sehnsucht - Rammstein

14
The Lion King 2: Simba's Pride - Various Artists

15
The Marshall Mathers LP - Eminem

16
Alexandra - Alexandra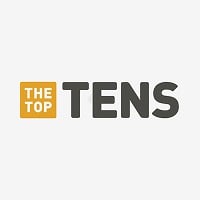 17
Zuhältertape, Vol. 3 - Kollegah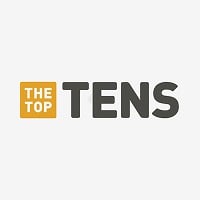 "Zuhältertape, Vol. 3" is when Kollegah reached maximum quality for the first time. He has always had outstanding lyrical quality, a way of understanding and playing with the German language that no other rapper has. But he often rapped over weak beats, had a too carefree delivery or in general felt more light hearted and tongue in cheek. On her, the beat work is top notch, Kollegah triples his rhyming ability and takes his pimp persona more seriously, really imitating it. The highlight is a collaboration with a young unknown rapper called Sun Diego on which the two act as a perfect theme and structured the song's lyrics and flow perfectly so they harmonize best as one force aiming at you with maximum impact. The same rapper would later re-name himself SpongeBozz and become Kollegah's biggest enemy.
18
Debil - Die Ärzte
Die Ärzte's debut album is a celebration of their unique humor, and the start of a legendary career that would lead to them becoming part of the German music olymp. But on "Debil", which remotely translates to "retarded", there is nothing of their later political input. There are joyful pop punk tracks about lifesavers with sing alobg choruses, a lovesong sung in-character as a young child, an intentionally provocatively tasteless song about bestiality, an addictive Western themed song, a rock'n'roll-ish song criticizing a mean guy who is unfriendly to everyone. If you understand the lyrics, end the album at track 12. The last song is a horror themed "lullaby" that is pure nightmare fuel. But the first 12 songs... fun, fun, fun.
19
True Blue - Madonna

"True Blue" was when Madonna discovered her artistic ambition. Her first two albums were radio pop which had her vocals pitched way higher, and she did not have much creative input. On this album however she topped everything that was there before in the pop world. The songs were musically more advanced than her previous records and her lyrics became short tales, often filled with sentiment. Even some of the more poppy tracks are way richer than what you would expect.
20
Innuendo - Queen

There is no doubt Queen had countless hits and numerous truly amazing albums, but the one album I love more than anything else by them is "Innuendo". And not only because it was Freddie's swan song, which is of course a fact that runs through the record like a common thread, also because it feels like every other Queen album was released as a set up for this. The title track triples the opulence of "Bohemian Rhapsody", "I'm Going Slightly Mad" is their greatest (even though a tad bit psychotic) pop song and the cinematic grande finale "The Show Must Go On" must give you goosebumps.
21
The Great Milenko - Insane Clown Posse

For all the hate the Insane Clown Posse get in their home country, I feel all the better saying this album here is one of my favorite American hip hop albums of all time. Im fact, it does the same Die Ärzte did on "Die Bestie in Menschengestalt", just in the American hip hop genre: for the first time in their career they showed that they are able of social commentary, but nevertheless showed more of their crass humor than ever. "Halls of Illusions" (their best song) has one of the most creative ways of seriously talking about the issue of domestic violence, "Under the Moon" is one of the most intense storytelling tracks I know, "How Many Times?" describes the frustration of everyday life starting to boil more and more, "Hellalujah" is a cynical take on the commercialism of religion, "Piggy Pie" has the rappers haunt three people who lived terrible lives. And in between... they also have some of the most stupidly funniest songs of all time, e.g. "The Neden Game" and "What is a ...more
22
Coming from Reality - Rodriguez

Of course, I only know Rodriguez because of "Searching For Sugar Man". I wish it was different though. Not because I dislike the movie in any way, but because it shows that he really is entirely unknown outside of South Africa (and Australia). I get the feeling most people who started listening to him now listen to the music like they would listen to a soundtrack, but... the songs are really wonderful. He has a way with words I have hardly heard anywhere else. It gives me a feeling that it comes straight from his soul, and he uses strains of thoughts you don't hear often - "A Most Disgusting Song" for example. Plus the songs are wonderfully composed. "Coming From Reality" contains my favorite song by him, "To Whom It May Concern". I still hope he will release a third album, but maybe it will never happen. He could easily now, but it seems he doesn't want to.
23
Nina Hagen Band - Nina Hagen Band

This is not unlikely the birth of German punk. For English or American audiences it may sound more like glam rock, but for Germans, this was punk. Hagen shrieks, grunts, rocks out like a rock'n'roller and sings melodramatically operatic just to end up in an intentionally ugly and hoarse "huh huh huuuh". Her lyrics revolve around abbortion, homosexuality and masturbation - she just came from East to West Germany and celebrates the newly won freedom with no holds barred female and sexual independence. And her band, who would later become Spliff, composed often melodic, sometimes hard, sometimes melodramatic and always awesome instrumentals to back that up. This album.us a classic everybody knows and loves - except AllMusic who awarded it 2 stars without any review. I'll never get over that.
24
Post - Björk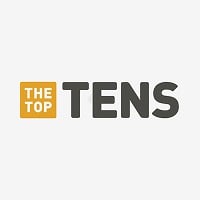 Compared to "Debut", Björk got a lot more varied in her sound on her second record as an artist and already hints at the big ambitions she would develop later on. Even though albums like "Biophilia", "Vulnicura" or "Homogenic" are masterpieces of their own, "Post" is by far my favorite. Because on here, she sounds as excited as could get, as if she was about to explore a world of music whose gates have just opened for here. How could you not want to run through the meadows during the verses of "Hyperballad", them jump into the water when it hits the chorus and scream "I'm Aliiiiiiive!!!!!"?
25
The Silent Force - Within Temptation

Within Temptation's "The Silent Force" is so beautifully bombastic, so gracefully sung and melodiously composed that it feels like an enchanting trip into a world beyond our imagination. It is an album that touches me because of its sheer overwhelming beauty. Its individual songs all have unique melodies that can only come from a magical being.
26
Vom Bordstein Bis Zur Skyline - Bushido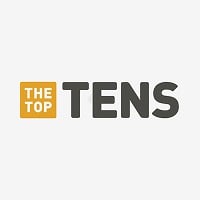 Bushido's debut solo album is the most important German hip hop album of all time. If it hadn't been released, no one would know how German hip hop would sound like today and if it became as huge as it is today. The album's outstandingly sinister and dark street tone, soundtrack sampling heavy production, level of violent content, flow, entire image,... everything became the basis for every other tough rapper afterwards. Before that, rappers weren't even tough, and before that, German hip hop was either pop rap or based on American hip hop. This album brought German hip hop its own identity and slowly made it more popular than American rap over here. Bushido became the best selling German rapper since then.
The album still sounds highly atmospheric and exciting, yet it is still indexed - the only album on my list that is. And no, I don't own it, but it's uploaded on YouTube countless times making the indexing useless.
27
Die Bestie in Menschengestalt - Die Ärzte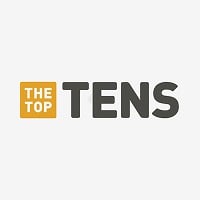 It is impossible not to love Die Ärzte. They are a band full of so much random, raunchy and unique humor that you won't hear anywhere else while at the same time being fully capable of intelligent and powerful political statements. This album was their comeback in 1993 after a 5 yeae hiatus. And it was the first time they have ever shown their political side. "Schrei nach Liebe" became the best known German protest song of all time (against neonazis) and, in my opinion, is the greatest German song of all time. The rest of the album is a mix of their silly humor and their newly developed serious style, all in outstanding musical quality.
28
Chronik II - Kollegah, Favorite, Shimla & Casper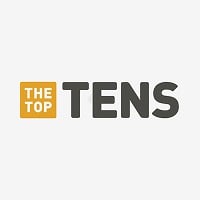 Kollegah. Favorite. Casper. The combination of these three amazing German music artists can only be good. Shiml (not "Shimla") is not only not much known, he's also the artist with the least contributions: he's only heard on 4 of the 17 full songs (and a skit) - Kollegah and Casper are featured on 6 each and Favorite on 8.
Nevertheless, what we get is an action packed hip hop release that's as diverse as can be. Kollegah delivers highly clever thug rap with his trademark complex rhyming, the genre bending Casper who truly shows that "a punk can spit better than the other jerks of the time", and the ever deranged Favorite who sounds constantly drugged and crazy. And on his few songs Shiml seems to have an unusually advanced vocabulary. The album is a lot of fun, with the rappers taking aim at other rap labels, mocking trending hits or simply bragging - but there are also some serious moments such as Casper's sensitive conscious track about child abuse by their own father, ...more
29
I'm Not Dead - P!NK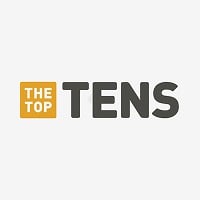 P!nk has a charismatic presence on her record that is usually associated with great female musicians of the rock genre, and naturally, the music she showcases on "I'm Not Dead" is only pop on the first look. "U + Ur Hand" is the definition of female badassdom, "Stupid Girls" is an aware criticism of superficiality of modern women and "Conversations With My 13 Year Old Self" she explores the loneliness she felt as a child when nobody seemed to care for her, which adds to the picture of how her character developed.
30
Oral Fixation, Vol. 2 - Shakira

Shakira never started off as a Latin pop singer, but as a singer-songwriter that even embraces certain folk elements. On her two "Oral Fixation"/"Fijacion Oral" albums she goes back to this, and instead of poppy summer albums we got songs which often touch on genres such as rock, gospel or soul. "Oral Fixation, Vol. 2" is more musically varied than its Spanish language counterpart, which is also a really fine and surprisingly calm album, and features songs of a great lyrical and singing talent.
31
Shades of Purple - M2M

"Shades of Purple" is the ultimate teen pop record - as it is the most authentic one. By far. Its songs were written and performed by two teenage best friends (who would grow apart after only two albums and start individual careers with different genres), and contain many of the little insecurities, joys or mistakes that happen in the time when you are about to leave childhood behind. The two singer-songwriters (who also play the guitar) aren't products that came out of a label's mind. They capture the bumps along the way to adulthood in the most relatable of ways - no melodrama, and no fake image.
32
The Wall - Pink Floyd

I figured out many Pink Floyd hate this album or at least don't like it. In turn, I wouldn't consider myself a massive fan, but I just love this album. The two discs offer some of the most bombastic songs I have ever heard, that are filled with leitmotifs, mirrored images, clever storylines/episodes, Freudian, sociocritical and satirical elements, and a massive showdown in "The Trial". And the unsettling folk of "Goodbye Blue Sky". But like the movie, this is one big work and actually shouldn't be separated in its individual songs.
33
Oceanborn - Nightwish

Somehow "Angels Fall First" is considered a studio album, even though Holopainen himself regards it as demos that somehow managed to get a proper release. When you listen to the massive step forward to their second album "Oceanborn", it's no wonder. Do you see the image on the cover? This is how the album sounds like. Spheric, operatic, mystical, biblical, magical, dark, poetic, epic. It is like the soundtrack to an ancient prophecy, at night.
34
The Heist - Mackelmore and Ryan Lewis

Macklemore is one of the most lyrical rappers alive. Who else could write a song about shoes that ends up in me having literal goosebumps all over my body? Macklemore has this sense for intelligent und unusual wordings and premises that only the greatest of artists have, and he ties it into both his fun and his sociocritical songs. He isn't afraid of abstract imagery and doesn't try to come across as trying to fulfill any stereotype. And Ryan Lewis... he is a genius. The music he produces goes far beyond the hip hop genre, it is often more suited for a Broadway music. I have barely heard anything at such a huge scale in this sort of music.
35
Valley of the Dolls - Dionne Warwick

There are countless amazing soul legends from the 60s, and each of them had numerous albums, and I am sorry to say that I don't know nearly enough. What I do have is a 5 album set by Dionne Warwick and I must say that this one record is especially outstanding. Perfect composition, perfect performance. What I like is that she never oversings the songs. The verses are calm and gentle, and the choruses loud and strong - and she always sticks to the melody.
36
American Life - Madonna

Oh, how did I love this album as a kid before truly understanding it. Madonna is one of my favorite artists of all time and she has never sounded more experimental, gritty and edgy as on here. The entire album has a minimalistic sound built mostly around three elements next to Madonna's voice: acoustic guitars, basic drum kits and an 8 bit like synthesizer. Only occasionally there are strings that are looped. Of course, this is a sound many people did neither expect nor wanted to hear, but it's one of the roughest experiences you can find when listening to a Madonna album.
37
Einzelhaft - Falco

Falco is not unlikely one of the most misunderstood musician outside of his jome country. He got great reviews, yes, but what do those say? He makes fun music that is pop pleasure, they say. To everyone who judges this great, difficult and intense personality by a bubblegum song about Mozart, I would suggest you to take a close listen to his gritty debut album "Einzelhaft", and his tales about heroin and cocaine, political corruption and the Viennese underground scene.
38
Hydra 3D - Dat Adam

The movement Dat Adam started came out of a direction nobody expected it to come from: YouTube. Taddl and Ardy, formerly Lets Players on YouTubers, said "Stop. We slow down for a second", abandoned YouTube, founded a group with producer Marley and started to spread values we all know we should have but few of us really do. It's as if they looked at our society and suddenly realized we're as far away from where we should be as we could possibly be - but also that it's not too late to make a change yet. They developed their own slang and ideals and shared them with their fans. At the same time, they also know how to have a fun time - which mostly has to do with anime and weed.

PS: The music is experimental hip hop, leaning towards electronica.
39
Dark Horse - Nickelback

I don't think there is any Nickelback album as fillerless and diverse as "Dark Horse". The group embraces cool party rock as much as ballads with actually meaningful lyrics, and all of them work perfectly. "Burn It To The Ground" may be one of the few non-techno and non-pop songs I would play at a party, the naughty "Next Go Round" is one of my most played songs according to my phone -
but then, "Gotta Be Somebody" deals with being afraid of being lonely and "If Today Was Your Last Day" acknowledges she would live for the moment. The band believably delivers both sides, and I can't understand how people can hate that.
40
Purple Rain - Prince & The Revolution

I have discovered Prince just months before he died. A true pity, he was a great musician, but he left a legacy full of great albums. That's not to say all of them are great (with that many, of course some are better than others), but the ones that are are truly great. "Purple Rain" is a collection if 9 outstanding songs that are rich in sound and often combine the typical 80s pop sound with the qualities of rock and soul. Starting with the rock'n'roll-ish "Let's Go Crazy" and ending with the epic title track, and in between we got my favorite song by him, "When Doves Cry" - poppy, with great lyrics and a really cool guitar solo.
41
Iravati - Megumi Hayashibara

"Iravati" is a perfect example for how music manages to break every language bareer. I have discovered this album on YouTube sometime in 2008 (you know, when the sound was all low quality), then it was taken off, but the memory of the music still enchanted me, until years later I actually bought this as a Japanese import. The album is only available there, and over here I couldn't even download it. When I put it in my CD player I immediately felt the magic again. This is one of the most beautiful records of all time, often soft (her voice is often almost wispered), often powerful (Run All the Way feels like burning passion) and al.ways very melodious - and I can't understand a single word. I also don't know if she is famous in Japan or if people like her there, but what I know is I love this record.
42
The Fame Monster - Lady Gaga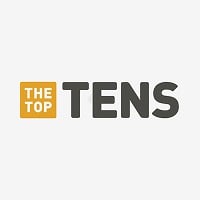 With "The Fame", Lady Gaga started her career with a bang and immediately challenged the contemporary pop world to keep up with her. But that's the point: it was just a pop album. A great one, but still a pop album. With the 8 track extension of said record she explored a darker, more artful, more dramatic side - she became a gothic disco drama queen, who challenged the entire contemporary music world. The album is simply iconic and introduced one of the last divas to the world.
43
Hybrid Theory - Linkin Park

First of all, Chester Bennington's suicide is the first celebrity death that ever upset me in my life, having known the band for 10 years since I was a child. And it really makes the music all the more gripping if you know what he did to himself in the end. "Hybrid Theory" contains some of the roughest and most generation defining songs of the turn of the century. What we get are real thoughts, and real screams, nothing gimmicky, just the pure stress and doubts a broken man suffers, packed in between the musical output of the other awesome artists known as Linkin Park.
44
The Mighty Death Pop - Insane Clown Posse

Oh, what a jugga-juggalo-joy is this. The Insane Clown Posse has some of their darkest and most unsettling moments on here, such as an oddly experimental nightmarish "Chris Benoit" tribute, a song about why god doesn't do anything against all the evil in the world, or a psychotic song about hating a person who only does good for you. But then... they also have fun. Like, in the sickest, most insane way possible. But you know, with great chainsaws comes no responsibility. Just Faygo.
45
Anastacia - Anastacia

If you want to know what cultural differences are, look at the success and reception of this artist in different countries. In her home country of USA, she is completely unknown but the reviews are very good. In the UK, she sells multi-platinum but the reception is negative. And in Germany, both her sales and her reception couldn't be much better. I can only agree with the latter. On her self-titled album she shows such a big talent in songwriting, singing and musicality that you have to wonder what is not to like. Her voice has the same emotion of classic soul, the music has the power of good rock, yet still the melodies have the catchiness of pop.
46
Folklore - Nelly Furtado

Nelly Furtado is like a personification of unity. She combines so many genres, moods and cultural influences into her music that just by buying one of her albums you get a good impression of how diverse music can get. "Folklore" may at first seem to have the most homogenic sounds of her albums, but listen more closely - to the cheerful Latin of "Forca", to the teen angst of "Explode", to the melancholy of "Try" to the happy folk of "Powerless".
47
Verschwende Deine Zeit - Silbermond

Silbermond's debut album "Verschwende deine Zeit" was the start into a highly successful career, which includes becoming one of the most popular German bands of the 21st century. What I love most about it is its energy, cheekiness and pop-punk-ish tone, something the group almost entirely lost by their fourth album in favor of a more mature, calm and lyrical sound. But this album is full of anthems for the average rebellious guy or girl around 20. Do what you want, but do it and don't wait for it - but only do it if it is really what you want. Have an opinion, and don't let your surroundings form it. And don't let anyone tell you you are nothing without them.
48
The College Dropout - Kanye West

To me, Kanye West has never been as much of a rapper than he is as a producer - or even further, an overall musician. It's more than just sampling he does. The songs he offers to us are like a depiction of the fragments of his own mind. When "The College Dropout" was released, his inner world already was complex, but it was fairly understandable. He had his sorrows, he had his fun times - and he loved a good jam. This is what the album sounds like - very alive, very soulful, but also very well structured and easy to understand.
49
Scream - Tokio Hotel

And here we indeed have an emo album, you can call it the quintessential emo album. From teenage rebellion to living the day as you may die tomorrow, from relationship troubles to the fight against suicidal thoughts, to the feeling of loving yourself - the album's 12 tracks explore every corner of teen angst.
50
The Black Parade - My Chemical Romance

I think the emo classification may give people a wrong idea of what to expect of a My Chemical Romance. "The Black Parade" continues a great tradition of exceptionally thought out and gripping concept album, something every music lover should appreciate. Not only is "Welcome to the Black Parade" one of the strongest 21st century songs, also the rest of the album explores the different feelings and episodes the character's life, starting off with a hard hitting intro that sets the tone - "my resignation, I serve it in drag!"
Rock music has last been like this in the 70s.

PS: Sorry for having confused the song's and the album's title in the description.