Martin Canine's Top Ten Songs of 2014 (As of February 6th, 2018)
Martin_Canine
You didn't really believe that I was stopping my retrospective best lists at 2015, did you?
It took me a bit longer to finish this time, partly because I had a lot to do recently, partly because I had to make up my mind which songs to include from this really strong year (honorable mentions go out to Herbert Grönemeyer, Anastacia and Within Temptation), and partly because my post that goes along this list, where I include short texts to explain my decision and some extra info, was far too long. The latter is mostly because my number one song - which I included mostly for its musical quality - also had a really big impact outside of music, influencing my country's sentiment and view on LGBT concerns, which I found noteworthy. In the end, my text on the number one item was at least as long as all the other texts combined and far off-topic, so I decided to write a new one focusing solely on the music. I may or may not release my initial comment on the song separately.
So, what can I say? Musically, this was one of the most awesome years of the decade. Different rock subgenres and hip hop were on top of the game in that year, soulful pop music also had quite a few decent tracks. Overall, many songs reached ridiculous proportions, and that in the most positive of ways. We heard huge voices belt, witnessed complex lyrical perfection waiting to be analyzed and listened to epic stories captured on 20 minute tracks or concept albums.
So, let's take a look at my 10 picks of 2014:
10. Maroon 5 - Animals
9. Miranda Lambert - Little Red Wagon
8. Moonland feat. Lenna Kuurmaa - Heaven Is To Be Close To You
7. Farid Bang feat. Majoe & KC Rebell - Bitte spitte Toi Lab (Banger Musik RMX)
6. Tokio Hotel - Kings of Suburbia
5. Kay One - Tag des jüngsten Gerichts
4. Linkin Park feat. Rakim - Guilty All the Same
3. Kollegah - Königsaura
2. Tuomas Holopainen - A Lifetime of Adventure
1. Conchita Wurst - Rise Like a Phoenix
As always, this just reflects my opinion at the moment.
The Top Ten
1
Rise Like a Phoenix - Conchita Wurst

UListen to Sample
2
A Lifetime of Adventure - Tuomas Holopainen

UListen to Sample
3
Königsaura - Kollegah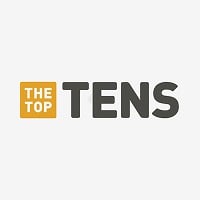 4
Guilty All the Same - Linkin Park & Rakim

UListen to Sample
5
Tag des jüngsten Gerichts - Kay One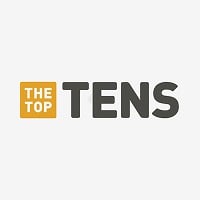 6
Kings of Suburbia - Tokio Hotel

UListen to Sample
7
Bitte Spitte Toi Lab (Banger Musik RMX) - Farid Bang, Majoe & KC Rebell

UListen to Sample
8
Heaven is to Be Close to You - Moonland & Lenna Kuurmaa

UListen to Sample
9
Little Red Wagon - Miranda Lambert

UListen to Sample
10
Animals - Maroon 5

UListen to Sample