The Top 10 Releases of 2018 by Canadian Artists (To-Date)
KillianMJohnston
When we think of great Canadian export, perhaps the obvious icons such as Alanis Morissette, Drake and Justin Bieber come to mind. Over the decades pop culture and nearly every genre of music have witnessed legends born from the region and many of those becoming household names. These 10 releases are set to the stand the test of time, or at least through 2018, and all come "straight outta" the most creative capitals of Canadian music culture.
The Top Ten
1
Drake - 'Scorpion'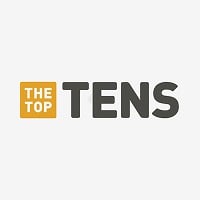 Beyond his household name status, Drake has stuck in the spotlight longer than most in the hip-hop game and if singles like "Nice For What" show any sign, he's here to stay. His unique blend of hip-hop, R&B and electronic laced influences have taken the former child star to the supreme leader status in a genre littered with copycats around every corner. If the first single is as hard-hitting as the others to come, we can't wait to hear what is in-store on 'Scorpion'.
2
The Weeknd - My Dear Melancholy,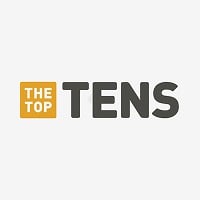 Toronto's very own The Weeknd may just be one of Canada's most successful artists of all time, becoming a worldwide sensation seemingly overnight. Beyond placements in a multitude of films and his obvious chart topping singles, The Weeknd's deep roots in underground music (refer to past mixtapes) and his original true-to-form style strongly shows on Melancholy. Although pop stardom and collaborations have rubbed off on him just as much as Michael Jackson, his latest effort is infectious as ever and will keep us dancing the night away.
3
Betty Moon - 'Chrome'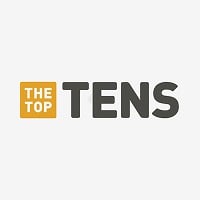 Toronto-born Betty Moon has been a shining star of Canadian music culture since her A&M Records major label debut. Her tasteful blend of rock, pop and various sub-genre influences has kept her on the radar of tastemakers, radio hosts and print/online media with every single and album release. 'Chrome's "Natural Disaster" and her 2018 singles "Sound", "Life is But a Dream" and "Parachute" can be heard consistently across multiple countries worldwide. For a good part of her career Betty's rock sound held a unique blend of individuality and style possibly too avante garde for mainstream radio who are now finally catching on. Still on the edge of mainstream and definitely on the verge of blowing up, Betty Moon has a sound and voice like no other and that is why she ranks high on this list.
4
Arcade Fire - 'Everything Now'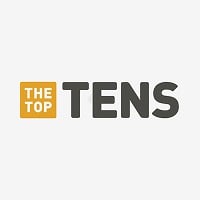 One of the bands' most eclectic and critically praised albums to date, 'Everything Now' spawned the single of the same name and was co-produced with Daft Punk's Thomas Bangalter. With such a celebrated history in pop/indie culture and a catalog that is pushes back nearly two decades, Arcade Fire have outdone themselves with their latest release. Although some critics have balked at the creative direction of the album, the collaborations and artistic push can only be respected and if anything celebrated by die-hard fans.
5
Shawn Mendes - 'Shawn Mendes'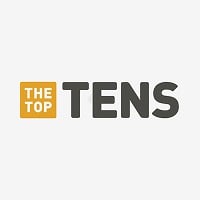 Young and rising Toronto based pop star Shawn Mendes proves on his 3rd album that his sticky factor is going nowhere soon. With a work ethic and positive attitude that often lacks with pop stars, Mendes shows he has the right stuff and has earned his wings to hang on top alongside contemporaries such as John Mayer and Ed Sheeran. It also helps to know Mendes has the stamp of approval from Mayer himself, which he boasts Mendes as the next version of himself.
6
Feist - 'Pleasure'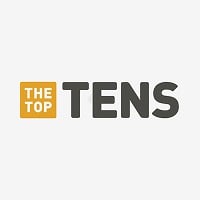 The 5th release from Calgary based singer-songwriter Feist is a deeply personal and stripped down record in comparison to many coming from the major label machine. Feist has been praised for exploring often unspoken subject matter and creating rock and melodies that mend with the soul. Feist was quoted on Twitter about the album saying "Our desire was to record that state without guile or go-to's and to pin the songs down with conviction and our straight up human bodies."
7
Rhye - Blood
The follow-up album to his 2013 debut 'Woman', Canadian based artist/producer Rhye (AKA Mike Milosh) comes as one of the most anticipated newer artist releases of the year. His tasteful blend of R&B, electronic, alternative and downtempo energy has won millions of views online and draws heavy anticipation for his live shows while on tour. With his soft voice and guitar/drum work that straddles genres of funk, soul and disco, 'Blood' has seen well-deserved underground support and critical praise in the press via Pitchfork and Rolling Stone.
8
Lights - Skin & Earth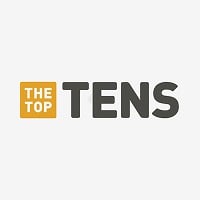 As one of Canada's brightest and eclectic pop stars, Lights radiates all the credibility of an underground artist but produces massive hits like "We Were Here" that rival those by pop megastars. Her humble beginnings and creative growth have elevated her to what is her 4th and best album to-date. She is one of few success stories of an artist who thrived during the era of Myspace and iTunes music store's early days, and evolved to something much bigger and far removed.
9
Chromeo - Head Over Heels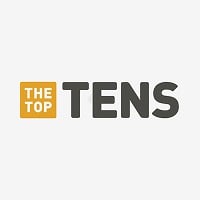 Although just being teased for the June 15th, we have had a taste of his new music with the single "Must've Been". The group's unforgettable pop/funk/electronic energy and hilarious music videos have kept the duo just under the mainstream radar since 2002. 'Head Over Heels' promises to deliver the next level from this Montreal based group.
10
Our Lady Peace - 'Somethingness'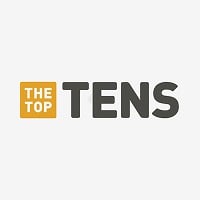 Nearing 3 decades of making popular rock music for the masses, Our Lady Peace has been right under the radar, consistently giving their dedicated fans new music. Their 2002 album 'Gravity' catapulted the band to fame and ever since have given the group a solid platform for touring and capturing worldwide attention for their brand of rock. 'Somethingness', the band's 9th studio album was released in February with critical praise and further keeps the buzz alive for this important 90's alternative act.