My Top Ten Favorite Band
The Top Ten
1
Rush

Once upon a time ago I was in the Rush sucks camp. I'm not sure what happened but now I absolutely love Rush. Three Canadian Musicians that are technical masters of their craft with a big heart and extreme love for music. The embodiment of a Band that puts music above having a bad boy attitude.
Top 6 albums
6. Clockwork Angels
5. Permanent Waves
4. A farewell to Kings
3. Moving Pictures
2. 2112
1. Hemispheres
2
King Crimson

Prog Rock at it's... NO music at it's best. Top 6 album
6. Lizard
5. In the Wake of Poseidon
4. Starless and Bible Black
3. Larks' Tongues in Aspic
2. Red
1. In The Court of The Crimson King
3
Genesis

Mostly The Peter Gabriel years. There's not enough time in my life to explain the absolute greatness of this band. So I'll just let the music do the talking.
Top 6 albums
6. A Trick of The Tail
5. Trespass
4. Nursery Cryme
3. Foxtrot
2. The Lamb Lies Down On Broadway
1. Selling England By the Pound
4
Frank Zappa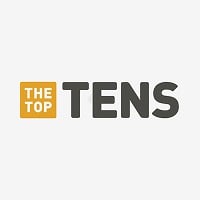 Frank Vincent Zappa was an American musician, songwriter, composer, record producer, actor and filmmaker.
5
Porcupine Tree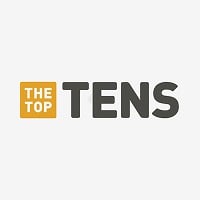 Porcupine Tree were an English rock band formed by musician Steven Wilson in 1987. The band began essentially as a solo project for Wilson, who created all of the band's music.
6
Gentle Giant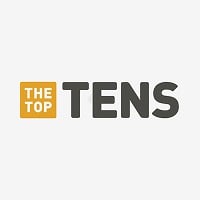 Gentle Giant was a British progressive rock band active between 1970 and 1980. The band was known for the complexity and sophistication of its music and for the varied musical skills of its members.
7
Yes

He closest thing to angels making music.

Top 6 albums
6. Going for the One
5. Tales from Topographic Oceans
4. Relayer
3. The Yes Album
2. Fragile
1. Close to the Edge
8
Opeth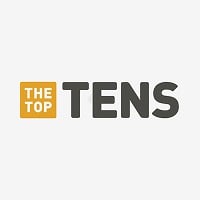 Opeth is a Swedish progressive death metal band from Stockholm, formed in 1990 by David Isberg, who invited Mikael Akerfeldt into the band as a bassist. Isberg ended up leaving the band, which lead to Mikael becoming the band's vocalist, guitarist, principal songwriter, and driving force. Along with ...read more.
9
Van Der Graaf Generator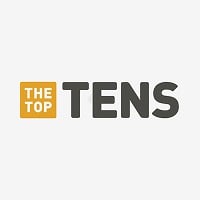 Van der Graaf Generator are an English progressive rock band, formed in 1967 in Manchester by singer-songwriters Peter Hammill and Chris Judge Smith and the first act signed by Charisma Records.
The most musicaly ambitious band i've ever heard.
Peter Hammills out of this world vocals mixed with the bands proficiency makes in my opinion the coolest group in the world.

Top 6 albums
6. World Record
5. The Least We Can Do Is Wave to Each Other
4. Still Life
3. H to He, Who Am the Only One
2. Pawn Hearts
1.God Bluff
10
Camel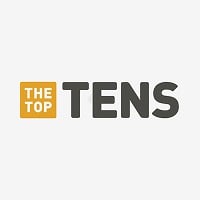 Camel are an English progressive rock band formed in 1971. Led by founding member Andrew Latimer, they have produced fourteen original studio albums, fourteen singles plus numerous live albums and DVDs. Without achieving mass popularity, the band gained a cult following over the years with albums such ...read more.
Camel is the most underrated band In the world to have such beautiful and complex albums right from the beginning takes my breath away. They truly cared about the music.
Top 6 albums
6. Nude
5. Camel
4. Rain Dances
3. Mirage
2. Moonmaddness
1. The Snow Goose
The Contenders
11
Haken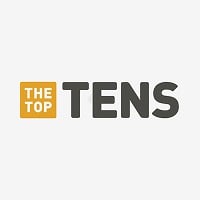 Haken are an English progressive metal band formed in 2007 by multi-instrumentalist Richard Henshall, guitarist Matthew Marshall, and vocalist Ross Jennings.
12
Jethro Tull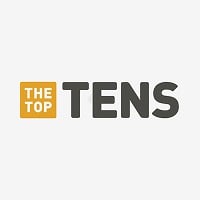 Jethro Tull were a British rock group, formed in Luton, Bedfordshire, in December 1967. Initially playing blues rock, the band soon developed its sound to incorporate elements of British folk music and hard rock to forge a progressive rock signature.
This band makes music that sounds familiar yet at the same time different. Very impressive.
Top Ten 6 albums
6. Too old To Rock 'N' Roll too young to Die
5. Heavy Horses
4. Minstrel in the Gallery
3. Songs from the Woods
2. Thick as a brick
1. Aqualung
13
Pink Floyd

What is there to say that hasn't been said.
Top 6 albums
6. Adam Heart Mother
5. Meddle
4. Animals
3. The Wall
2. The Dark Side of the Moon
1. Wish You Were Here -
14
The Beatles

A very important band for a lot of people Including me.
Top 6 albums
6. Rubber Soul
5. Revolver
4. Magical Mystery Tour
3. The White Album
2. Sgt. Pepper
1. Abbey Road
15
The Flower Kings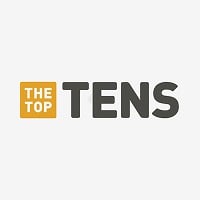 16
The Who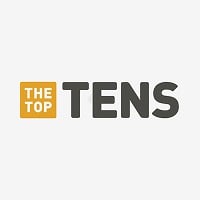 The Who is an English rock band formed in London, England in 1964. The most recognizable lineup was Roger Daltrey (lead vocals), Pete Townshend (guitar), John Entwistle (bass guitar), and Keith Moon (drums). They are best known for their live performances and hit songs Baba O'Riley, My Generation, and ...read more.
Never took The Who seriously until I heard
Tommy.
Top 6 albums
6. The Who.. Sell Out
5. Who are You
4. The Who by Numbers
3. Who's Next
2. Quadrophenia
1. Tommy
17
Emerson, Lake & Palmer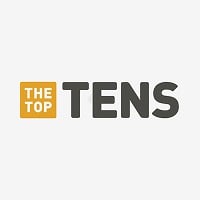 Emerson, Lake & Palmer were an English progressive rock supergroup formed in London in 1970. The band consisted of keyboardist Keith Emerson, singer, bassist, and producer Greg Lake, and drummer and percussionist Carl Palmer.
18
Uriah Heep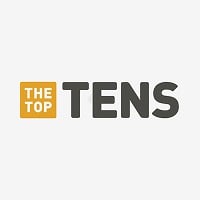 Uriah Heep are an English rock band formed in London in 1969 that was one of the top rock bands in the early 1970s. Twelve of the band's albums have made it to the UK Albums Chart (Return to Fantasy reached No. 7 in 1975). Uriah Heep's distinctive features include a massive keyboard sound, strong vocal ...read more.
19
Supertramp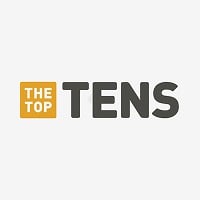 Supertramp is an english progressive rock band that was founded in 1969 in London, United Kingdom with members Roger Hodgson, Frank Farrell, Rick Davies, Kevin Currie, and Dave Winthrop. The band reached their commercial peak with 1979's "Breakfast in America" which sold over 20,000,000 copies worldwide. ...read more.
20
Electric Light Orchestra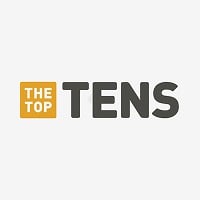 The Electric Light Orchestra are an English rock band from Birmingham. They were formed in 1970 by songwriters/multi-instrumentalists Roy Wood and Jeff Lynne with drummer Bev Bevan.
21
The Mars Volta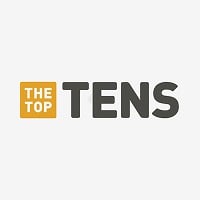 The Mars Volta was an American progressive rock band from El Paso, Texas, formed in 2001. The band's final lineup consisted of Omar Rodríguez-López, Cedric Bixler-Zavala, Juan Alderete, Marcel Rodríguez-López and Deantoni Parks. The band formed following the break-up of Rodríguez-López and Bixler-Zavala's ...read more.
22
King Diamond

23
Mastodon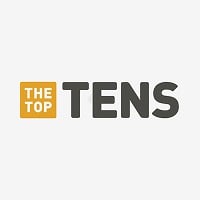 Mastodon is an American heavy metal band from Atlanta, Georgia, formed in early 2000 and composed of bassist Troy Sanders, guitarists Brent Hinds and Bill Kelliher and drummer Brann Dailor.
24
Gojira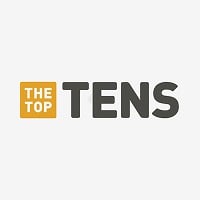 Gojira is a progressive metal band from Bayonne, France. The band was known as Godzilla until 2001. Gojira is composed of Joe Duplantier on vocals and rhythm guitar, his brother Mario Duplantier on drums, Christian Andreu on lead guitar, and Jean-Michel Labadie on bass.
25
Blue Oyster Cult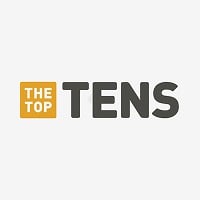 Blue Öyster Cult is an American rock band from Long Island, New York, whose most successful work includes the hard rock and heavy metal songs "(Don't Fear) The Reaper", "Godzilla" and "Burnin' for You".
26
Deep Purple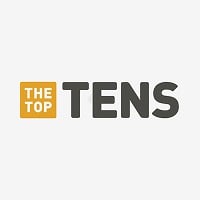 Deep Purple are an English rock band formed in Hertford in 1968. They are considered to be among the pioneers of heavy metal and modern hard rock, although their musical approach changed over the years. Originally formed as a progressive rock band, the band shifted to a heavier sound in 1970. Deep Purple, ...read more.
27
Black Sabbath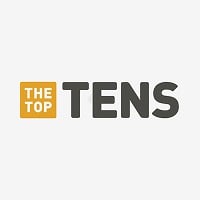 Black Sabbath were a Heavy Metal band formed in Birmingham, England in 1968 by guitarist and songwriter Tony Iommi, singer John "Ozzy" Osbourne, bassist and main lyricist Geezer Butler and drummer Bill Ward. ...read more.
28
Judas Priest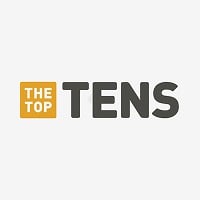 Judas Priest are a British heavy metal band that formed in Birmingham, England, in 1969. They are often referred to as one of the greatest metal bands of all time, and are even commonly called "The Metal Gods", after one of the songs on their 1980 album "British Steel". ...read more.
29
Moody Blues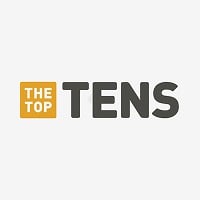 The Moody Blues are an English rock band. They first came to prominence playing rhythm and blues music, but their second album, Days of Future Passed, which was released in 1967, was a fusion of rock with classical music and established them as pioneers in the development of art rock and progressive ...read more.
30
Iron Maiden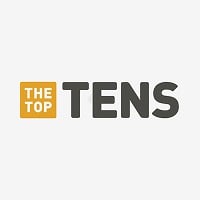 Iron Maiden are an English Heavy Metal / Hard Rock band formed in Leyton, East London, in 1975 by bassist and primary songwriter Steve Harris. The most critically acclaimed period for the band was from 1983-1989. With vocalist Bruce Dickinson, bassist Steve Harris, lead guitarist Dave Murray, rhythm ...read more.