Top Ten Most Anticipated Animated Movies Of 2019
Trollsfan536
The Top Ten
1
Toy Story 4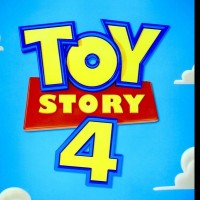 Toy Story returns! I though TS3 would have been a good way to end the franchise, but now Woody has to Bo Peep! I don't know if it'll be as good as Incredis 2 or Coco though. - Trollsfan536
Not as good as the first three.
I watched this and it was SO worth it!
I have seen this sequel before and it was good.
16 Comments
2
How To Train Your Dragon 3 The Hidden World
It a shame DreamWorks wasen't here for 2018. But we get the final HTTYD movie! The trailer and night fury dragons look epic. And a new villain. This will be for HTTYD standards. - Trollsfan536
Much better than most of the films Pixar's been making nowadays.
Anyone who thinks HTTYD2 was trash was definitely idiotic enough to vote for Trump back in 2016. And this conclusion was absolutely needed, even if it wasn't as great as the first two.
No thanks. The sequel was trash; there's no need for a third.
2 Comments
3
Frozen 2
The trailer made me want to see the film at theaters before Christmas! - SweetPenny
Hey! Do not hate in Frozen or I will tell mom!
Toy Story 4 is going to suck! Frozen 2 will be so much better!
The recent official trailer made me more excited than ever! - Gabriola
6 Comments
4
Farmageddon A Shaun The Sheep Movie
Shaun is back! 4 years after the original, they're gonna come back in a big way. They don't show much in the teaser, it's Shaun The Sheep getting abducted by aliens. This is a pretty anticipated sequel. - Trollsfan536
The first was pretty awesomne, but I don't know how a sequel will turn out - darthvadern
YES!
5
The Lego Movie 2 The Second Part
Your favorite lego minifigures are back! They released the teaser and it looks in the limits of Mad Max + Guardians Of The Galaxy. This could be better or not as good as the first. Speaking of "better"... You'll find out soon. - Trollsfan536
Ugh... That film wasn't as great as the first film. - SweetPenny
its great - Avengers123
WHO THE HELL WOULD VOTE FROZEN 2 @#$# YOU!
1 Comment
6
Missing Link
Laika is back! And it will be another Bigfoot movie. Because we have The Son Of Bigfoot and Smallfoot. The concept is amazing. It will be distributed by Annapura Pictures. They only made 1 adult animated film, Sausage Party. So this will be their first family film. This could turn out well enough. - Trollsfan536
This will be the best animated movie of 2019.
Looks good. - RadioHead03
7
Playmobil
I played the sets back then. It will be like a Lego movie I guess. - Trollsfan536
Get this movie out of here!
If it has playmobil vikings in it then I want to see this so badly - darthvadern
Just because it looks like a Lego Movie copy, doesn't mean it will be exactly be like it. Despicable Me and Megamind are about supervillains, but the films take the idea in different directions. If anything, Playmobil: The Movie is a 2010s version of Labyrinth.
3 Comments
8
Spies in Disguise (2019)
All I really need to say about this is, at least it's not another Ice Age sequel. - Trollsfan536
Actually looks pretty good - iliekpiez
Is it Blue Sky? - darthvadern
9
Wonder Park
A film that I was really looking forward to, but in the end, turned out to be really disappointing.
This one looks horrible.
This movie was such a pain to sit through. - RadioHead03
This doe's not deserve to be on this list! - 23MACCAja
2 Comments
10
The Secret Life of Pets 2
I'm not a big fan of TSLOP. The story is abysmal, the characters are insufferable, and the animation I guess is cartoony but nice. However I guess I've seen worse movies and the sequel will be better. - Trollsfan536
I hope it can improve on the mediocre original - darthvadern
It's Illumination. They don't care about making good films. It won't improve on the original. - lamourieparkinson
Related Lists
Most Anticipated Upcoming Animated Movies of 2014 and Beyond
Top 10 Most Anticipated Animated Movies of 2017 and Beyond
Most Anticipated Animated Movies from 2017-2020
Most Anticipated Animated Movies of 2017

Top Ten Most Anticipated Movies of 2019
List Stats
100 votes
10 listings
1 year, 134 days old

Top Remixes
1. Toy Story 4
2. How To Train Your Dragon 3 The Hidden World
3. Playmobil
darthvadern
1. Toy Story 4
2. Farmageddon A Shaun The Sheep Movie
3. How To Train Your Dragon 3 The Hidden World
Trollsfan536