Martin Canine's Most Listened To Songs of This Week (July 2nd to 8th, 2018) According To His Smartphone
Since about 40 minutes it's Monday on July 9th - it's time for looking at my phone's statistics of what I listened to most often this week.

I think the songs I listened to most often this week bear as little resemblance to each other as possible, except for three songs by Lana Del Rey. I love her music, she's one of this decade's best and most distinctive singer-songwriters.

Apart from her, there's a German trap tune, a Danish 90s bubblegum dance song, a powerful German conscious hip hop story, a depressing genre mix by a young American star who recently died, a British art rock/indie rock jam, an emo anthem by the most overhated American scene act and a synth rock ballad by an Estonian group.

But yeah, that's just me. You should know me by now.
The Top Ten
1
Summertime Sadness - Lana Del Rey

She may be successful... but to me, she just has too little critical praise. This is not a pop star. This is a gifted singer-songwriter at a level people in the 60s had.
At least laut.de gave "Lust for Life" their full five star rating.
2
Wendy - Lil Lano

Flow-wise and in its entertainment value, it's near perfect party trap. If only the bass wouldn't have been boosted so heavily.
3
Tomorrow Never Came - Lana Del Rey & Sean Ono Lennon

They fit together perfectly. And he sounds much like his father - except for the lines where they repeat the word "why", that's a clear hommage to his mother.
4
The Sailor Song - Toy-Box

This must be one of the five greatest songs ever recorded. The only thing more addictive is Maltesers chocolate balls.
5
baum - Cro

This storytelling is at a lyrical level I have only heard from Eminem so far. It's so emotionally intense, it makes you feel with him.
6
God Bless America And All the Beautiful Women In It - Lana Del Rey

Personally, I don't believe in god, and I don't believe in patriotism of any kind (we should see the world as one community with different cultures who can learn from each other).


But Lana Del Rey has me feeling the lines deep.
7
SAD! - XXXTENTACION

I'm happy and sad this gripping song topped the American charts after his death.
Happy that it topped the charts, sad that it was after his death.
8
The Glorious Land - PJ Harvey

I love this brilliantly cynical song from an album that's been hailed for a good reason. I however dislike the use of the fanfare in it. It's off-beat and out of tune, which makes it sound odd despite having meaning for the content of the song.
9
The Anthem of the Outcast - Blood On the Dance Floor

Think what you want. This is well executed emo music. There's nothing that could have been done to improve this. The lyrics are dramatic and anthemic, the performances are solid, the melody is catchy, the instruments are well played. In this stage of their career, they were the most professional.
10
Destroyed by You - Vanilla Ninja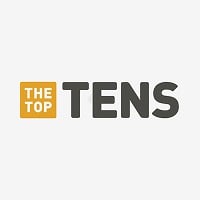 This band and their three albums that have been released outside of Estonia have been part of my music collection for more than half of my life. Back then, they were very popular in German speaking territory. After their break up (officially a hiatus, but after 12 years, I say they split) they were completely forgotten over here. I don't get why. Their songs weren't heard for a decade, their name never pops up and not even in nostalgic shows about the past decade they appear.

It's a shame. The three albums were really good, and most importantly were they unique. There isn't a band with a similar sound.