Best 3 Below Season 1 Episodes
darthvadern
3 Below was released on Netflix on December 21st of 2018, and is the sequel to the series Trollhunters and is overall the second installment in the Tales of Arcadia franchise, with the third installment known as Wizards airing on Netflix sometime in 2019. This was a very anticipated moment of mine in 2018 as Trollhunters is one of my favourite cartoons ever. We are going to look at the best episodes of the first season of this series so without further ado, let's start!
The Top Ten
1
Episode 11: "Truth Be Told"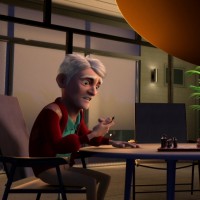 This episode is for some reason definitely by favourite! While it isn't the season finale, this episode is very exciting and well-done! Steve Palchuck, you know the bully from Trollhunters? Well, he totally sucked in the first season of that series, in Season 2 and 3 he got pretty good, and in 3 Below he is probably one of my favourite characters in the franchise and this episode is one of the reasons! His character is awesome and while he's clumpy he is still heroic despite his bully personality in Trollhunters - darthvadern
2
Episode 13: "Bad Omen"
This is the season finale, and surely a great one! It's without a doubt the most chaoatic one in the Tales of Arcadia trilogy as whole so far. It always seems like they are going to lose because of the amount of things that happen in this episode. Omen, the supposedly villian of this season is quite creepy too, just watch it and you'll see what I mean! - darthvadern
3
Episode 12: "Last Night On Earth"
Other than the misleading title, this episode was quite epic. We have a very interesting beggining and the overall episode is interesting as well. This episode takes places during the first part of the season finale of Trollhunters, "The Eternal Knight" and it blends very well with the episode. Even better, the ending is such a cliffhanger! - darthvadern
4
Episode 8: "Party Crashers"
I love the relationship between Steve and Aja in this episode. Normally I hate shippings and romance in kids shows but this one is done quite well. The fight with the zerons (villians who are after Aja and Krel) is quite awesome as wel if you ask me - darthvadern
5
Episode 5: "Collision Course"
Not to be confused with "Ice Age: Collision Course" (which I actually thought was an alright movie despite the flaws), Episode 5 of 3 Below is quite an awesome episode! It's probably the best of the first half of the first season. The overall episode is quite hilarious and Aja and Krel driving cars (köra bil lol, alright, irrelevant jokes aside) and I overall really liked it - darthvadern
6
Episode 1 & 2: "Terra Incognita"
The intro episodes to 3 Below are quite awesome and well done. The first episode is about Aja and Krel fleeing from their home planet escaping General Morando and crashing on Earth while the second part is about the friends exploring the town of Arcadia. Really good - darthvadern
7
Episode 10: The Arcadian Job"
Although I guess I was a bit bored at few times it was overall a very enjoyable episode. The whole military base plot was quite interesting and Stuart got some character development (who is probably my least favourite character in the show). Officer Kubritz was a wasted villian though with no real motivation or character - darthvadern
8
Episode 6: "D'aja Vu"
I like it because it includes the trollhunters and they are the best ever LOVE TROLLHUNTERS
This episode was mostly just a filler episode as well, and say it with me: "Trollhunters fan-service". This episode had no reason to be there other than filler and building up for Episode 9 even though we already know they met in Trollhunters. I did enjoy it a lot I will admit thus is why I even have it on the list in the first place but this episode was meaningless - darthvadern
9
Episode 7: "Flying The Coop"
While overall mostly a forgettable episode, the ending is one of the biggest twists in the season ever! I seriously did not see that coming. The rest of the episode is pretty boring though and mostly filler. So a random woman comes to school and she wants legitimation from Aja and Krel and its forgettable overall. The twist is really the best part of this episode - darthvadern
10
Episode 3: "Mind Over Matter"
In this episode Krel builds a mind-reading device so that he can read other humans minds and hopefully find any other aliens on Arcadia. Quite cool although the episode isn't too awesome I guess - darthvadern
The Contenders
11
Episode 9: "Lightning in a Bottle"
This episode was overall just disappointing. It takes place during the same time as "In Good Hands", the Trollhunters episode when they and Aja and Krel first meet each other but this episode is on Aja's and Krel's perspective. It was disappointing honestly and all Aja did was trying to steal Jim's amulet at all times because she thought he had her serrator. Also the beginning of the episode when Aja and Krel spy on the trollhunteres leaving Merlin's grave with him was just ruined by bathroom humour - darthvadern
12
Episode 4: "Beetle Mania"
Worst one. Not that it was bad or anything but it was just so unmemorable and forgettable. The most interesting thing was the character Stuart introducing himself but that's it. This episode could've been cut out and the introduction for Stuart could've been saved for Episode 5 instead - darthvadern
BAdd New Item
Related Lists

Top 10 Films that are Painfully Below Average

Best Songs from 40 Below Summer's Fire at Zero Gravity

Best 40 Below Summer Songs

Top Ten Songs from 40 Below Summer's Rain Ep
List StatsUpdated 20 Jul 2019
12 listings
354 days old

Top Remixes
1. Episode 11: "Truth Be Told"
2. Episode 13: "Bad Omen"
3. Episode 12: "Last Night On Earth"
darthvadern
Error Reporting
See a factual error in these listings? Report it
here
.