Martin Canine's Most Listened To Songs of This Week (July 9th to 15th, 2018) According To His Smartphone
Martin_Canine
So, it's Monday, July 16th of 2018, so let's look at my musical behavior of the past 7 days.
The Top Ten
1
When the Rain Begins to Fall - Jermaine Jackson & Pia Zadora

It's a song that's heard on the radio on the daily since I was a child to an extent that you kind of tune it out, but I just recently realized what a great song this actually is. This has something so anthemic about it. My craze for this song sparked my list about songs that everybody knows over here but aren't as famous in the US.
2
BILLY - 6ix9ine

This and "Chocolaté" are the best songs on "Day69". I really wished the entire album would have sounded like this, with such wild beats to fit his energetic vocals.
3
Mad Hatter - Melanie Martinez

It's just so blissfully macabre and freaky, and an earworm on top.
4
La Passion - Gigi D'Agostino

Classic. In the process of making my list about English language songs in Austria I realized how addictive this actually is.
5
No Limit - 2 Unlimited

I always loved this song. I always eurodance music. Now I had another reason to listen to it.
6
Gucci Gang - Lil Pump

Lil Pump has got many haters. As you might have guessed from my past lists about my most listened to songs of the weak, I'm not one of them.
7
Ich will immer wieder... dieses Fieber spür'n - Helene Fischer

This song has as much to do with schlager as Jennifer Lopez' "Let's Get Loud". Fischer is a full blown pop singer who just happens to sing in German, nothing else. Most of her songs are absolutely average and have little that appeals to me, but this one is infectious.
8
Be Careful - Cardi B

Congratulations to Cardi B for having become the first female rapper with two number one hits in the USA ("Bodak Yellow" and "I Like It"), although her song that's on this week's list is neither of the two.
9
Mask Off (Remix) - Future & Kendrick Lamar

Future's song is absolutely stunning, mostly due to the absolutely mind blowing beat, but Kendrick's verse and vocal delivery makes it even greater.
10
Spark - Ghost Town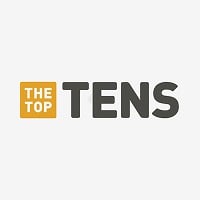 THE PICTURE THAT TTT ADDED IS WRONG!

An exciting dubstep-emo hybrid from a way too unknown band.

I unfortunately can't add a listening sample because their "Evolution" album doesn't seem to be on iTunes.