Best Dental Financing for Bad Credit
benjoseph
For patients with bad credit dental financing can be a way to improve your credit score while at the same time improving your smile. Here are 10 options to get a financing for dental treatment when your credit is not the best.
The Top Ten
1
Denefits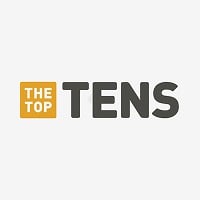 Online Patient Portal | No Patient Is Denied | Covers Any Medical Industry
Denefits is a revolutionary healthcare financing platform that works as a financial protection for your procedures of all ranges. Denefits provides patient financing with no credit check & at low interest rates, instantly. Now, you can use the all new Social Healthcare Payments ™ to raise funds for your medical bills through the world!
2
Compassionate Finance
Approval in Just Minutes | Provider Network: 5,000+ Providers | Online Patient Portal
Compassionate Finance was founded to service those who need assistance funding healthcare procedures, but do not have the financial ability to do so when the concern arises. With a personal loan from Compassionate Finance, patients can receive the medical attention they need without having to front the bill immediately. There are qualifications that need to be met on behalf of the individual prior to receiving a personal loan through Compassionate Finance, but the process prior to enrollment is kept relatively simple.
3
Wells Fargo Health Advantage® Dental Patient Financing
In Business over 150 Years | No Application Fee
Together with what used to be Springstone Financial, the Lending Club dedicates part of its mission to providing financial assistance for medical bills through personal loans. Their partner banks, Comenity and NBT Bank, administer these loans. Beginning in 1963 they got involved in consumer finance, and today they're a competitive option for patients who need financial assistance with health care bills.
4
Care Credit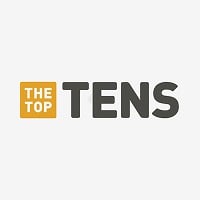 Network of Over 200,000 Providers | Broad Range of Procedures Covered | High Rates
CareCredit is a credit card which can be used by individuals to pay accredited healthcare providers for required insurance co-payments or elective medical procedures that are not covered by insurance plans. It is a short-term financing option offered to patients, one that charges no interest as long as certain criteria are met and the balance is paid in full within a stated time frame. The card does not replace medical insurance policies. It is instead designed to help individuals manage healthcare expenses that are not covered by their insurance plan.
5
Lending Club
Lowest APR Available: 5.99%* | Provider Network: Loan Can Be Used Anywhere | Online Patient Portal
Patient Solutions loans are underwritten on a borrower-specific basis, and approval is not guaranteed. As with other Lending Club loans, patients need to have solid credit to secure approval. Note that not all specialties are covered – Lending Club caters to dentists and certain medical specialists, such as bariatric surgeons and hair restoration specialists. This is subject to change, so check with Lending Club for up-to-date information.
6
Prosper Healthcare Lending
Industry Specialization | Free Application | Low Interest Rates Offered
Prosper doesn't fund loans with its own money like some online lenders do. The company underwrites applicants and matches investors with approved borrowers. LendingClub, another big marketplace lender, uses the same model. Prosper requires two years of credit history, but borrowers' average is 11 years. Prosper loans aren't as flexible as those from some other online lenders; you can't adjust your payment schedule, and you'll be charged a late fee if you fail to make a payment.
7
MedicalFinancing
Lowest APR Available: 8.99% | Provider Network: 50,000 | No Online Patient Portal
medicalfinancing provides An fee of 8% is included in the principal loan amount. The Annual Percentage Rate (APR) is the cost of credit as a yearly rate. The APR offered to you will depend on such factors as your credit score, application information, loan amount, loan term, and credit history.
8
Simple Select
0% Interest on Monthly Payment Promotion Plans | Broad Range of Procedures Covered | No Application or Late Payment Fees
SimpleSelect can be offered to a patient whose chosen provider is enrolled in the patient finance program.
9
Care Payment
No Application Fee | 0% Interest on Line of Credit
CarePayment LLC operates as a healthcare finance company that helps people manage their medical expenses. The company offers patient financing solutions. It has a strategic alliance with Siemens Healthcare.
10
Citi Health Card
Convenient Online Patient Portal | Find a Provider Feature | Reasonable Fees
The Citi Health Card is an excellent option for customers who prefer online card management, who need a card for the whole family and not just themselves, and who prefer working with a company that has been in business for a long time. In these ways, Citigroup is a trusted brand, and this product offers flexibility and convenience. Furthermore, this card can potentially cover treatments in any industry so long as your provider is in Citi's network.

However, this card is not a recommended option for customers who would prefer to be able to make card payments in person, who prefer more round-the-clock customer support, or who prefer not to have their credit affected by a card application. In these ways, Citigroup is a risky option because they pull your credit report and they are vague about information that potential customers would want.

This company would do well to provide more detailed information about their pricing plans and fees. Even though Citigroup is a trusted ...more
Related Lists

Patient Financing Companies Alternative To Care Credit

Top 10 Patient Financing Companies

Top 10 Plastic Surgery Financing Companies
Best Specialty Financing Companies

Top 10 Financing Companies for Cosmetic Surgery Procedures