Martin Canine's Most Listened To Songs of This Week (August 6th to 12th, 2018) According To His Smartphone
Martin_Canine
It's past 2AM on Monday, August 13th, 2018.
You know by now what follows after I write such a thing... time to look at what I listened to most often in the past 7 days!
As it's often the case, the result is very varied, including schlager, rock, hip hop, new wave, techno/dance and metal.
The Top Ten
1
Ich sterb für dich (2018 Remix) - Vanessa Mai

Better than the original on every level. The original 2016 version has the same house beat throughout without any variation, whether verse, chorus or bridge. This verse starts off minimalistically, then builds up to a powerful dance chorus, changes towards trap in the second verse, has another chorus, then a dubstep break and finally another chorus. It's way more exciting and refreshing this time.
UListen to Sample
2
Toy - Netta

At first, when it won ESC 2018, I thought it was just an aversge tune, despite Netta's good vocals. But there's more to it. It mixes the sounds of different cultures, has a huge earworm chorus, embraces weirdness in a wonderful way and is a strong female empowerment anthem. But still, "La Forza" was the greatest tune of the evening.
UListen to Sample
3
Next Go Round - Nickelback

My most listened to Nickelback song. I can't even tell what it is that makes it so addicting, it just feels passionate and excessive in music and lyrics.
UListen to Sample
4
Was Du Liebe nennst - Bausa

Really... this song was rightfully certified diamond in Germany. This is a song that will probably remain in people's memories when they think of the 2010s.
UListen to Sample
5
Wendy - Lil Lano

Lil Lano, Germany's answer to the sub-movement of trap dominated by 6ix9ine, Lil Pump and Lil Xan, delivers a huge banger that was rightfully his breakthrough.
UListen to Sample
6
Demons Are a Girl's Best Friend - Powerwolf

Powerwolf making powerful power metal. Or rock. Rather feels like rock. But in any way: power overload. It's nice that the album went to number one on the German charts.
UListen to Sample
7
Wir 2 immer 1 - Vanessa Mai & Olexesh

The schlager and hip hop crossover that turned the German music scene upside down. One of the most infectious pop songs of the year!
UListen to Sample
8
Kandy Krush - Kim Wilde

I love this song. Expect it to rank highly in my year end list.
UListen to Sample
9
La Passion - Gigi D'Agostino

Before I made lists about famous songs in Austria, I only heard it on the radio. But now... this became an essential part of my playlist.
UListen to Sample
10
0815 - Kollegah & Farid Bang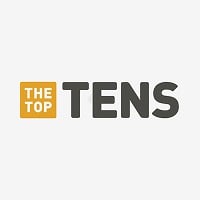 Short before their newest record "Platin war gestern" was released, I listened to some of Kollegah's and Farid Bang's earlier works, and of course also their most controversial song.