Top 10 Data Processing Companies in India
Big data is trending, hiding beneath the surface of every interaction, waiting to be compiled and reused as a profit-making investment. In the present scenario, the top big data processing companies in the world are leading the big data movement. There are top 10 prominent companies worldwide such as Google, CenturyLink, MapD Technologies, ShareThis, Dataiku, Conductrics, StreamSets, Looker, SQream and Reltio.

Data processing includes drawing out relevant and specific information from any source, processing this piece of information and showcasing it in an accessible, digital format. Data processing has the great advantage for many companies, as it allows for more efficient method for retrieving data, while also safeguarding the information from loss or damage.

Data Processing helps the organizations to manage their information in a more efficient manner, enabling them to take critical and strategic decisions. It involves order processing, forms processing, and mailing list compilation as well as other processing of diverse forms of business and company information. Data processing is a vital but non-core aspect of business processes.
The Top Ten
1
Loginworks Softwares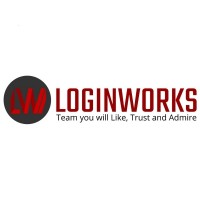 Loginworks Softwares was founded in 2006. Loginworks provide the Data services like Data Analytics, Data Processing, Big Data, Web-Data-Extraction and Data Mining
2
HabileData

HabileData is a leading provider of data entry services, document processing, and business process outsourcing solutions for Fortune 500 companies and other large business organizations across the industries.
HabileData renowned as the most trusted choice for data processing services, it provides technology-driven solutions, which include data entry & capture, document processing, file conversion, data collection & web scraping, data cleansing and validation
3
Flatworldsolutions

" Flatworld Solutions is a pioneer at providing outsourcing services in India. FWS provides you the best quality offshore outsourcing solutions at affordable prices.
4
Firstsource

Firstsource is a leader in business process management services and a trusted outsourcing partner to the world's leading brands.
5
Invensis

Invensis is a leader in offering data entry outsourcing services since 2000 and has been supporting small to large companies globally across US, UK, Canada, Australia, India, Singapore, Ireland, UAE, France, Germany among others.
6
Impetus

Impetus has the expertise, experience, and domain knowledge to help you transform your business. Implement your enterprise Big Data initiatives and monetize your data with the help of our Big Data Analytics services and solutions.
7
Teradata Corporation

Teradata is the world's leading provider of business analytics solutions, data and analytics solutions, and hybrid cloud products and services.
8
Alation

The leader in collaborative data cataloging, Alation empowers analysts & information stewards to search, query & collaborate for fast and accurate insights.
9
Datameer

Datameer delivers an agile, unified & governed approach to managing data for analytics. Datameer's modern analytic data platform transforms complex, diverse data into a governed enterprise-wide network of data pipelines that feed your analytics initiatives.
10
Cogito

Cogito can help your enterprise customer service and sales call centers build better relationships with your customers with real time call center analytics.