My Top Ten Modern Prog Bands
I'm more of an old school Prog Guy. These bands would be my go to modern Prog fix. This isn't the best of all time this is just a ranking of my favourites.
The Top Ten
Porcupine Tree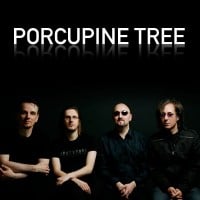 Porcupine Tree were an English rock band formed by musician Steven Wilson in 1987. The band began essentially as a solo project for Wilson, who created all of the band's music.
Top 3 albums
3. In Absentia
2. Deadwing
1. Fear of a Blank Planet
Opeth

Opeth is a Swedish progressive death metal band from Stockholm, formed in 1990 by David Isberg, who invited Mikael Akerfeldt into the band as a bassist. Isberg ended up leaving the band, which lead to Mikael becoming the band's vocalist, guitarist, principal songwriter, and driving force. Along with ...read more.
Top 3 album
3. Ghost Reveries
2. Still Life
1. Blackwater Park
Haken

Haken are an English progressive metal band formed in 2007 by multi-instrumentalist Richard Henshall, guitarist Matthew Marshall, and vocalist Ross Jennings.
Top 3 albums
3. The Mountain
2. Visions
1. Aquarius
The Flower Kings
Top 3
3. The Sum of No Evill
2. Desolation Rose
1. Stardust We Are
The Mars Volta

The Mars Volta was an American progressive rock band from El Paso, Texas, formed in 2001. The band's final lineup consisted of Omar Rodríguez-López, Cedric Bixler-Zavala, Juan Alderete, Marcel Rodríguez-López and Deantoni Parks. The band formed following the break-up of Rodríguez-López and Bixler-Zavala's ...read more.
Dream Theater

Dream Theater is an American progressive metal band from Boston, Massachusetts. The band was formed in 1985 under the name of "Majesty", only to change its name to Dream Theater later. ...read more.
Spock's Beard

Top 3
3. The Light
2. Snow
1. V
Phideaux
Top 3
3. Snowtorch
2. Number Seven
1. Doomsday Afternoon
Mastodon

Mastodon is an American heavy metal band from Atlanta, Georgia, formed in early 2000 and composed of bassist Troy Sanders, guitarists Brent Hinds and Bill Kelliher and drummer Brann Dailor.
Top 3
3. Blood Mountain
2. Leviathan
1. Crack the Sky
Gojira

Gojira is a progressive metal band from Bayonne, France. The band was known as Godzilla until 2001. Gojira is composed of Joe Duplantier on vocals and rhythm guitar, his brother Mario Duplantier on drums, Christian Andreu on lead guitar, and Jean-Michel Labadie on bass.
The Contenders
Transatlantic

Between the Buried and Me

Between the Buried and Me is an American progressive metal band from Raleigh, North Carolina. Formed in 2000, the band consists of Tommy Giles Rogers, Jr.
Riverside

Riverside is a progressive rock/metal band from Warsaw, Poland. It was founded in 2001 by friends Mariusz Duda, Piotr Grudziński, Piotr Kozieradzki and Jacek Melnicki, who shared a love for progressive rock and heavy metal.
Baroness

Baroness is an American heavy metal band from Savannah, Georgia whose original members grew up together in Lexington, Virginia.
Coheed and Cambria

Coheed and Cambria is an American progressive rock band from Nyack, New York, formed in 1995. The band consists of Claudio Sanchez, Travis Stever, Josh Eppard, and Zach Cooper.
Big Big Train

The Pineapple Thief

The Pineapple Thief is a progressive rock band, started by Bruce Soord in 1999 in Somerset, England. The band has released eleven studio albums.
Moon Safari
Ayreon

Ayreon is a musical project by Dutch songwriter, singer, multi-instrumentalist musician and record producer Arjen Anthony Lucassen. Ayreon's music is described as progressive rock, progressive metal and power metal sometimes combined with genres such as folk, electronica, experimental and classical ...read more.
Leprous

Leprous is a Norwegian progressive metal band formed in 2001 in Notodden, Norway. The band gained prominence as the backing band for former Emperor frontman Ihsahn's live shows.
Thank You Scientist
Symphony X

Symphony X is an American progressive metal band from Middletown, New Jersey. Founded in 1994, the band consists of guitarist Michael Romeo, keyboardist Michael Pinnella, drummer Jason Rullo, lead vocalist Russell Allen and bassist Michael Lepond.
Periphery

Periphery is an American progressive metal band based in Washington, D.C., formed in 2005. They are known for their heavy, progressive sound which employs poly-rhythmic patterns and soaring melodies. They are credited with popularizing the modern djent scene. Over time they have progressed from djent ...read more.
Meshuggah

Meshuggah is a Swedish progressive metal band from Umeå, formed in 1987. They are often considered the fathers or founders of the djent metal sub genre due to their use of downtuned guitars. They are also known for their song "Bleed", which is known for its extremely complicated instrumentation, ...read more.
Liquid Tension Experiment

Liquid Tension Experiment was an instrumental progressive metal band founded by Mike Portnoy, then Dream Theater's drummer, in 1997. The band has released two albums through Magna Carta Records.