Martin Canine's Most Listened To Songs of This Week (October 22nd to 28rd, 2018) According To His Smartphone
Martin_Canine
Yes, this time it arrives in time, on monday right after the week's over.
So, here we go!
The Top Ten
1
In My Mind - Dynoro & Gigi D'Agostino

As of today, this is the most successful number one single of 2018 in both Germany and Austria.


At first, I didn't quite get the appeal. It's just a house beat with a high pitched chorus looping all over. After a few more thousand listens it kind of doomed to me that it is somewhat addictive.
UListen to Sample
2
0815 - Kollegah & Farid Bang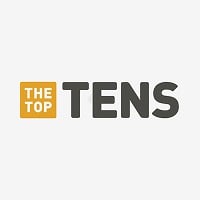 ...and it's indexed. But guess what? I still got the CD. Bite me.
3
Wish You Were Here - Rednex

Hooray, it's back in my personal listening charts! Everybody go crazy!
UListen to Sample
4
Schrei nach Liebe - Die Ärzte

Do I even need to comment on this song any more? Masterpiece, great message, 11 out of 5, next!
UListen to Sample
5
True Identity - Pepper Coyote

I still regret it was only an honorable mention in my best of 2017 list. I mean: listen to it, that's some fine pop rock!
UListen to Sample
6
Formation - Beyoncé

Yes, she doesn't sing on it, but raps instead, but still, this bangs!
UListen to Sample
7
God's Plan - Drake

...and this looks like it's going to be the biggest nunber one hit in many, many other countries. I feel like Drake has improved since his last record.
UListen to Sample
8
Sie verdienen einen besonderen Schutz - Xavier Naidoo

I know. I really know. A conscious song about such a serious and dark crime shouldn't be listened to as casually and excessively, it should be valued and carefully experienced, its message should be talked about. But what can I do when it's musically so infectious?
UListen to Sample
9
Schellen - Audio88 & Yassin

An anthem against all stupidity, may it be racism, sexism or homophobia.
UListen to Sample
10
The Ballad of John and Yoko - The Beatles

Fun fact: this song is neither a ballad nor does it actually feature Yoko Ono, but Paul McCartney can be heard.

Speaking of the two: "Warzone" or "Egypt Station"?
UListen to Sample