Things to Never Search for on Google
Pokemonfan10 Seriously, don't.
The Top Ten
1
Thick Skeleton
Sorry. Replace the K with a C - Pokemonfan10
Seriously. Don't. - Pokemonfan10
I did a mistake searching it. - ElSherlock
2
Free Candy
Creepy - Pokemonfan10
3
Google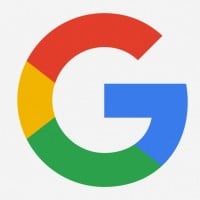 Google is an American multinational technology company specializing in Internet-related services and products. These include online advertising technologies, search, cloud computing, and software.
You are already on Google, dummy! - Pokemonfan10
4
Your favorite food.
You'll get hungry. - Pokemonfan10
5
"go commit" memes
These are stupid memes - Pokemonfan10
6
Anything that might include major spoilers
Take my word for it. This ruins the surprise. - Pokemonfan10
7
Smile Dog
Who knows? Maybe you might stumble upon the original image. Real or not, they are disturbing - Pokemonfan10
I just did. I cannot unsee it. - Synchronocity
8
Things people have found in fast food
It can make you not want to go to fast food restaurants ever again. - Pokemonfan10
9
Facts that will ruin your childhood
Believe me, this ruined my childhood. - Pokemonfan10
10
Things to never search for on Google
Sometimes, curiosity gets the best of you. - Pokemonfan10
WELL WHAT ARE YOU DOING HERE - NotMisterThompson