Best Comebacks in Wrestling History
MRRANDOM
The Top Ten
1
Ric Flair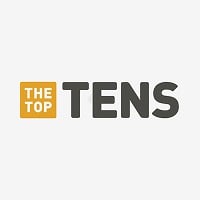 Richard Morgan "Ric" Fliehr, better known by his ring name Ric Flair, is a professional wrestling manager and American retired professional wrestler currently signed to the WWE under a legends appearance contract.
Came back from nearly dying after a plane crash and dropping hundreds of pounds realising that if could not be the biggest he had to be the best and he was.. he really was. - MRRANDOM
2
Roman Reigns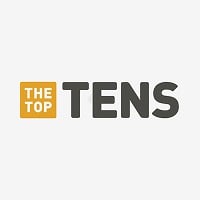 Leati Joseph "Joe" Anoa'i (Roman Reigns) was born on May 25, 1985. He is an American professional wrestler and former professional Canadian football player. ...read more.
Came back from leukaemia one of the worst diseases in modern history a malignant progressive disease in which the bone marrow and other blood-forming organs produce increased numbers of immature or abnormal leucocytes. These suppress the production of normal blood cells, leading to anaemia and other symptoms. Not only that but finally managed to turn into the baby face Vince McMahon wanted all these years. - MRRANDOM
3
Brock Lesnar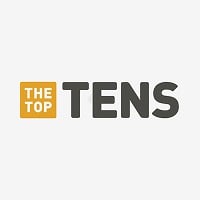 Brock Edward Lesnar is an American professional wrestler and former amateur wrestler, professional American football player, and mixed martial artist who is currently signed to WWE.
When this badass came back to the WWE after a hiatus to beat the pudding out of people in UFC brock lesnar did something that very few wresters do... he beat John Cena and then left randy orton in a bloody mess in the middle of the ring. - MRRANDOM
4
Steve Austin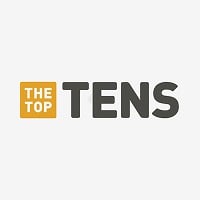 Steve Austin (born Steven James Anderson on December 18, 1964, later Steven James Williams), better known by his ring name "Stone Cold" Steve Austin, is an American actor, media personality, producer, and retired professional wrestler who is signed to a legends contract for WWE. ...read more.
€śStone Cold" Steve Austin had been absent from WWE competition for nine long months prior to Unforgiven 2000. While he did not have a match that particular night, the event would be the official full-time return of Stone Cold. Throughout the course of the evening, Austin was seen interrogating and abusing people in search of the man who ran him over at Survivor Series 1999. The crowd in the arena was deafening for Austin's return. there is no denying the connection that the people have with Stone Cold. It is unlike any other connection in the wrestling business. This night is a shinning example of that but really there are too many examples to list as nobody has ever engaged emotion from a crowd like Steve Austin. - MRRANDOM
5
Shawn Michaels (Summer Slam 2002)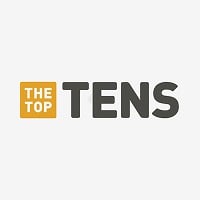 Shawn Michaels was born on July 22, 1965 . He is an American professional wrestler. He is the first wrestler to win all the titles the WWE could have offered. He is known for his moves and looks. His nickname provided by WWE is HBK (Heart Break Kid). He was in DX (Degeneration X) a tag team with Triple ...read more.
Shawn Michaels first retired from in-ring competition in 1998 following WrestleMania XIV where he effectively passed the torch to Steve Austin. Michaels had suffered a sever back injury months prior, which forced him to hang up the wrestling boots. Over the next four years, Michales made sporadic appearances as the WWE commissioner and while it was nice to see him on T.V., it just wasn't the same without him performing in the ring. In 2002, Michaels would make that in-ring comeback in a "non-sanctioned" fight against Triple H at SummerSlam. The "fight" was fantastic Shawn had no missed a step in the ring and triple H more then held up his own during the absolute war. - MRRANDOM
6
Chris Jericho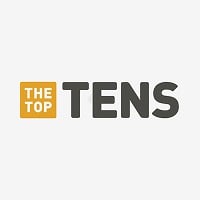 Christopher Keith Irvine, better known by the ring name Chris Jericho, is a Canadian-American professional wrestler, musician, media personality, actor, author, and businessman, currently signed to WWE and NJPW.
I love Chris Jericho the fact that he can reinvent himself multiple times and get over every single time is an ability that even the best wrestlers like hulk Hogan and john cena are not able to do not only that but he also has incredible mic skills and an incredible ability inside the ring. The "Chris Jericho Comeback" is something that Y2J should consider trademarking. Jericho makes a comeback to the WWE for as long as he wants. He leaves to complete whatever non-wrestling projects that he has decided to pick up. Jericho then makes a comeback to WWE shows. Wash, rinse, repeat. Jericho is, as of October 2015, in the middle of one of his comebacks, although this one may be more of a part-time thing rather than a significant return. To his credit, Jericho never shows signs of ring rust whenever he has a match under the WWE umbrella. He is an all-time great. - MRRANDOM
7
Ultimate Warrior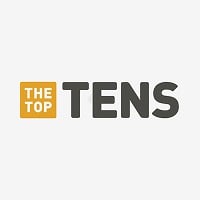 It was several years ago when one would have been wise to bet that the Ultimate Warrior would never return to the WWE for any reason. That all changed leading up to the weekend of WrestleMania XXX, however, when Warrior was inducted into the WWE Hall of Fame. It was an honor that had come years and years after Warrior and the WWE began a real feud that stemmed back to the 1990s, and it was a moment that was bittersweet not too long after it occurred. Warrior's comeback would last only a few days, as he sadly and tragically died not long after he made a speech during the Raw following WrestleMania XXX. - MRRANDOM
8
Jerry Lawler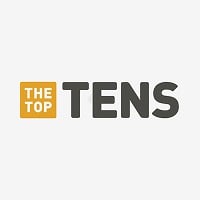 There are two Jerry Lawler comebacks, in particular, that come to mind for such a list. The first occurred in 2001 when he returned to the WWE to reclaim his role as an on-air announcer. Lawler was involved in a tremendous comeback storyline starting in the fall of 2010 when he feuded with then-champion The Miz. "The King" would then be involved in multiple battles with fellow announcer Michael Cole while Cole was playing a heel role. A heart attack that he suffered while announcing at a Raw show brought along the end of his WWE wrestling career one of saddest times in wrestling but even afterwards he still does little bit of wrestling and a lot of commentary did you know that even though jerry lawler is one of the best wrestlers of all time he has only been on one wrestle mania against Michael cole... which he lost... - MRRANDOM
9
Terry Funk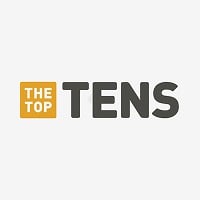 Terrence "Terry" Funk is an American retired professional wrestler and actor. Funk is known for the longevity of his career - which spanned 50 years and included multiple short-lived retirements - and the influential hardcore wrestling style he pioneered in the latter part of his career.
Have you ever been in attendance for what was advertised to be the retirement match of Terry Funk? Here are two things you should probably know: You likely weren't at his first retirement match, and you also probably were not at his last. Funk is technically still not retired despite the fact that he is in his 70s! and his matches don't include just light bumps and lot of weak punches THESE ARE GODDAM HARDCORE MATCHES USUALLY. - MRRANDOM
10
Tatanka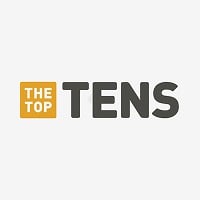 This was just ok... Tatanka first showed up on WWE shows in the 1990s at a time when the company had more of a cartoon nature than what is presented on programs in 2015. He made a comeback to the WWE in 2005 for what theoretically could have been a one-time match. That would turn into more of a full-time gig that would keep Tatanka in the WWE up through the beginning of 2007. Tatanka put on several entertaining and memorable matches during his second stint in the WWE, and it was even teased that he would win a championship. That did not happen, though, and Tatanka left the WWE without a title. - MRRANDOM