Best Wrestling Underdogs
MRRANDOM
The Top Ten
1
Daniel Bryan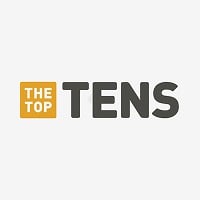 Bryan Lloyd Danielson is an American professional wrestler best known for his tenure in WWE under the ring name Daniel Bryan. He is the current WWE champion.
(
He was small, no one gave him a shot, and at WrestleMania XXVIII Sheamus defeated him in 18 seconds. Daniel Bryan worked his ass off climbing the independent circuit after being dropped from WWE in the early 2000s. He returned almost ten years later and failed to win his first 10 matches. From there, three years of fighting resulted in the Yes! Movement, when fans got behind The American Dragon. Bryan's ability to connect with fans was almost hypnotic as he proved he wasn't the wet towel in Team Hell No. WWE's administration, led by Vince McMahon and Triple H, didn't like Bryan's look, especially as the face for their company. Their lackeys made success impossible for Bryan, adding stipulations to his wins, inserting crooked referees, and even physically interfering in matches. Always a reach away from the big titles, the company simply didn't want Bryan to win. At WrestleMania XXX, Bryan would win the WWE World Heavyweight Championship in the main event. The following ...more - MRRANDOM
2
Mick Foley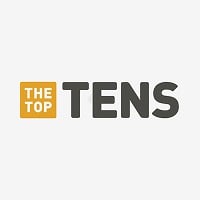 Michael Francis "Mick" Foley Sr. is an American retired professional wrestler, writer, color commentator, actor and voice actor.
It's funny to think a multiple time WWE Champion and the GM of RAW got to where he is today from losing. No other wrestler in existence had made such a name for himself from the savage beatings he could endure. I mean, Cactus Jack lost his ear in the ring against Vader and kept going after the ref tossed the ear into the corner. But it's not just the off-the-scale pain tolerance that helped make Cactus Jack, Mankind, and Dude Love the perfect underdogs. Mick Foley is wicked smart. First he knew he had to outperform the other guys in the ring, since he didn't look like a traditional champion. Through the genius of developing Mankind, he was able to turn a sadistic madman freak into someone we empathized with and even hoped would be the face of the company. When Mankind won his first WWE Championship against McMahon's golden boy The Rock in 1999 it was a momentum changing moment. McMahon was pissed and the crowd was hysterical. - MRRANDOM
3
Rey Mysterio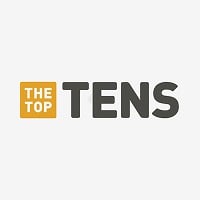 Óscar Gutiérrez, better known by the ring name Rey Mysterio, is a Mexican-American professional wrestler who currently works for Lucha Underground.
The smallest man in vinces ocean of muscly motion which is like being a drunk guy in a gymnastics competition even knew himself how much disadvantage he had"I was always considered the smallest cat in the ring," Rey Mysterio said. But he saw this as a way to differentiate, even elevate, himself from the rest. Dubbed "The Ultimate Underdog," Mysterio entered every match as though it were his last, leaving his heart on the mat. When the 5'6 newcomer made his debut on WCW at The Great American Bash, it was clear veteran Dean Malenko would win the bout. But the luchador had such charisma and precision in his high-flying moonsaults and springboarding that Rey recalls everyone in the locker room giving him a standing ovation at the end of the match. As his career would mature, "The Biggest Little Man" would be weighed against wrestling supermen and always made them work for the win. At WrestleMania 22, Mysterio's speed and gusto earned him World Heavyweight status over Kurt Angle and ...more - MRRANDOM
4
Mikey Whipwreck
Who would have thought that a mama's boy, out of shape ring-crew member would go on to be the youngest ECW Champion in history. Mickey Whipwreck was so far from being labeled a star wrestler that Sonny Blaze didn't charge him for training during Whipwreck's early ECW days. It was Paul Haymen that had discovered the sophomoric, tie-dye wearing roadie, and pushed him to embrace an underdog persona in the ring. - MRRANDOM
5
Chris Benoit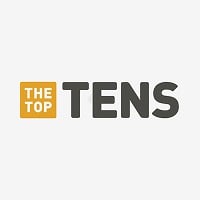 Christopher Michael "Chris" Benoit was a Canadian professional wrestler. During his 22-year career, he worked for numerous promotions including the WWE, WCW and ECW. Benoit is often cited as one of the greatest professional wrestlers of all time.
RIP
The 2004 royal rumble was my favourite royal rumble performance as chris benoit went from number 1 all the way to the end an insane feat that only he and Shawn micheals could do.
"The Canadian Crippler" is well-known in the world of wrestling, holding titles in every promotion from WWE to WCW and even ECW. Although the 220-pound Benoit had everything it takes to be a leading Superstar, he was passed up for the Heavyweight Championship Championship year after year. Benoit was our favorite underdog at WrestleMania XX, facing up against Triple H and Sean Michaels in a Triple Threat match. Another loss seemed inevitable. Michaels and Benoit were both eyeing the championship status. The expectation was that the company would allow Michaels the win so he and Triple H could duke it out again. Benoit held his own. Triple H and Michaels saw blood and turned on the Wild Pegasus, and after nearly being tapped out more than three times from a backbreaking Suplex by Triple H, Benoit kept ...more - MRRANDOM
6
Spike Dudley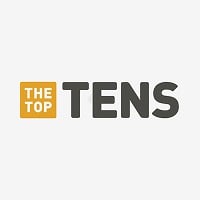 The 5'7 runt of the Dudley litter is the most relatable wrestler for anyone who grew up as a younger sibling. No, The Dudley Brothers weren't actually related by blood (which we hope you already figured out judging by their different races and sizes), but we all saw Little Spike as the underdog of the group—. Eventually he got turned on by his brothers, and deserted by them in ECW, but it was in 1997 that Spike showed his underdog colors. Amid a storyline with Bam Bam Bigelow, Spike was in the ring against the nearly 400-pound behemoth, summoning the image of an ant being squashed under a boulder. It was David versus Goliath, a true underdog match. Spike was slammed on the top of his head, raised into the air by the neck, but "he got him! " Spike would go on to wrestle hardcore and gain the nickname "The Giant Killer." - MRRANDOM
7
Christian
As we saw with Benoit, some of the best underdogs don't always appear to be the long shot. Christian was a tag team king in WWE with Edge by his side. The two had been fighting together since the late '90s and drawing audiences with their surfer dude vibe, laughable costumes, and comedic antics, all while making their way to fame together. After a falling out in 2001, Edge easily transitioned into a strong solo wrestler while it seemed Christian's run in the biz was expiring. On his own, Christian lost to Diamond Dallas Page, "Stone Cold" Steve Austin, and even tried joining a different tag team, but all he saw was defeats. Even when he won the WWE Hardcore Championship, he lost it less than hours later. Like most underdogs, he wasn't getting a chance so he left for TNA. It was the right move to embrace his fate as a dark horse in WWE because upon his return years later, "Captain Charisma" won the World Heavyweight Championship twice and had a great run as a heel. - MRRANDOM
8
Zack Ryder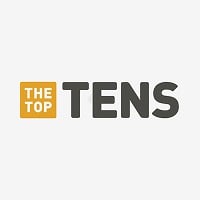 Matthew Brett Cardona, better known by his ring name Zack Ryder, is an American professional wrestler who is currently signed to WWE.
Zach Ryder entered WWE in 2007 as one half of The Major Brothers tag team. They started out with a win, being the underdogs who beat the old favorites. This would become a trend throughout his career, as Ryder earned the Tag Team Championship, Intercontential Championship, and U.S. Championship, but these were all one-time wins. What makes Ryder such a poetic underdog is that he's fought with some of the best wrestlers of all time, beating many (most recently a March 2016 Jericho fight that ended with Y2J looking like a flopping fish), but Ryder is constantly half-foot in the shadows. Take for instance his La Familia tag team. Ryder stood shoulder to shoulder with Edge, but was the go-to punching bag for the trio. And even when he held the intercontinental and united states championship he never the open WWE would put energy into. He's the network's go-to underdog who can actually compete physically with the best, and doesn't throw a hissy when the belt passes over him. I say ...more - MRRANDOM
9
Jeff Hardy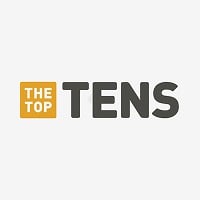 Jeffrey Nero "Jeff" Hardy is an American professional wrestler, singer-songwriter, painter and musician.
Jeff Hardy was finishing his tag-team run in The Hardy Boyz with brother Matt and struggled to find a place as a solo main eventer. But what "The Charismatic Enigma" lacked in weight he made up for in height… being that he would climb to daredevil peaks (20+ feet), on ladders or arena architecture, and risk it all with death-defying falls. His stunts were unheard of at the time, and his reckless attitude was inspirational. The match that really made him was a classic underdog fight, where a young, scrawny Hardy was pit against The Undertaker in a Ladder match for the Undisputed Championship. Hardy didn't win, but he held his own against one of the toughest (and tallest) dudes to own the ring. With every reach Hardy made for the belt, fans stopped breathing and watched in awe. The more Jeff was torn down by The Undertaker, the more we wanted him to win. In fact, every time he got matched up it seemed Jeff Hardy was the underdog, not against other fighters necessarily, but against ...more - MRRANDOM
10
Crash Holly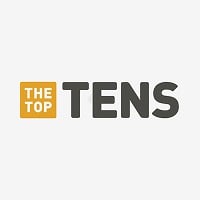 Think of the big names of the WWE Attitude Era— Stone Cold, The Rock, Triple H— these are physically jacked dudes. Crash's debut on RAW came when his super heavyweight cousin Hardcore Holly brought on The Houdini of Hardcore, dubbing his pint-sized kin another super heavyweight. Crash's first words on the mic were Undertaker and Big Show— the guy was not afraid of starting beef with the monsters of Monday night. During a time when WWE was only giving prominence to tall, bulked wrestlers, Crash Holly worked twice as hard, around the clock to gain and keep his title. The stipulation of his 24/7 belt also meant Crash was being attacked at all times, and frequently beaten at all times… and I mean BEATEN. Still, he always bounced back and snuck a pin to regain the Hardcore Champion. As it was often said by announcers and fans, he had heart. - MRRANDOM
Related Lists

Top 10 Animated Movie Underdogs

Best Underdog Movies
Top Ten Total Drama Underdogs

Top 10 Countries With Underdog Militaries
Top Ten Sports Underdogs
List Stats
10 listings
152 days old

Top Remixes
1. Daniel Bryan
2. Mick Foley
3. Rey Mysterio
MRRANDOM