Top 10 Best Sitcoms of the 1980s
thenextsteplover
Hello! Ill be counting down the best shows of the 1980's based on popularity ,achievements , acting , and story. also the little comments in the comment section are from Wikipedia, watch mojo & just opinions from reviewers just to give a little information about he shows . I OWN NONE OF THE COMMENTS. plz no hate , if you have an opinion ,feel free to comment but respect my opinon and I'll respect yours.
The Top Ten
1
Cheers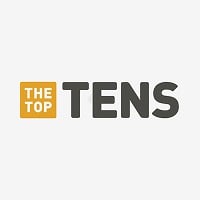 Cheers is an American sitcom that ran for eleven seasons between 1982 and 1993. The show was produced by Charles/Burrows/Charles Productions in association with Paramount Network Television for NBC and created by the team of James Burrows, Glen Charles, and Les Charles.
Almost cancelled in its first season due to low ratings, this sitcom held on to become one of the most beloved shows in T.V. history. Taking place in the titular bar, where Bostonians met to drink and where "everybody knows your name," it depicted the lives of employees and patrons alike. The show's willingness to tackle issues like alcoholism and homosexuality, albeit with a sense of humor, made it a trailblazer, and it earned what was then a record 117 Emmy nominations for its role as the anchor of NBC's "Must-See T.V." lineup.

Making your way in the world today
Takes everything you got Taking a break from all your worries It sure would help a lot Wouldn't you like to get away?
Sometimes you want to go Where everybody knows your name
And they're always glad
you came You want to be where you can see
The troubles are all the same You want to be where everybody knows your name
You want to go where people know The people are all the same
You want ...more - thenextsteplover
2
The Cosby Show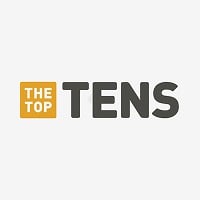 The Cosby Show is an American television sitcom starring Bill Cosby, which aired for eight seasons on NBC from September 20, 1984 until April 30, 1992. The show focuses on the Huxtable family, an upper middle-class African-American family living in Brooklyn, New York.
Love this show it is full of laughs and also real serious life situations. This old classic film has so many episodes that teach you all of the above and making decisions with comedy throughout and always ending with happiness and joy. I HIGHLY recommend watching this show of a peaceful family that lives through everyday life experiencing the real world and everyone learns how to make it out safely! (Joseph Edwards)




As much as we hate to admit it Bill Cosby WAS one of America's best-loved comedians, and this show is a big reason why. He starred as Dr. Heathcliff Huxtable, an obstetrician trying to hold together his upper-middle-class family, aided by his wife, played by the elegant Phylicia Rashad. He created and produced the show, and it was his signature, family-friendly comedy style that allowed the show to deal with serious subjects throughout its run. Not only that, "The Cosby Show" also broke barriers in television for African-Americans, and brought the ...more - thenextsteplover
3
Family Ties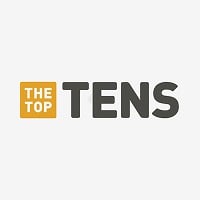 Family Ties is an American sitcom that aired on NBC for seven seasons, premiering on September 22, 1982, and concluding on May 14, 1989. The series, created by Gary David Goldberg, reflected the move in the United States from the cultural liberalism of the 1960s and 1970s to the conservatism of the ...read more.
In this weekly series, a couple of leftwing ex-hippies must learn to deal with raising children with strong conservative views during the Reagan Administration. The most vocal of their kids is dashing young Republican Alex, played by Michael J. Fox.
Steven and Elyse Keaton, once 1960s radicals, now find themselves in Reagan-era American trying to raise a traditional suburban family. Son Alex P. Keaton is an ambitious young Republican, and his sister Mallory is a shallow victim of the corporate culture, obsessed with music, clothes and boys. The ir only normal kid is young Jennifer, a bit of a tomboy. In later seasons, the Keatons add a fourth child, Andrew. Most of the comedy arose from the conflict between the liberal parents and the conservative children. - thenextsteplover
4
The Wonder Years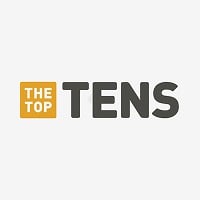 The Wonder Years is an American television comedy-drama created by Neal Marlens and Carol Black. It ran on ABC from 1988 until 1993. The pilot aired on January 31, 1988, following ABC's coverage of Super Bowl XXII.
Growing up isn't always easy, but it's certainly filled with lots of emotions, and this comedy-drama did an amazing job of bringing them back. It depicted the coming-of-age of Kevin Arnold, a boy living in a normal American suburb starts the series at 12-years-old. After just six episodes had aired, it won an Emmy for Best Comedy series, thanks mostly to its innovative and groundbreaking writing and storytelling. "The Wonder Years" wasn't a ratings juggernaut, but the feel-good series spoke to a generation by telling the story of youth
The second you finish the pilot, you will have fallen in love with the entire Arnold family. The show was done beautifully. Sure the filming and sets aren't nearly as extravagant as they are these days, but the writing is something you'll never witness again in your life. It takes place more than 50 years ago, but the same lessons are still relevant in our lives. I've seen many (almost too many) shows, and the Wounder Years is by far my ...more - thenextsteplover
5
Who's the Boss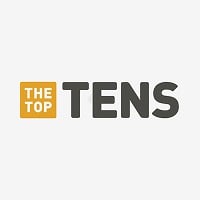 Former major-leaguer Tony Micelli and his daughter Samantha move in with the uptight executive Angela Bower, where Tony has taken a job as live-in housekeeper.

Her family includes her shy son Jonathan, and her mother Mona, a man-hungry vixen.

Despite Tony's uphill struggle to fit in, he soon wins them over with his laid-back style, while romantic tensions surface between Angela and Tony. - thenextsteplover
6
Perfect Strangers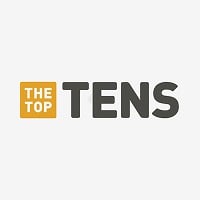 When Wisconsin native Larry Appleton moves into his first apartment in Chicago, he enjoys his newfound privacy. But that privacy quickly vanishes when Balki Bartokomous, a previously unknown cousin from Mediterranean island of Mypos, shows up wanting to move in. Larry decides to act as a mentor to B alki and help teach him about life in America, which is vastly different than what Balki is used to in his homeland. The two grow close as time goes on, going on many wacky adventures. Over time, both have relationships that eventually end in marriage. - thenextsteplover
7
Growing Pains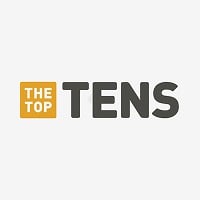 Growing Pains is an American television sitcom that aired on ABC from September 24, 1985, to April 25, 1992. The show ran for seven seasons, consisting of 166 episodes.
The "Father Knows Best" of the 1980s, Dr. Jason Seaver is a psychiatrist who has moved his practice into his Long Island, N.Y., home so that his wife, Maggie, can resume her career. Their children are girl-crazy Mike, brainiac Carol and cute little Ben (later, precocious Chrissie was born). This ser ies, however, tackles issues that "Father Knows Best" wouldn't have: drugs, suicide, peer pressure, alcohol. But the Seavers pull through problems with a sense of humor and usually emerge stronger than before. - thenextsteplover
8
Night Court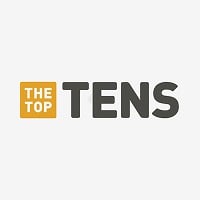 Honorable Judge Harry T. Stone is a young, hip, jeans-wearing liberal eccentric presiding over the night shift of a Manhattan courtroom -- which means his views on various cases aren't always normal, nor are his judgments. Helping him manage the chaos is not-so-bright yet softhearted courtroom guard Bull and egotistical prosecutor Dan Fielding. Also part of Stone's crew are passionate public defender Christine Sullivan and calm court clerk Mac, who joined the show in its third and second seasons, respectively. - thenextsteplover
9
Alf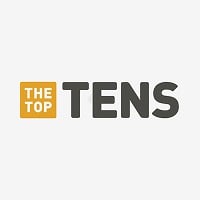 ALF is an American science fiction sitcom that aired on NBC from September 22, 1986 to March 24, 1990. It was the first television series to be presented in Dolby Surround.
I used to Watch this Sitcom back in 2018 and It was really Funny to me and ALF looks like A Pig, A Aardvark, And a Really Harry E.T. And the cast could be good! And Maybe NBC could revive this show and WB and Really good at shows and If anyone could do, Anyone can! And I think the Revival can come out on 5/4/2019. Well, That's what I think so you guys could Think about it and you could do it, and You could watch a Few Episodes and you could do it!
- Joshuah Schmidt - thenextsteplover
10
The Facts of Life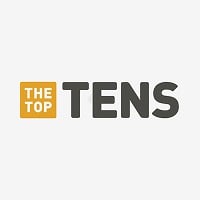 "You take the good, you take the bad..." Originally set at the prestigious Eastland School for Young Women, housemother Mrs. Garrett is the caretaker and confidante of a special group of girls. Over time, this group shrinks to be centered on only four young women: wealthy and spoiled Blair, gossi py Tootie, eager-to-please Natalie and tough girl Jo. Over the years, the girls graduate from school, and the story lines evolve with them. - thenextsteplover
Related Lists

Top Ten Best Sitcoms of All Time

Top Ten Best Teen Sitcoms

Top Ten Best '80s Sitcoms

Top Ten Funniest Sitcom Characters of All Time

Top Ten Meanest Cartoon, Anime, Sitcom and Movie Characters Ever
List Stats
10 listings
8 days old

Top Remixes
1. Cheers
2. The Cosby Show
3. Family Ties
thenextsteplover