Fastest Growing Social Media User Accounts in 24 Hours
Social media's driven people to gain followers with their content. Some have gained record-breaking numbers of followers in 24 hours. Here are the top examples & apps are mentioned.

The Top Ten

1 Jennifer Aniston - Instagram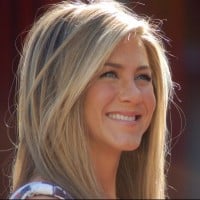 On October 15th, 2019, Jennifer Aniston, known for playing Rachel Green in Friends, joined Instagram. Her 1st post was a reunion with the cast of Friends in a selfie, which was something we waited 15 years for. While it was low quality & blurry, it generated feedback that exploded all over Instagram & the internet. Yet her feedback even caused Instagram to temporarily crash & she broke the internet. Yet she set multiple records, formerly including the 1st 1M followers at the fastest time ever for Instagram, in 5 hours 16 minutes (316 minutes), which was 29 minutes faster than the 1st million Prince Harry & Meghan Markle got from their debut. She even gained a whopping ~8.6M followers in 24 hours, a number of followers never before seen anywhere in a day & gained 15M the next week & ~16.5M in 10 days. She gained 20M followers in 37 days & went up to 27M after New Year's Day 2020 & now she has over a whopping ~35.7M followers. She literally changed everything about Instagram & became one of its most powerful users ever. Yet to think how 1 photo sparked this craze, proved there isn't anyone like her & that Friends will always be beloved.
2
Matthew Perry - Instagram
On February 8th, 2020, Matthew Perry, known on Friends, debuted on Instagram with 2 posts, each as a throwback to Friends. His debuted broke the internet, with 1st post getting 7.3M viewers & the 2nd getting 2.4M he gained an impressive ~4.4 Million followers there in the 1st 24 hours. He now has ~4.7M.
3
Sir David Attenborough - Instagram
On September 24th, 2020, Sir David Attenborough just joined Instagram & he set a new record for the fastest time to get the 1st 1M followers there, in just a brisk pace of 4 hours 44 minutes (284 minutes), beating out Jennifer Aniston by 32 minutes. Unlike Jennifer, he didn't gain nearly as much followers in 1 day as she did (as he got over 2M followers in 24 hours compared to Jennifer's whopping ~8.6M that same rate), therefore Aniston still holds the record for most followers gained in 24 hours. He gained ~3.7 million followers in 2 days & now has ~5.7M followers on Instagram. At 94 years old, he's the oldest man & 2nd oldest person on Instagram (only behind Helen Ackerman, who went past 98.) & staying strong yet going big on social media. He's yet to become an influencer.
4
Deepika Padukone - TikTok
On January 2020, her debut broke it with millions of views in each video & 3.2M followers in 24 hours. Though BTS still won the fastest to get the 1st 1M there.
5
Meghan Markle & Prince Harry - Instagram
On April 2019, Meghan Markle & Prince Harry set up their own Instagram account & gained 1M followers the 1st in 5 hours 45 minutes (345 minutes) & gained ~2.6M followers in 1 day. They eventually gained 10M followers on New Year's Day 2020.
6
BTS - Tiktok
On October 8th, BTS, the world's biggest boyband & K-Pop group, broke TikTok, setting a record for the 1st million followers, in just 3 hours 31 minutes. They gained 2M followers in 15 hours, 3M followers in 1 day & 4M followers in 2.5 days. They've been known to break multiple records, for best selling Korean albums & performances, reactions & Dynamite, which's their record for a 24 hour YouTube debut (~101.1M views).
7
Caitlyn Jenner - Twitter
Caitlyn Jenner (who's a whopping 6'2" tall - making her the tallest of the Jenners & the 5th tallest actress on Earth) broke Twitter when she joined it, setting a record for the fastest time to get the 1st 1M followers there, in 4 hours 3 minutes (243 minutes), beating the record formerly held by former president Barack Obama.
8
Barack Obama - Twitter

Barack Hussein Obama II served as the 44th president of the United States of America. He was elected in 2008 after serving in the Senate from 2005-08, beating John McCain and becoming the first African-American to be elected President of the United States. He was elected again in 2012, beating Mitt ...read more.
Former President Barack Obama amassed the 1st 1M followers when he made a 2nd Twitter account of his, all in 4 hours 52 minutes (292 minutes) when matching 1st lady Michelle Obama's account. He has ~123M followers on Twitter now, making him Twitter's most followed, beating Katy Perry, though Justin Bieber slipped in between. He's the king of Twitter for reason.
9
Kang Daniel - Instagram
K-pop icon Kang Daniel joined Instagram with 1M followers of his 1st in 11 hours 30 minutes (690 minutes). What a day for him.
10
Marília Mendonça - YouTube
Known for singing & doing YouTube, she gained an impressive ~1.8M subscribers in 24 hours (1,440 minutes) when she performed live in concert on April 9th, 2020, making history on YouTube to this day. It's the highest number of subscribers ever gained on YouTube in 24 hours.
The Contenders
11
Gusttavo Lima Oficial - YouTube
He performed live in concert on April 12th, 2020, which went viral on YouTube & helped him gain more additional subscribers right at ~1.5M that day, there Marília's concert performance was given a bonus by Gusttavo Lima.
12
CarryMinati - YouTube
A YouTuber & TikToker known for making videos, he filmed a video with his friend roasting together, which made him gain around ~1.4M subscribers in 24 hours on May 9th, 2020. He gained another ~900K subscribers in 24 hours on both May 10th & May 11th 2020 for those TikTok videos. Never forget that.
13
Tati Westbrook - YouTube
Tati Westbrook, known recently for her shade on James Charles, for this reason, gained an impressive 1,281,750 subscribers on YouTube in just 24 hours after they unsubscribed James Charles. It was the most subscribers ever gained on YouTube in a 24 hour period for nearly a year until several YouTubers broke that record, most of which gained millions in a day due to live performances.
14
BTS - YouTube
The big 1 for modern bands. Known for internet-breaking songs. They once shattered 24 hour YouTube records in views with music videos of IDOL (~45.9M), Boy With Luv with Halsey (~74.6M) & ON (~46.5M for the 1st MV & ~43.8M for the 2nd MV) which didn't get enough of what they deserved. On August 21st, 2020, they dropped their music video of Dynamite, which set the ultimate records on YouTube, gaining an explosive rating of ~101.1M views, making it the 1st YouTube video (music or not) to gain 100M views within a day, the 1st to do so by a K-pop group as well as any group or anyone. It became their fastest streamed song on iTunes & Spotify as well as their 1st song ever to reach 1 on the Billboard Hot 100. Upon doing so with all that, they gained an impressive bonus of getting ~1.2M subscribers 24 hours since the release of Dynamite, proving they're growing strong as ever. Though they did gain 697,814 subscribers on YT in 24 hours with the release of Boy With Luv.
15
BLACKPINK - YouTube
Known as the world's biggest & popular girl group in music, they made several songs, though 1 of their latest was How You Like That, which was released on June 26th, 2020 & set records for the most watched YouTube video in the 1st 24 hours by a girl group, the most watched K-Pop video in 24 hours by a girl group (all at a whopping ~86.3M views) & their fastest streamed song at the time. During so, they gained an additional ~1.2M subscribers in 24 hours on YouTube, proving how big of a hit it was for them & their fans along with K-Pop. They eventually released the music video for Ice Cream with Selena Gomez, which got ~79M views on YouTube (the most viewed in 24 hours for Selena Gomez & by an all-female collaboration), helping them gain an additional ~800K subscribers on YouTube in 24 hours. They gained ~600K more subscribers October 2nd, 2020 with the release of the music video for Lovesick Girls, which only got ~61.4M views on YouTube in 24 hours.
16
Jorge & Mateus Oficial - YouTube
They gained an impressive ~1.2M subscribers in 24 hours when they performed live on April 6th, 2020. They did a livestream earlier on April 4th that gained 2M views & helped them gain ~1.1M subscribers in 24 hours.
17
Robert Downey Jr. - Twitter

Robert John Downey Jr. is an American actor. His career has included critical and popular success in his youth, followed by a period of substance abuse and legal troubles, and a resurgence of commercial success in middle age.
It took him a perfect 24 hours to get his 1st 1M followers on Twitter, which is a surprising moment of good luck for him.
18
Shane Dawson - YouTube
He debuted his new YouTube channel Shane Glossin' on January 7th, 2020 which amassed ~940K subscribers in 24 hours. So close to 1 million. Therefore it's the 2nd fastest growing YouTube channel in subscribers gained over a 24 hour period, though the fastest debut for subscribers gained there in the 1st 24 hours.
19
Nilson Izaias Papinho - YouTube
He debuted on YouTube with a video of an elderly Brazilian man, which went viral & made him amass 800,138 subscribers in the 1st 24 hours & another 927,929 subscribers the next 24 hours. What a hit the video was.
20
Zealous - YouTube
On September 5th, 2020, Zealous gained ~926K on YouTube thanks to a shoutout from Mr. Beast. He could've gotten at least 1M there in 24 hours & he probably wanted that, but oh well. He gained another ~664K in 24 hours the next day for the same reason.
21
Felipe & Luccas Neto - YouTube
They set up their new YouTube channel at the end of July 2017 & gained 922,145 subscribers in 24 hours.
22
Jahseh Dwayne Ricardo Onfroy (XXXTENTACION) - YouTube
He was shot in Miami Florida on June 20th, 2018 at 20. His channel gained ~850K subscribers the day after he died & ~791K the next day, making it one of the top 10 fastest growing YouTube channels & social media accounts of all time. His channel now has ~28.8M subscribers (which's 96% of 30M) to this day. R.I.P. XXXTentacion 1998-2018.
23
Christopher Comstock - YouTube
Known as Marshmello on his YouTube channel, on May 17th, 2020, it gained 698,789 subscribers in 24 hours due to a live Fortnite concert.
24
Rob Kenney - YouTube
Known for his channel Dad, How do I? Which's a "How to" channel that gained 666,666 subscribers in 24 hours on May 20th, 2020 when YouTube promoted it via Twitter.
25
Boo's Family - YouTube
Their channel gained 659,851 subscribers in 24 hours on July 26th, 2019.