My Big Brother All Stars 2 Houseguests
I am hearing major rumors that the next Big Brother could be the long awaited All Stars. Plus I wanted to pick players who didn't win making it all fair play. While all of these would not happen exactly, its my dream casting i'd like to see happen please. These are the houseguests I would be glad to see back and get a redemption shot of winning it all.
The Top Ten
Vanessa Rousso - Big Brother 17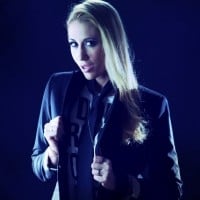 Vanessa Ashley Rousso is an American professional poker player. Born in White Plains, New York, Rousso holds dual citizenship with the United States and France.
So shoulda won 17 that was hers to win and Steve got lucky at the very end. Vanessa controlled that game, aligned with the perfect people. While finding ways to survive while also using great mind games to get near the end is something you don't usually see. She truly is a poker player. She comes back she's my pick to win it all.
Danielle Reyes - Big Brother 3 & 7
Well... why not have an all time great included. Danielle is one of the greatest players to play the game, and would be a great choice especially for how the times have changed. Both sides can at least cherish this casting selection. Good balance as a stargedist and a player as well. Reyes could definitely have a great shot with whoever she wanted to ride or die with a 3rd time would be pivotal.
Eric Stein - Big Brother 8

Aside from the Donatos, Eric Stein being picked as America's player was very entertaining. While an unfair twist to the season for him, he made the best out of it in defeat. Stein would be a zany houseguest that would fit in with my choices.
Keesha Smith - Big Brother 10

Had an annoying voice yes. Keesha was a pretty good threat that season that had an outside shot. The way she played the game it would be better to have that type of gameplay than say a comp beast like Janelle who is great, but won't be targeted right away and gone. Whereas with Keesha could last longer.
Britney Haynes - Big Brother 12 & 14

She got steamrolled twice by an all time great alliances that stood in her way of Brigade, and basically Dan the greatest player of all time (in my opinion). I would give a 3rd shot, she was very entertaining on both seasons. Nobody does diary segments like Britney does and that's mainly why she would be a great choice.
John McGuire - Big Brother 17
John the dentist who talked funny weird had a shot to actually win in Big Brother 17. He got evicted came back towards the end, and was the closest of those getting a 2nd chance of having the taste towards the end (Victor also inches). Pair with Scottie and Kevin that's a very interesting trio.
Donny Thompson - Season 16

Nice guy, he was tough to get out love by america just by how he looked. Donny deserves another shot he just ran into Derrick who cruised he's way to victory.
Michael "Cowboy" Ellis - Big Brother 5
Cowboy has waited along time to get another shot, and frankly he needs one. He lost to a guy who ended up not doing so well for himself. Diane and Nakomis eventually got another shot didn't last long. Cowboy could hang in the game paired up with a new four horseman group possibly with the likes of Howard, Pectacular, and Shane would be a scary alliance to take down if you really think about it potentially dominate comp beasts to vanquish.
Zach Rance - Big Brother 16

Great villain who gets under your skin the best example just watch the confrontations between Devin and Frankie. He ultimately got backstabbed by his own alliance. Zach to me was one of the good highlights from that season I so want way more of ''fruit loop dingus'' around for All Stars 2.
Scottie Salton - Big Brother 20
Scottie ran into a buzzsaw in Big Brother 20. He had no chance despite the effort of how good of a rat game he played (a lot better than Ronnie did). For a guy who almost looked similar to me at the time I wanna see him get one more crack at it he was good player who was on a bad alliance is what did him in.
The Contenders
Jessie Godderz - Big Brother 10 & 11
A Big Brother All Stars would not be complete without one of its most successful transformational stars than former TNA wrestlers Jessie Godderz. It would be fitting to have Mr. pectacular comeback he is a super diehard fan of the show. It would make a lot of sense, and my vision of who he would pair with would make things interesting I'll say.
Howard Overby - Big Brother 15
You gotta have somebody represent a debacle of a season right? Of all of those I'd pick the quiet and humble Howard who stood no chance with all the repulsive houseguests that season.
Kevin Campbell - Big Brother 11

Now Big Brother 11 was all smash mouth talking than brains which I lot of people seemed to dislike. Kevin on the other hand nearly had that season won it if wasn't for Jordan. I say give him more of a chance than certain other loathed player 5 seasons later who is the same type only more annoying.
Nicole Anthony - Big Brother 21
If I'm bringing anyone back from such a trainwreck season it would have to be last years Nicole. Had literally no chance from the start, and she was unanimously loved by america because everybody in that house was awful personality wise. With a new given life, and new alliance to form I'm curious how she would do a 2nd time around if possible.
Shane Meaney - Big Brother 14
A boring choice yes, but go back to the quack Pack team Shane was the enforcer of the group he would always win veto's every time. He fell short from what could of been the first couple to the end (this didn't happen until BB 21 sadly). Danielle and Shane were a tough as nails couple to get out, but Dan wisely got him outta the final three talking he's way out somehow knowing he was gonna be next. Shane will comeback with a silent fueled rage for vengeance avenging that lost. Probably the biggest longshot perhaps of these 16, but I wouldn't mind him from a comp standpoint he was very good.
Shelly Moore - Big Brother 13
Now I'm not sure if this is voting, or they actually call up and picked certain houseguests if that's the case the one I'd like to see back from 13 would be Shelly. Yeah there's Adam, or Kalia would make a lot of sense as well. Reason why is you need this sorta southern bell who eventually turns on you. While she was never the best at comps. She is a crafty strategist.