Top Ten Breakdancers (B-boys)
The Top Ten
1
Adam Sevani
I think he is awesome ad I did a report on him and I got an a plus
I don't no much about him but I believe he is the best
This man is awesome he is just 22 but dances better than any one. even in acting
You are awesome
30 Comments
2
Phisicx
Best power moves. No one can copy.
For anyone that came here to see top ten REAL breakers, then take the 2nd place Physicx as the real number 1 on the list because he is an actual bboy unlike Adam Sevani above
He is the coolest bboy when he was young
He's awesome. his spins are so cool
25 Comments
3
Cico
Cico power moves are breath taking and so strong...
This guy holds the leading record of 1990 spins
I am your big fan
Cico is a really good bboy! Well respected
3 Comments
4
Taisuke
These are the best break dansers
TAISUKE is unbeatable period!
Taisuke goes for many things. His power moves have exceeded the limits of every other breaker.
He spin very fast. I like him because he combine many moves when he is spinning
5 Comments
5
Lilou
Best all round bboy
Lilou is the best B-Boy I ever know, he is a living legend, when he's on the dance floor we don't know what will he do, but only he's gonna rock the dance floor. His style, his thread are so good that it makes me started B-Boy. There might not be anyone better than Lilou. Peace.
He is awesome and any word is few to tell bout him... I love his style and he is one of the best b boy I ever seen... He I so flexible and powerful.. This is the result of his hard work..
A big salute to him...
I don't know anyone who is as insane as lilou, his style is so individual and amazing.. And when he enters a room people know his presence.. Perhaps the best B-Boy ever
34 Comments
6
The end
You're My Hero! Your Power Move is so Fantastic, so clean, Prince of Quality!
This guy brought power to a whole new level. The stuff he did in 2003 is now done by bboys today and he still is ahead of the game. The End is the God of powermoves n'uff said.
One of the greatest, his powermoves are untouchable and creative. A truly inspiring bboy.
he is asia
1 Comment
7
Kid david
gets credit where credit is due
He create of his own styles which it's so cool to watch his free style
Moves make it seem like he is floating
This guy is the BOSS of B-boy! One day I'll be like him...
5 Comments
8
Hong 10
Rulez the floor with every section of bboying to the maximum capability that he could ever reach, a truely amazing and extreme bboy
I like him bcs he is the master of hollow which I like
Hong 10 should be #1 on the list he's the best
Large repertoire, Creative, Original, perfect balance of Power& Style
23 Comments
9
Chris Brown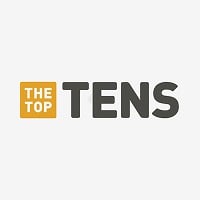 Christopher Maurice "Chris" Brown (born May 5, 1989) is an American singer, songwriter, dancer and actor. Born in Tappahannock, Virginia, he was involved in his church choir and several local talent shows from a young age. He is most well known for his physical assault towards the singer Rihanna in ...read more.
He I ver good
He is browm

so his name fits himmm
He should not go to jail
This list now looks as joke... Chris Brown have no place among the pros!
16 Comments
10
Keyz
This is the best, I don't even know who is.
The Contenders
11
Cloud
He's so unique, and really sets himself apart from all the other Bboy dancers.
I don't think the world has ever known any other dancer that is more versatile than him.
Cloud is the best b-boy in the world.
He was not born to entertain, he was born to amaze...
14 Comments
12
Pocket
Best power mover
He should be rated better.
Should be much higher... Beast
Amazing power and control on his speed...
14 Comments
13 Domkey
14
Bboy Junior
Explosive, powerful and captivating.
Who can beat junior
This guy's ice cold nothing stops him
Amazing abilities
5 Comments
15
Thesis
noob
This guy can take the whole world if he wanted/felt like it.
Knows every trick in the book
This guy is really underrated compared to everyone in this list. Half of the people here gets credit for being on Red Bull. Thesis easily has one of the best foundation and largest arsenal/moveset in the bboy community not to mention his unique take into his style.
1 Comment
16
Neguin
Monster!
He can pull a flip out of nowhere
He is a master coreographer and just a natural beast
King of flips..
His body can never down..
1 Comment
17
Dominic "D-Trix" Sandoval
He has the greatest windmill and air flare I have ever seen
He is just awesome; I can't explain how he does it
He got the best windmill and air flare that I have ever seen.
Love him he is an amazing breakdancer with the best attitude and humor
1 Comment
18
Bboy Wing
nice move
I've watch a couple of videos of him on YouTube and he's very good.
His movement is artistic!
I WANT TO LEARN HOW TO DANCE, AND ALSO HOW CAN ARE GET YOU GUY'S.
2 Comments
19
Roxrite
Supposed to be number one from the list.
Is, was and will ever be. He' s working hard and the moves speak for themselves. Has beaten Lilou in 2008 as I remember
20 Born
21
Lil Amok
Crazy moves unique style
22
Lil G
He is obviously the best, most people here only vote for guys from their countries and that's not fair at all.
He's control the speed... And... He's power moves
One of the best power movers of all time pluz he is a beast killing the beats
He Are awesome, is best breakdancer I have seen
4 Comments
23
Bboy Vincanity
He's best tutorial maker
Awesome Bboy teacher
This Bboy is the Best Tutorial Maker on YouTube
He is great teacher and best performer
3 Comments
24
Hrithik Roshan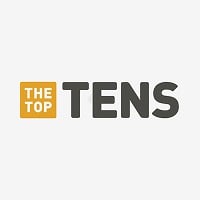 He is best dancer in the world...
Most successful Indian actor and breakdancer.
25
Fik Shun
Love him!
Fik shun has so much more style that most of the ones in this list and is always on beat
hot
Best robotics/pop skils I've seen. I breakdance and he is my idol.
26
Vero
He's the reason why I like breakdancing so much his style are so unique...
This guy needs to be at the top of the list if it wasn't for him then I may not have as much drive to boy
Creative, I like the hat trick
He is my idol
1 Comment
27
Jesse Casper Brown
How is he this far down the list...
His power moves and rhythm are over the top
The most entertaining fore sure!
His style & movements are amazing! My favourite b•boy ever!
2 Comments
28
Laurent (Les Twins)
His a gravity master
the boss
Don't know why he here. He should be number 1 and larry
awesome
29
Bboy Cloud
Love his moves,dancin through music and killin at the end.
30 Khenobu
31
Kill
He's got power moves and some fundamentals :)) I just love him
Mother of air chairs. This guy is crazy
I like his one hand air spin
His move can kill us..
2 Comments
32
Gravity
His flips are AWESOME, nobody can do that too!
He's the best of the best
33 Bboy Ronnie
34 El Nino
35 Rynan "Kid Rainen" Paguio
36 Bboy Ricky
37
Larry (Les Twins)
He's a good dancer
38
Bboy Flyin Foxy
I'm A big fan of you from Harry pretty
39
Bgirl Terra
Bgirl terra is an amazing breakdancer and she is only 6! She might not be as good as the well known bboys but she has a very big future in the breakdancer industry
40 Mig187
41
Bboy Benji
A great dancer from 90s era
42 Lucas (Japa)
43 Tan
44
Benny Kimoto
He has the greatest acrobatic moves and he really does the best airflres. He is a complete B-boy.
45 Bboy Blond
46 Bboy Morris
47 G Floor
48
C-Lil
You are my idol C-Lil I'm Lao like you
49 Akai
50
Scobyscob
He is jabba the hutt
One of the best on the lower east side nyc
PSearch List
List StatsCreated 19 May 2010
Updated 12 Nov 2015
1,000 votes
56 listings
9 years, 211 days old

Top Remixes
1. Adam Sevani
2. Chris Brown
3. Phisicx

javares
Error Reporting
See a factual error in these listings? Report it
here
.